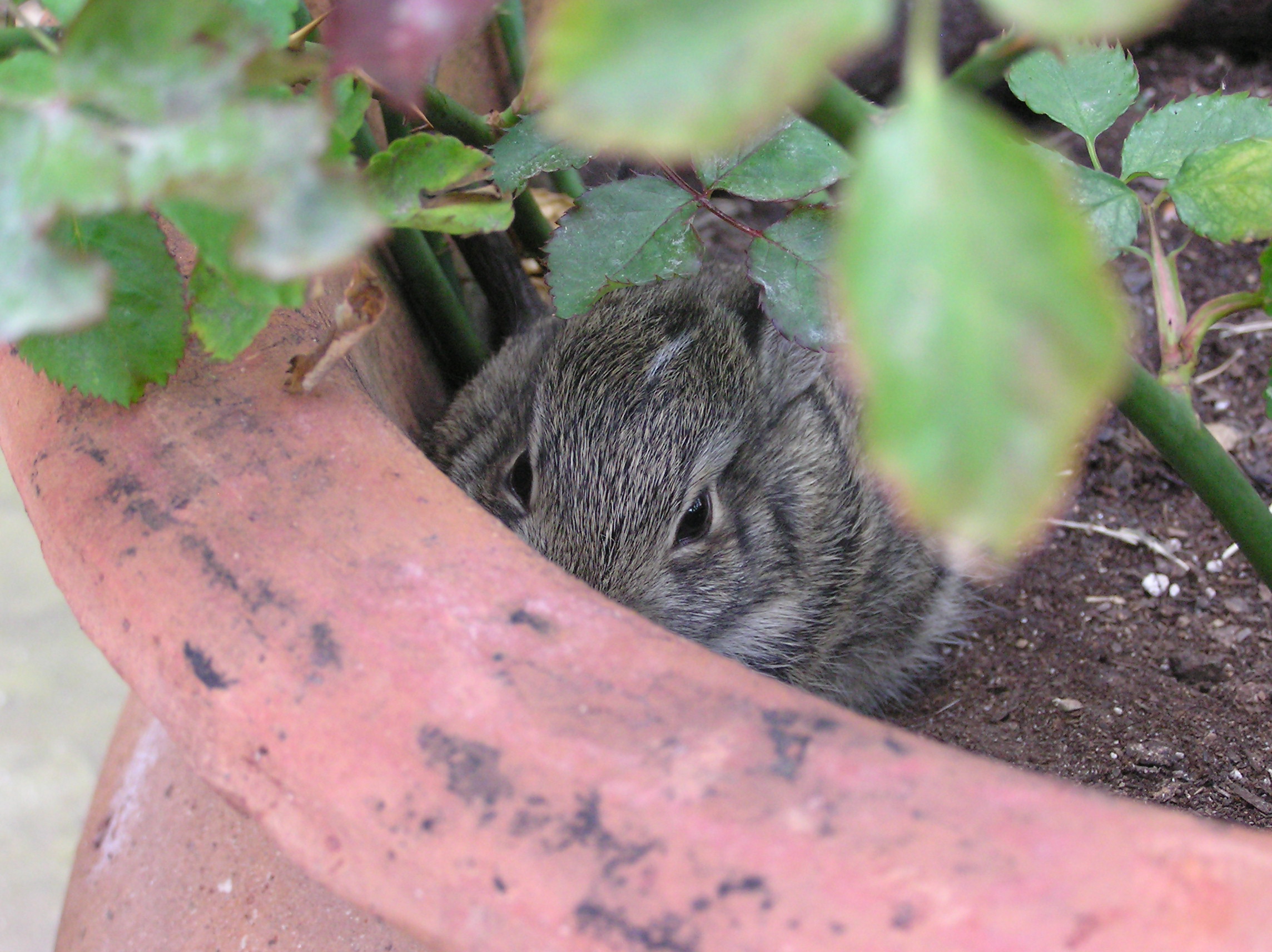 The Oui Prefabricated Greenhouse for $98.00 is the perfect economical plant life saver.
Can you calculate how much you have spent on plants lost over the winter the last few years? I have spent hundreds of dollars and lost plants that are irreplaceable. I have moved pots in the house with an array of new spiders and bugs in the house scurrying around under the blinds escaping because they used to live outside but now they live with me. The first time my husband saw me even think I had a spider fall on me when I walked under a tree I'll never forget the look of surprise and horror on his face while I was running around brushing myself off, screaming and sort of hopping and swatting at imaginary stuff all over me.  Then I composed myself and looked at him squarely and said "I told you I didn't like spiders." Well now I like them fine, just not on me, or living with me, or close to me. According to Vladimir Ovtsharenko of the American Museum of Natural History world-renowned spider lab, in the syllabus for his course you are rarely more than 6 feet away from a spider.  Let's not carry them in, warm them up and encourage them to multiply in our houses. Here is how OUI are going to solve this big problem for $98.00. Last year OUI had to construct our own prefabricated greenhouse because OUI were foiled at every turn when OUI tried to buy or build a garden shed because of ordinances and homeowners association bylaws. The homeowners association didn't allow any structure that could be seen over the fence. The city wouldn't allow any structure that was any closer than 10 feet next to the fence, and on and on. Thankfully, the local Home Depot associate encouraged us not to fight city hall on this one, they said city hall wins. So here is what OUI did, and here's what you will need:
Materials List:
2 X 4 X 8 pine
2 Â X 2
Clear plastic visqueen
3" dry wall screws
This structure can be built in the garage and moved to location to be erected. Construct 3 – 8'X 8" walls on 2" centers. The 4th wall has a door framed out of 2 X 2's and hinged with a latch so you can secure it shut. The roof is constructed with rafters of 2 X 4's and visqueen stretched over the top. Screw a lawn sprinkler to the center rafter for watering and attach a garden hose along the rafter for watering.
Total cost $98.00
Beauty of design is that this structure can be disassembled and stored and reassembled each fall and your plants are safe again for the winter, saving 100's of dollars in plants each year. This year OUI are going to try an enhanced design by using aluminum channel and blue foam board for insulation to keep the structure warmer and the top will be exposed to the light. This is due to the fact that we had a colder than usual winter for planting zone 8 last year.  I will track the costs and let you know how much more  this new structure costs.  I did not take pictures last year. I cannot imagine why because it was a beautiful little greenhouse. So I will have pictures soon. Get busy protecting all those plants. We'll talk about black spot next.