I've been off the grid for a little bit while moving to Illinois. The new gardens in Illinois, on 3 acres, will involve heavy equipment and my beautiful new red gardening barn including a cupola that has a weather vane and a horse on buggy proudly perched atop. Now I know which way is east. After growing up one mile off the beautiful shores of Lake Michigan 38 miles north of Chicago I've never been able to discern directions away from the lake. My mother and others growing up around "the lake" used the phrase with those we had had about enough of  "you can walk east until your hat floats." I'm sure you get the point.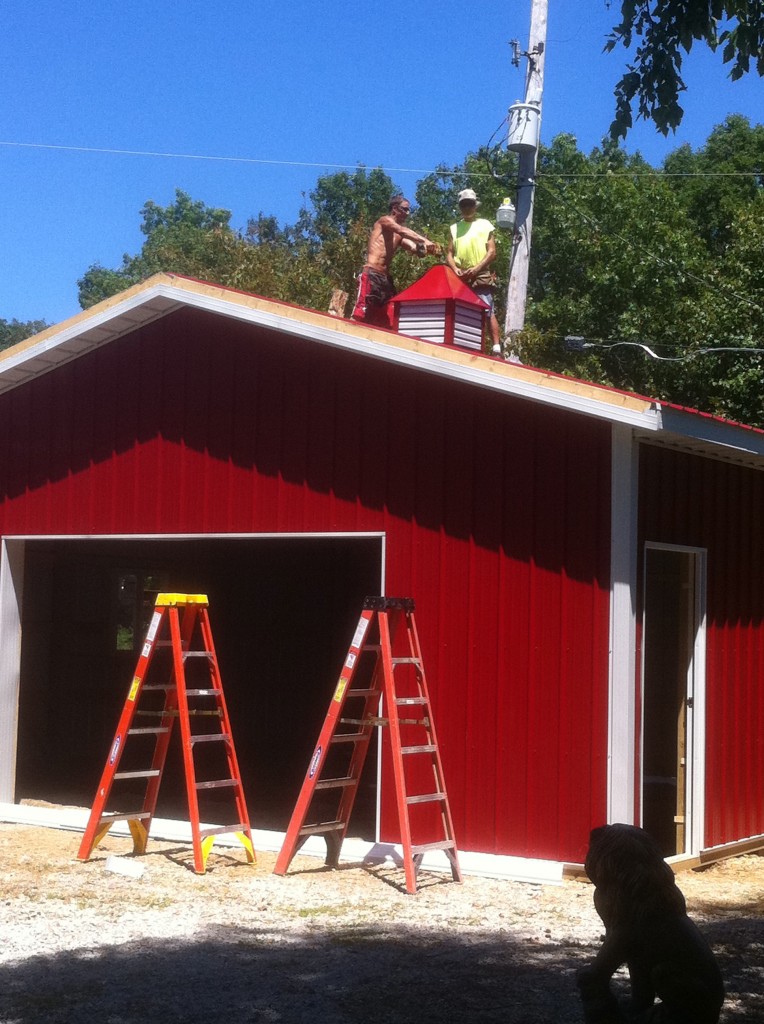 Now if the weather vane suddenly begins to switch direction rapidly, if weather buffs are to be believed, that can be a sign of a tornado. If I see the weather vane going haywire with it's little horse & buggy I can grab Izzy the cat & run for cover because the Illinois house has a basement instead of 36 windows like the Plano, Texas house. Now let's talk about discoveries. This house was built by a home builder that put in beautiful original landscaping.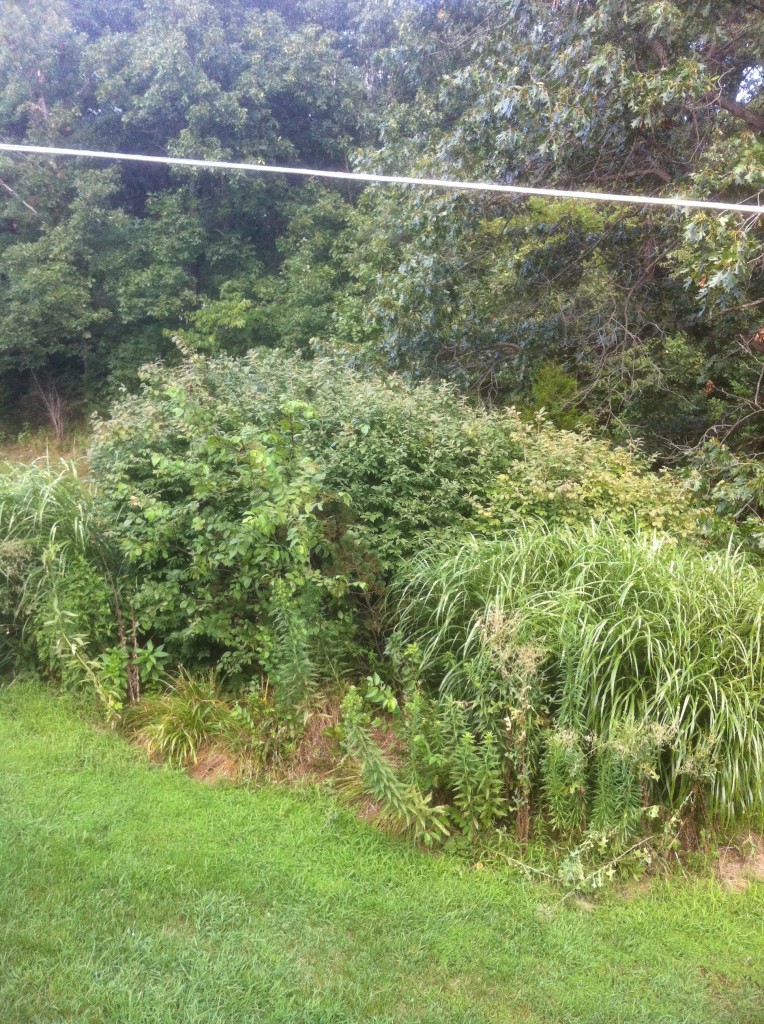 It has been buried and completely over grown. I was not sure what was under all the over growth. So I want to thank Margie Clayman of www.margieclayman.com who was a great encouragement when she said to me in an email regarding starting all new gardens "First, I'll bet you are looking at your garden as a blank slate – people are used to seeing your gardens all beautiful and put together, but I'll bet there are folks like me who are wondering how to create something like that. I could see you creating something like I've seen with crafting …". So here is where we began, by uncovering buried gardens that were originally here. I started doing this myself but had to have assistance. I called Mr. Bob's Landscaping, Effingham, Illinois. Bob Davis and his crew did an amazing job. I've included some before and after pictures so you can see what was underneath years of over growth. His contact information is Mrbob_1967@yahoo.com. Tel: 217-848-9763. This is just the beginning. I have plots outlined for new rose beds and I'll write about it as I go. I would like to thank everyone for all of their encouragement during this time of transition especially my wonderful family.