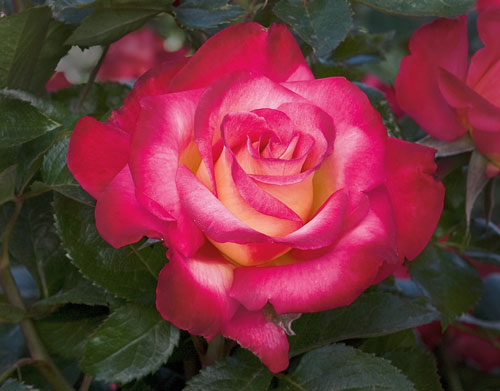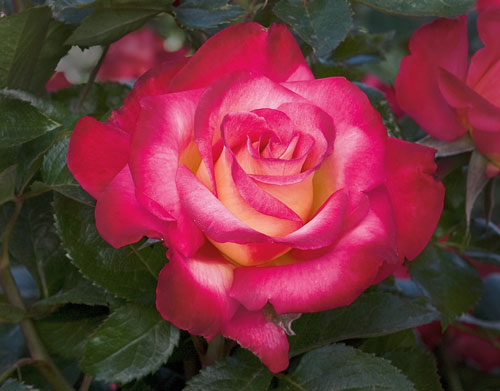 Où voulez-vous aller faire du shopping?
That's French for "where do you want to go shopping?" Funny how all those French phrases keep coming to me. It has to do with short term versus long term memory. Translation: I can't remember what I did yesterday but I can remember phrases from French class long ago. Useful. The answer is easy though. It's spring; I want to go shopping at garden centers, any of them, all of them. My favorite thing to do is hit every nursery and garden center in a 100 mile radius. Let me tell you a story. In Texas as an early riser I would wait until the agreed upon time of 8:30 AM to call Karen, plant hunter partner extraordinaire and rose garden apprentice.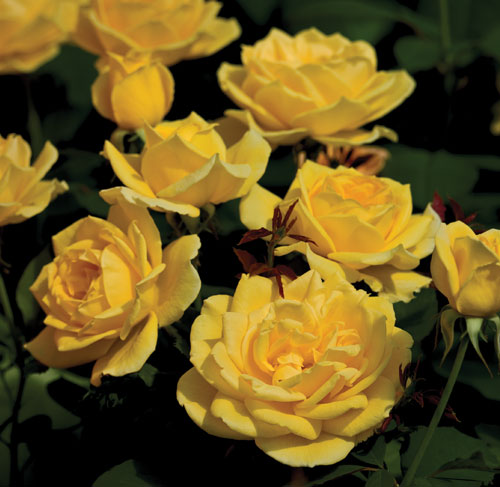 We would then don our incognito garden center apparel; baseball cap with a wide bill, sunglasses and jogging suit or sweats. Karen would then screech to a halt in front of the house in her SUV when gas was under $3.00 a gallon. The SUV was of course so we could stack the plants high with plenty of room for both of us. With Starbucks gift cards in hand, first things first, we hit the coffee shop. If we were coherent enough to order a vente quad shot one pump cinnamon dolce latté if not make it a grande no whip Café Mocha.
This brings me to my next two questions. Why did we bother with disguises? And, are there any people still living in Greenville, Texas? We ran into practically everyone we knew who always recognized us in spite of the cap, sunglasses and grubby gardening duds. And I have now been introduced to most of the people Karen grew up with in Greenville, Texas, who all also moved to Plano and like to shop at Calloway's.
Now in S. Central Illinois I practically had to drive back to Texas to find roses other than Knock Outs which we have discussed. How difficult is it, you say, to find a garden center that sells classic roses? I'm glad you asked. I had to download the Landscape & Nursery Association of Greater St. Louis list of members and start calling them to ask if they were still carrying hybrid teas, floribundas, and grandifloras, then drive almost 100 miles.  That's how I located Effinger's Garden Center last year, owned and operated by Rick & Trudy Effinger, in Belleville, Il almost 100 miles away. I drove 200 miles round trip to get roses. Sad.
Effingers has been in Belleville for over 30 years growing a huge selection of quality perennials, unique annuals and herbs, popular roses, flowering shrubs, ornamental trees, water plants, native plants and garden accessories. Their emphasis is on quality plants, excellent customer service, a knowledgeable experienced staff and good value. As a distributor of Week's Roses here are the 6 roses I added from their great selection of grade one plants. As always I took the American Rose Society's 2013 Handbook for Selecting Roses with me so I could see how these roses were rated before purchasing them even though I have grown most of them in Texas. I try to buy roses rated at least a 7.5 by the ARS system of rating.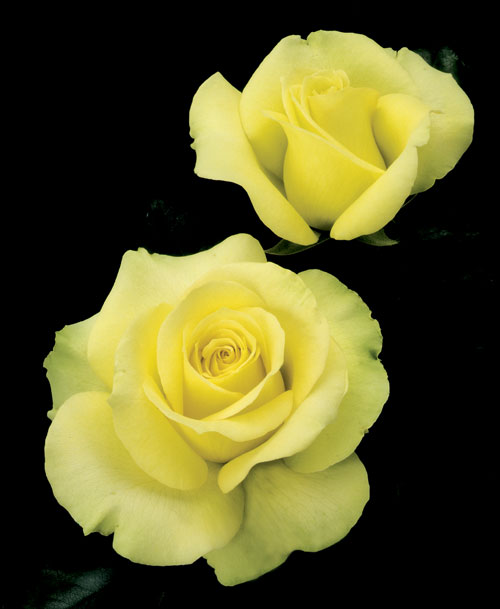 Gemini,  and St. Patrick are included in the March/April issue of American Rose Magazine as Hybrid Tea & Grandiflora Top Exhibition Roses by Robert B. Martin Jr.
Welcome Effinger Garden Newsletter Readers!
Trudy and Rick Effinger are dedicated to giving their customers hands on customer service. Also Trudy asked me if she could link this blog to their site as their rose resource. I'm excited to assist any rose shoppers at Effingers. They are wonderful and very busy entrepreneurs.  I grew all of these roses in Texas except Dick Clark and Ch-Ching. It will be interesting to compare how they do in llinois vs. Texas.  So interesting to me that the semi-arid Desert Rose likes Illinois better than Texas.  I also caught up with and had a great visit with my old friend Lothar Behnke of Week's Roses who I used to see at TNLA Expo. And I would like to thank Dawn of Week's Roses for the  photos.