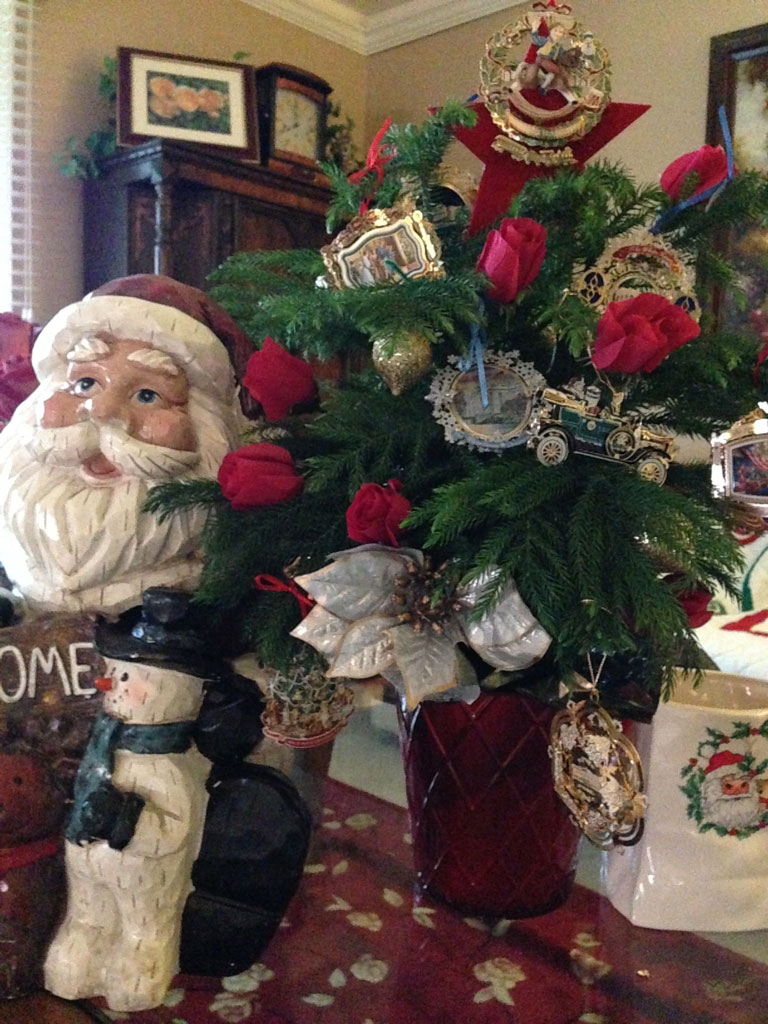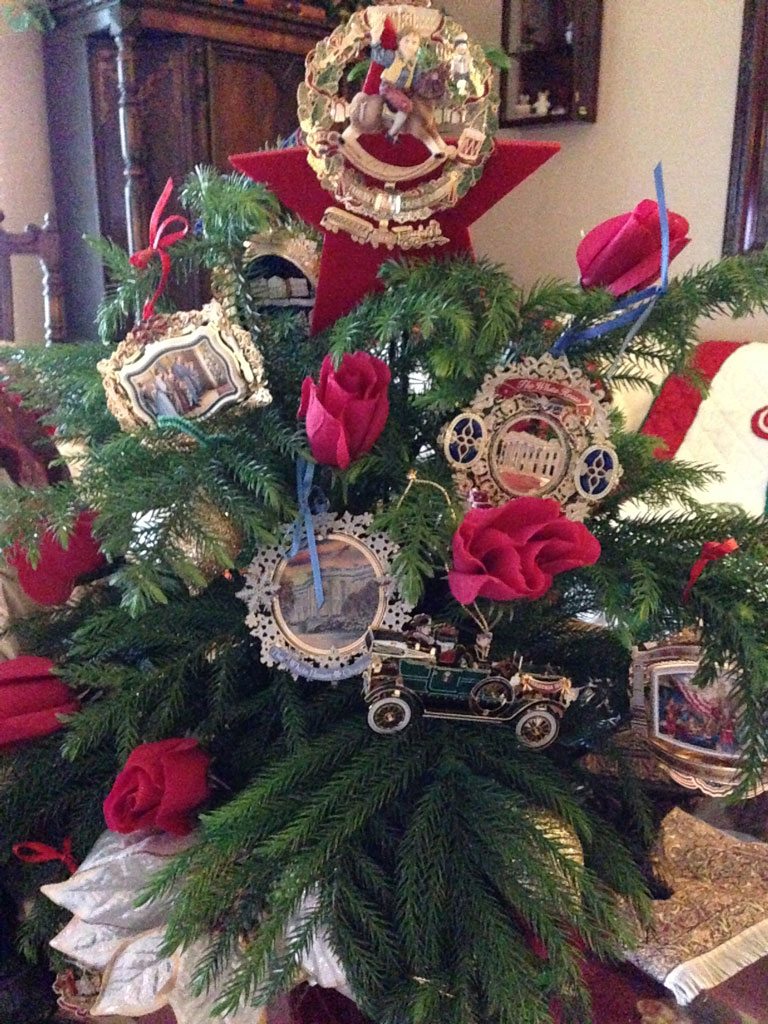 Norfolk Pine A Living Christmas Tree
The White House Historical Association creates and sells an ornament each year to commemorate how presidents through the years have celebrated Christmas in the White House. One of my favorites is the 2003 White House Ornament. It's a boy on a rocking horse.  It is inspired by an authentic Victorian illustration of a child's joy at Christmas.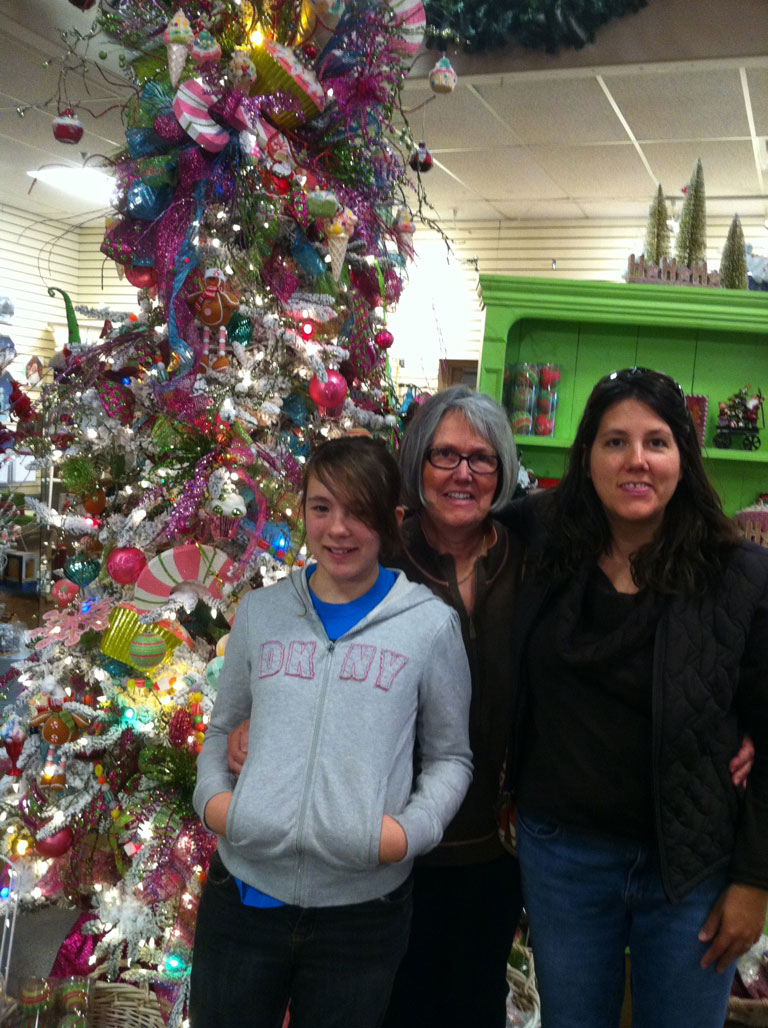 My daughter-in-law's parents began giving us an ornament each year when we all became a family. I can't wait to see the exquisite gift box that holds the treasured ornament every Christmas.
The White House Historical Association Christmas Ornaments
This year the Garden Media Group featured a Facebook promotion for their client Costa Farms, in Florida. The promotion showed an adorable Norfolk Pine and asked this question "How would you decorate a "Fresh for the Holidays" Norfolk Pine?" I said I would decorate the tree with  "my treasured White House Historical Christmas Ornament Collection." I am delighted to say I won the Norfolk Pine! Here's the Costa Farms Fresh for The Holidays Living Christmas Tree decorated with the White House Historical Association ornaments, and red roses. The live tree arrived in perfect condition. I received an email from Stacy at Garden Media Group saying that it shipped yesterday and it arrived today packaged perfectly smelling of Christmas trees.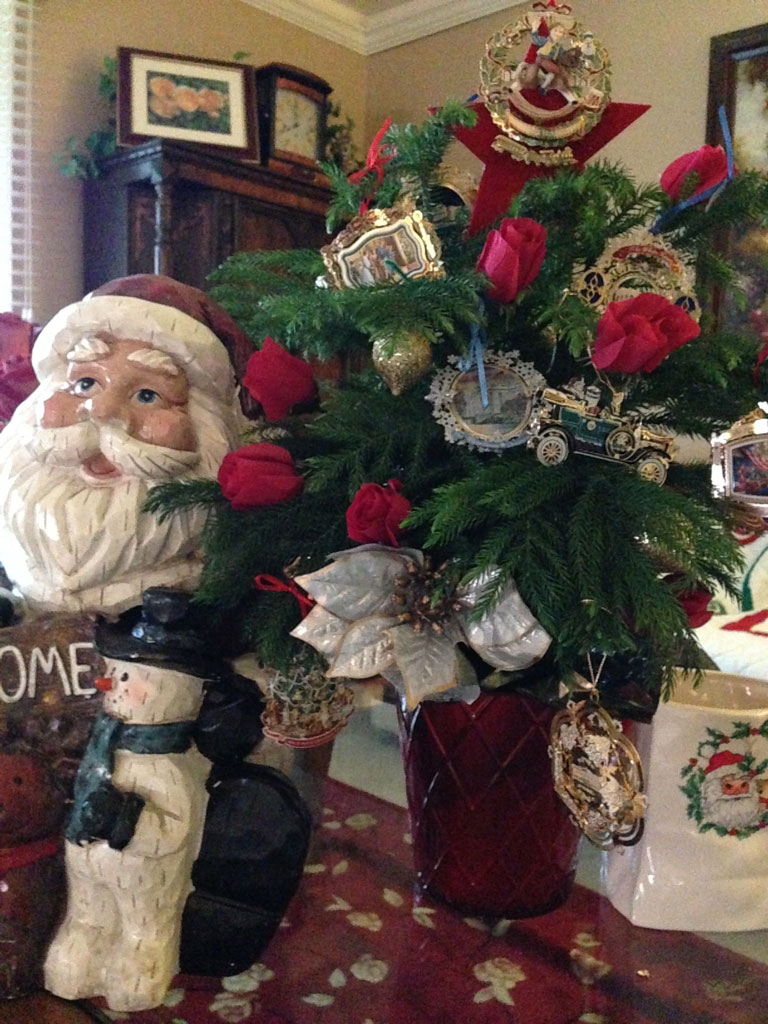 Costa Farms Living Christmas Tree and Red Roses
The ornaments are extra special for two reasons. History is important, and all profits from the ornaments go to fund acquisitions of historic furnishings and artwork for the permanent White House Collection, and to assist in the preservation of the public rooms in the White House and to further its educational mission.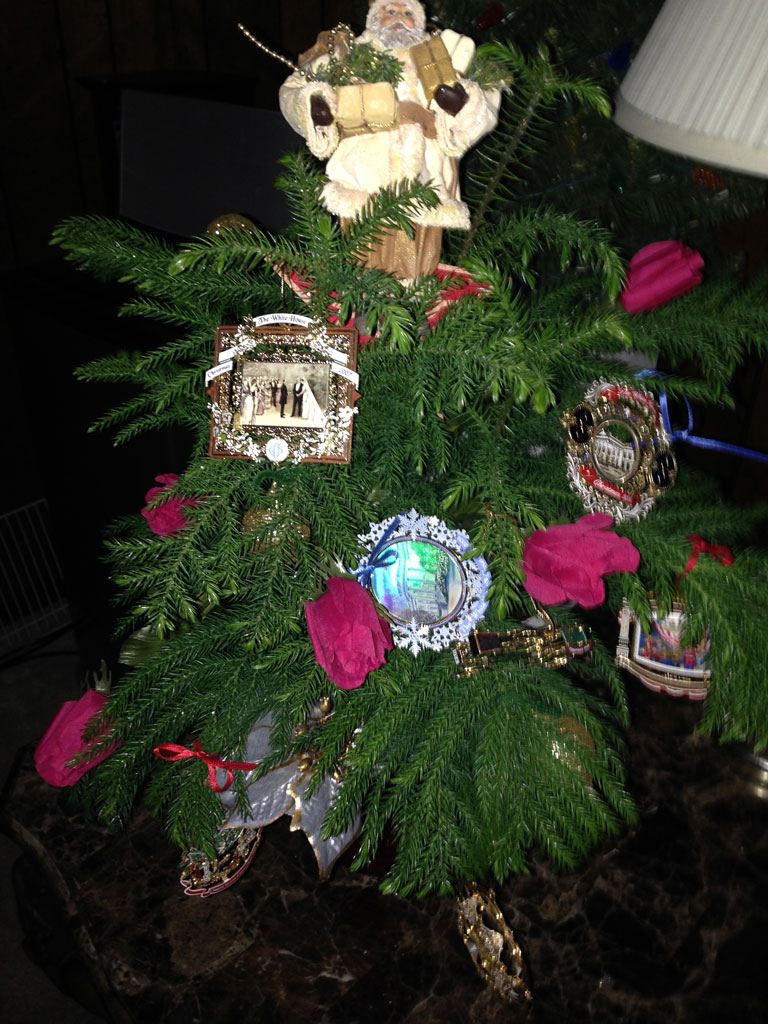 Extended Family Giving Ornaments
The second is I enjoy a special relationship with our son's in-laws and think of them as a caring and thoughtful extended family. I think this ornament is such a thoughtful meaningful gift that one can treasure always.
In closing,  a dear friend, Nancy Healey once said to me "Susan, relationships are fragile."  Like ornaments on a Christmas tree relationships are fragile.  As we approach the holidays it's a good time of year to remember to preserve our relationships and create new memories for our family histories.