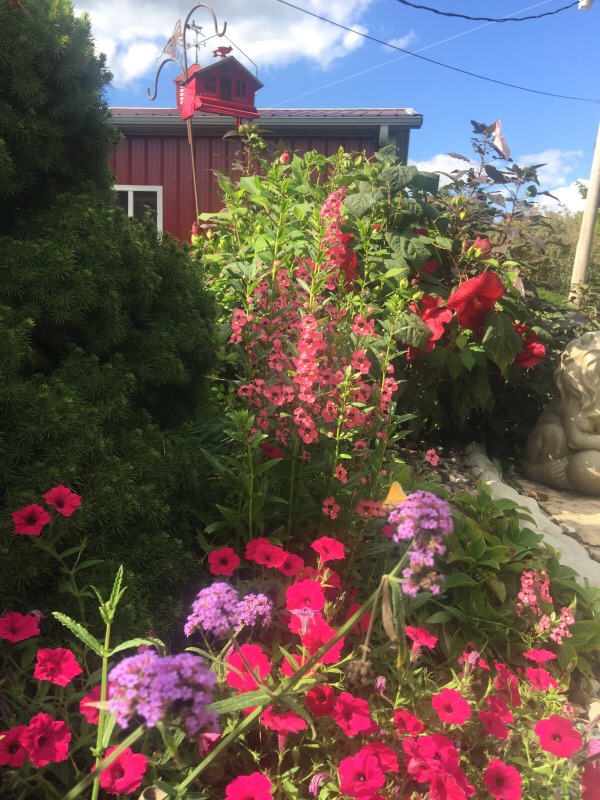 If you have a garden and a library, you have everything you need."
― Marcus Tullius Cicero
Labor Day is a day lots of us organize and get ready for the school year, and settling into the busy time of planning, and budgets at work before the holiday season is upon us.
Do you meditate? Does the simple act of 'being' give you pleasure? Or are you happier doing? Let me give you an example. I explained to my daughter-in-law aka my therapist that I didn't really enjoy watching the cooking channels.
I told her watching them made me feel inadequate as a cook and that they make me feel like running out out and start creating elegant meals. She said, "that's because "You're a doer."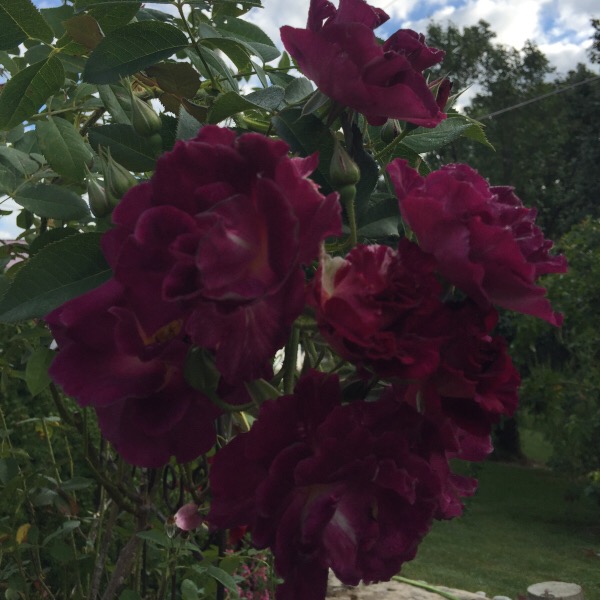 Another example of 'doer' behavior is this: time and time again I would invite my Mother to come sit in the rose garden with me. No sooner than the moment I would sit down than I would see a spent bloom and hop up and start dead-heading.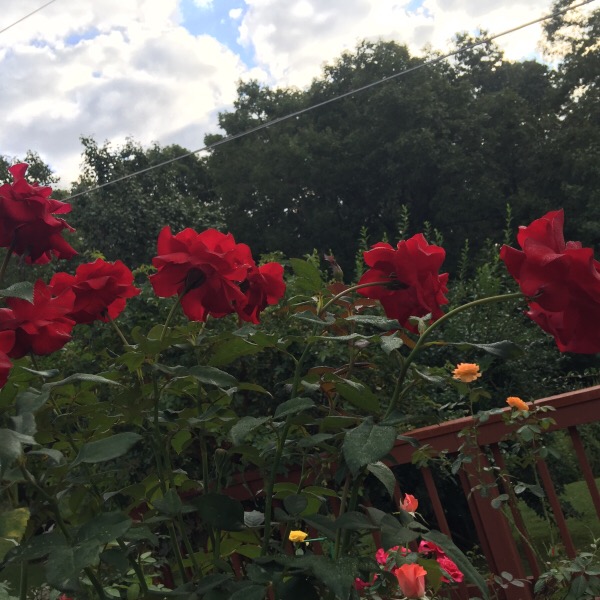 Gardening is the perfect outlet for 'doers'. Channel your labors of love. Spending time doing things in the garden teaches us so many things. I thought on this Labor Day I would reflect upon the things you can learn from Laboring in the Rose Garden: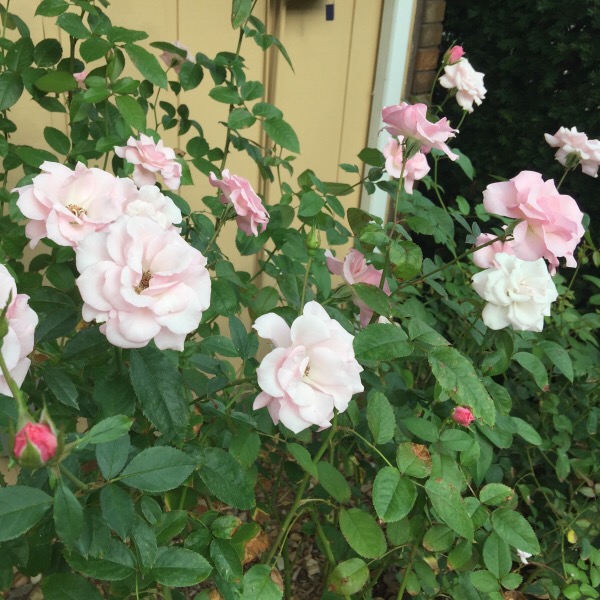 Reflections of a Laborer in The Rose Garden 
Patience; Â planting, waiting for new growth is exciting
Forgiveness; Roses are very forgiving with a little TLC
Responsibility; though forgiving plants still require care
Balance; the balance of nature is delicate but strong
Tranquility; the sounds of nature can calm a troubled spirit
Harmony; nature in balance is beautiful to watch
You learn more while being on your knees
Sharing; a garden is a gathering place
Fragrance; memory triggers evoke strong emotions
Labors Of Love: You create your own aesthetically pleasing visual masterpiece
Aesthetics is a set of principles concerned with nature and appreciation of beauty, especially in capturing it through photography as art.