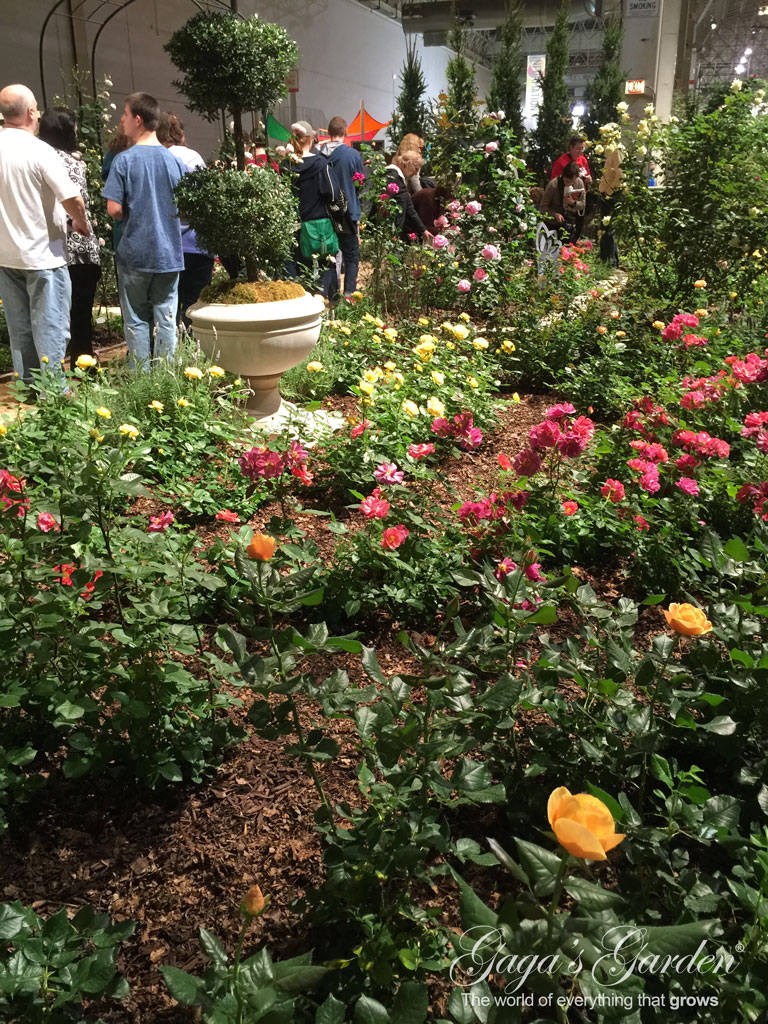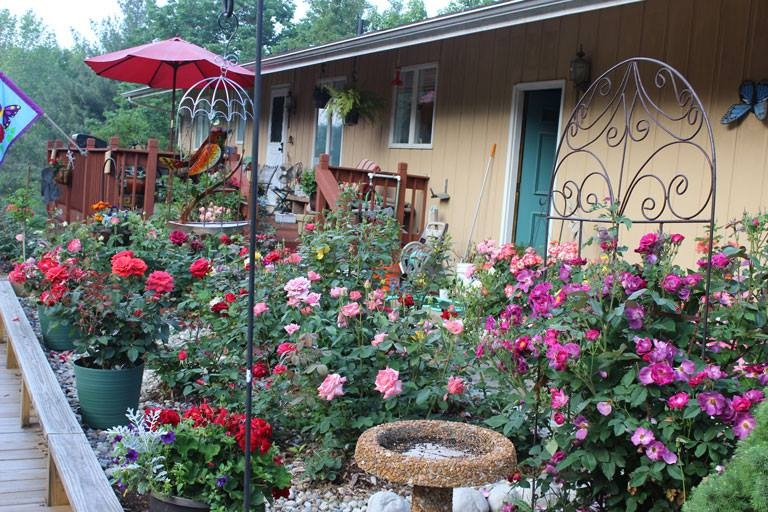 Rose Garden Recipe
Ingredients:
Roses of your Choice I chose Weeks Roses for this Recipe or you can choose from Star Roses, David Austin Roses, Certified Roses of which I have some of each kind in this garden.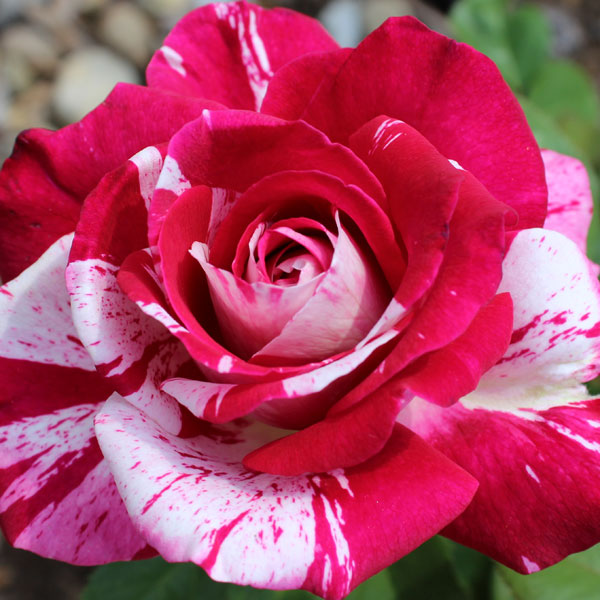 Remaining ingredients:
Canadian Sphagnum Peat
Soak in Haven Brand Soil Conditioners*
6-8 hours full sun
Water
Tools I used Corona Gardening Tools for this Recipe
Place newly arrived bare root roses in water immediately
The above photo of 'Neil Diamond' was 2nd place winner in the hybrid tea Digital Photography Photo Contest Novice Class
Optional Ingredients:
Wind chimes
Fountain
Decor
Champagne
Iced Tea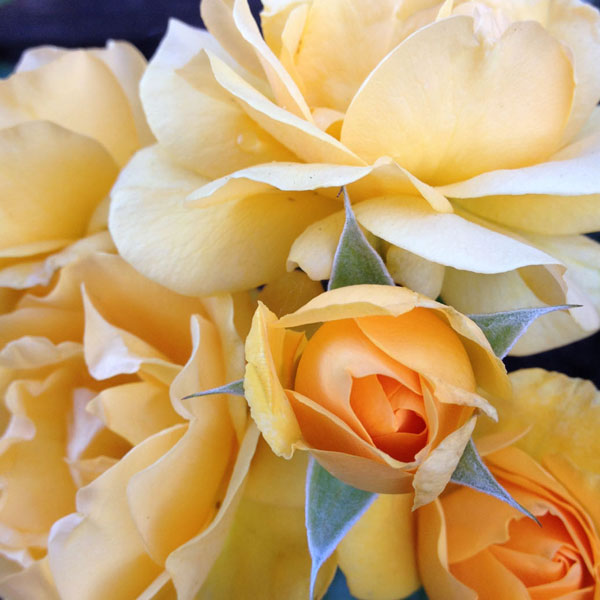 Location Is Key
Preparation: Select a location with 6-8 hours full sun where you want to spend time that has a water source. Add elements for the pleasure and perception of your 5 senses, Sight; the roses and companion plants that attract pollinators. Hearing; wind chimes or a water fall type fountain for the relaxing sound of water Smell; fragrant roses and flowers, and add the beverage of your choice champagne, wine, iced tea, coffee. And we can add thermoception (temperature differences) by carefully choosing the location of a bench or swing in the shade or sun.
Think of Your Five Senses
Sound; wind chimes or a water fountain, Wind chimes, sound; the roses, sight; touch, textured companion plants like Mondo grass; smell, roses. Add your favorite beverage for taste, like champagne and hear the tinkling of the bubbles. Meditate, pray and stimulate the 6th sense plant these three roses according to instructions, add a fountain, decor, like wind chimes, a beautiful bench and companion plants and you've got your self a rose garden. Children and grown ups alike love my geese girls that I dress for holidays. The most important ingredient of all is Love. A garden is a gathering place for loved ones.
Corona Tools Needle Nose Pruners
Number One Question I'm Asked
What fertilizer do you use? It's *Espoma Rosetone, almost exclusively and Espoma Plantone, and Espoma Biotone. Their products are the perfect blend of organic soil amendments. I used to buy 40-50 pound bags of similar organic soil amendments at the feed store, transport home and mix in a huge wheelbarrow and separate in 5-gallon pails. As soon as I read the ingredients in Rosetone I now  just use this product exclusively. So if there is a secret to rose success this is it.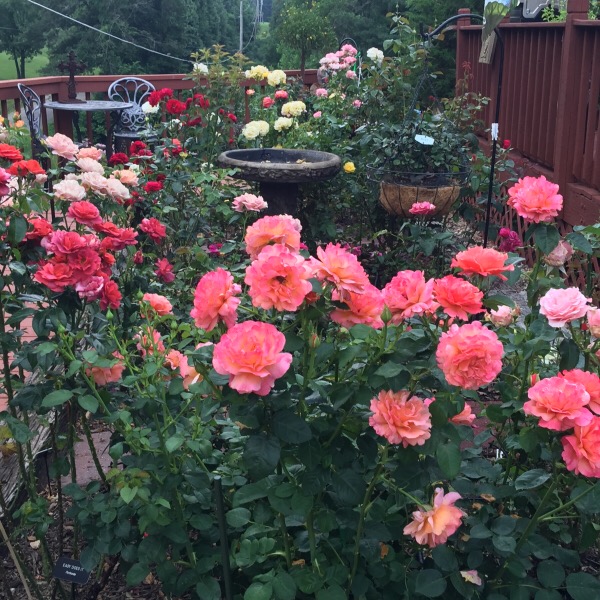 'Pumpkin Patch' 'Hot Cocoa' 'Easy Does It' 'Elle'
The above photo of 'Julia Child' was selected for the 2014 American Rose Society Calendar and won 1st Place in the Judges Photo Contest at the American Rose Society Rose Show in New York.