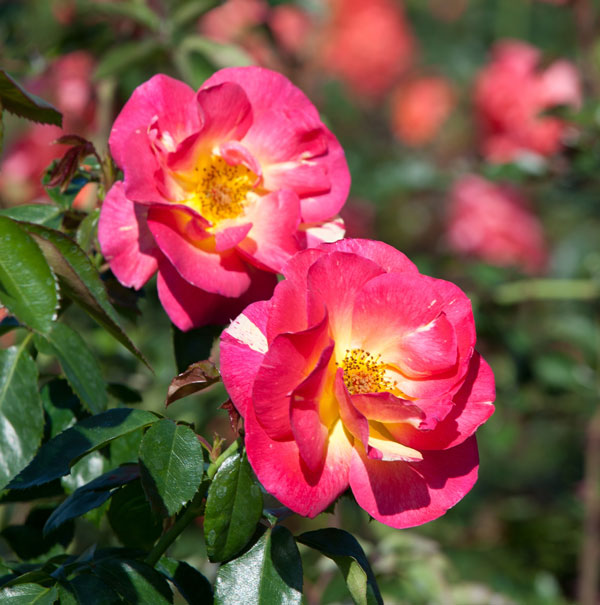 Knock-Knock who's there?
Knock Out® is who's there! Who's not there? Hybrid teas, grandifloras and floribunda roses. The Knock Out® rose has become part of landscape designers staple planting. They offer an easy maintenance solution for the seasonal gardener and landscape companies who plant and maintain gardens. Here's where the subject of classic rose garden design that hybrid teas, grandifloras, and floribundas LCIs, OGR, and classic roses become an issue for landscape maintenance companies. It's a time, training and knowledge issue. People want rose gardens. Landscape designers can put in Knock Out® roses and their maintenance crews can take care of them with the hedge clippers. I have observed the perfect storm of three factors that have helped propel Knock Out® rose sales into the stratosphere: an amazing marketing department at Star Roses & Plants/Conard Pyle, an ongoing, non-stop content marketing strategy combined with a window of opportunity that comes along for a product once in a lifetime. That window of opportunity is the push for easy-care, environmentally safe, earth friendly products and a time strapped generation of gardeners who want roses in their garden. Moving away from a large metroplex I have found it more and more difficult to buy any varieties other than the Knock Out® Rose. In trying to locate hybrid teas, grandifloras and floribundas, LCIs, etc., to plant in my country rose garden I called a nursery and ask an employee if they had any hybrid tea roses and she said "what's that?" As a self described rose evangelist I decided to ask Dr. Tommy Cairns*, who is one of the most respected rose authorities in the world, and an internationally renowned rose expert and exhibitor his opinion of the Knock Out® rose.
 
   Dr. Tommy Cairns* What do you think of the Knock Out® Rose?
A. "The Knock Out® Rose, discovered quite by accident by Bill Radler* is part of the evolution of roses. They demand recognition and have a role to play because of color and rapid bloom cycling. Unfortunately I think it is nothing more than a fad and it will pass very quickly. People want a rose that looks like a rose rather than the single petal look of the Knock Out®. This fad is disappearing quickly. However, I like to think of turning this liability into an asset. The fascination with the Knock Out® rose has propelled the rose industry to search for disease resistant roses. Clair Martin refers to roses as Xerox copies of their forefathers. The Knock Out® is a valuable link to the future. The first link being disease resistance and a single petal flower, now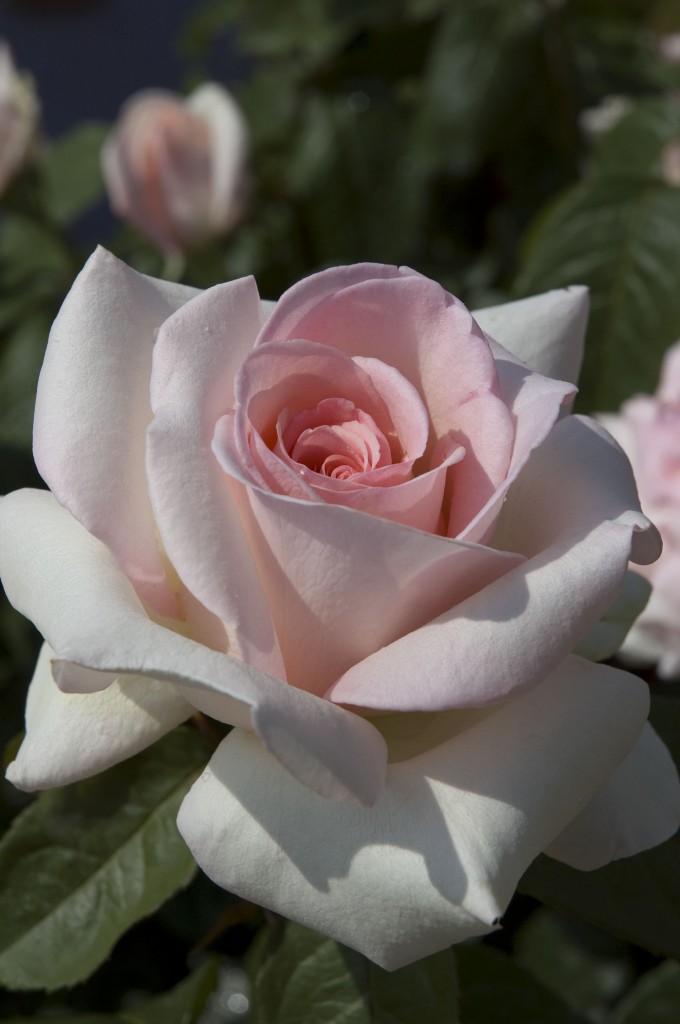 Francis Meilland the next generation has form and looks like a rose. So you see with the popularity waning for the Knock Out® rose there is a good foundation for the next generation of roses to build upon the
Characteristics people have come to know, love and expect to see in a rose:
Disease Resistance
Good Flowers
Lots of Petals
Form
Repeating Bloom Cycle
Pretty Colors
Fragrance
Rose Bush Shape
As a gardener perhaps I wouldn't put in 50 Knock Out® roses. That doesn't represent itself as a rose – other people in love with Knock Out® roses may do so, far be it from me to tell them otherwise – I have different criteria that I look for in selecting roses for my garden. There you have the jest of objectivity."
"The Knock Out® gave respectability to roses and flamed a desire in people everywhere to want roses, and increase the perception that roses are easy care. Now a fire is flamed and we can look for a new generation of roses that will be improved upon thanks to the single petal, disease resistant, original Knock Out® Rose."      ~    Dr. Tommy Cairns
Dr. Tommy Cairns Biographical Sketch
*Dr. Tommy Cairns, is an internationally renowned rose expert and exhibitor.   He is generally regarded as a top authority on all aspects of growing roses holding judging credentials both in the Royal National Rose Society of Great Britain, the American Rose Society and the World Federation of Rose Societies.    He has judged international rose shows in South America, Africa, New Zealand, Australia, Japan and Europe.   He served as one of the three float judges at the world famous Rose Parade in Pasadena 2003 and continues to serve as their Judges Orientation Instructor.   Prior to his election as President of the World Federation of Rose Societies for 2003-2006, Tommy served as the 50th President of the American Rose Society in 2000-2003.
He was editor of both Modern Roses 10 and Modern Roses XI  – The World Encyclopedia of Roses and currently is editor of World Rose News, published twice a year by the World Federation of Rose Societies.  His recent literary efforts have been chronicled in Botanica's Roses and the a series of popular books, namely All About Roses, All About The Easiest Roses to Grow, and The Complete Guide to Roses, published by Ortho/Meredith Books.   His latest work is The Ultimate Rose Book , just published October 2007 by Abrams, New York.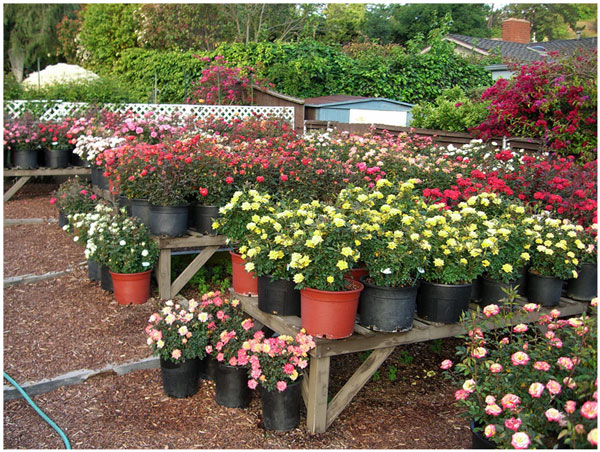 Tommy is probably the most decorated rosarian in the world.  He was the first recipient of the Joseph & Marion Klima Medal for "Excellence in Rose Education" presented to him by the American Rose Society at the 12th World Rose Convention in Houston, Texas in April 2000.    In 2005, Tommy was awarded the prestigious Dean Hole Medal by the Royal National Rose Society, regarded as the top award in the rose world and the only living American to hold this high honor.   In 2006, Tommy was further honored by receiving the Gold Honor Medal of the World Federation of Rose Societies.  Tommy was also awarded the highest honor the American Rose Society can bestow upon a member in 2008, that of the ARS Gold Honor Medal.    In addition Tommy and Luis Desamero also received the 2008 Blake Hedrick Award for excellence in rose exhibiting.   And in 2009 at the 15th World Rose Convention in Vancouver, Canada he received the first ever Richard & Della Balfour Medal for rose friendship.
At his home in Studio City, California Dr. Cairns enjoys almost 1,000 award-winning rose bushes, which he competitively exhibits on an international level in several continents.  Currently he holds (along with Luis Desamero)  the record for having won the most American Rose Society (ARS) International and National Trophies (76).  Professionally Dr. Cairns is the Scientific Director for the Psychemedics Corporation in Culver City, California.   He is Scottish born and holds a PhD in Chemistry and Doctor of Science degree (DSc) in Toxicology, Biochemistry, Art Conservation and Archaeology from the University of Glasgow, Scotland.
About The Knock Out® Rose
Here's some excerpts from Star Roses & Plants/Conard Pyle, William Radler, Rose Breeder
"After 15 years of trail and error in rose breeding one of Williams friends pointed in the direction of one particular new rose and said, "You know, Bill, if your roses were as good as that one, you would really have something" The rose she pointed to, after 10 year of rigorous testing in different locations nationwide, is the most disease resistant rose on the market today, The Knock Out® Rose.
The Knock Out® Rose
In breeding with the roses that directly produced Knock Out® William found out that the father didn't produce hips and the mother produced only a few. Fortunately, the father produced some useful pollen and the mother produced some viable seed.
William remembers the beginning of Knock Out®. "A normal rose hip usually contains about 30 to 50 seeds. Astonishingly, the mother of Knock Out® germinated from the only seed in one hip that I was able to get."
Ironically, The Knock Out®; Rose was also an only seed. And the plant, as a late season runt, was almost discarded. Sometimes one needs to be a tough taskmaster. I'm glad, in this case I wasn't."
Knock Out® was sent to The Conard-Pyle Company/Star® Roses for testing in August 1992, and the rest is history.
In 2000 The Knock Out® Rose was given the prestigious AARS award (All American Rose Selection). Since its introduction The Knock Out® Rose has easily become the best selling new rose on the market."
I Hear You Knockin' But You Can't Come In
As for my garden this year I have one beautiful RadRazz Knock Out®  shrub on the lower level by the patio and as for planting anymore KnockOuts, well… I Hear You Knockin' But You Can't Come In 😉