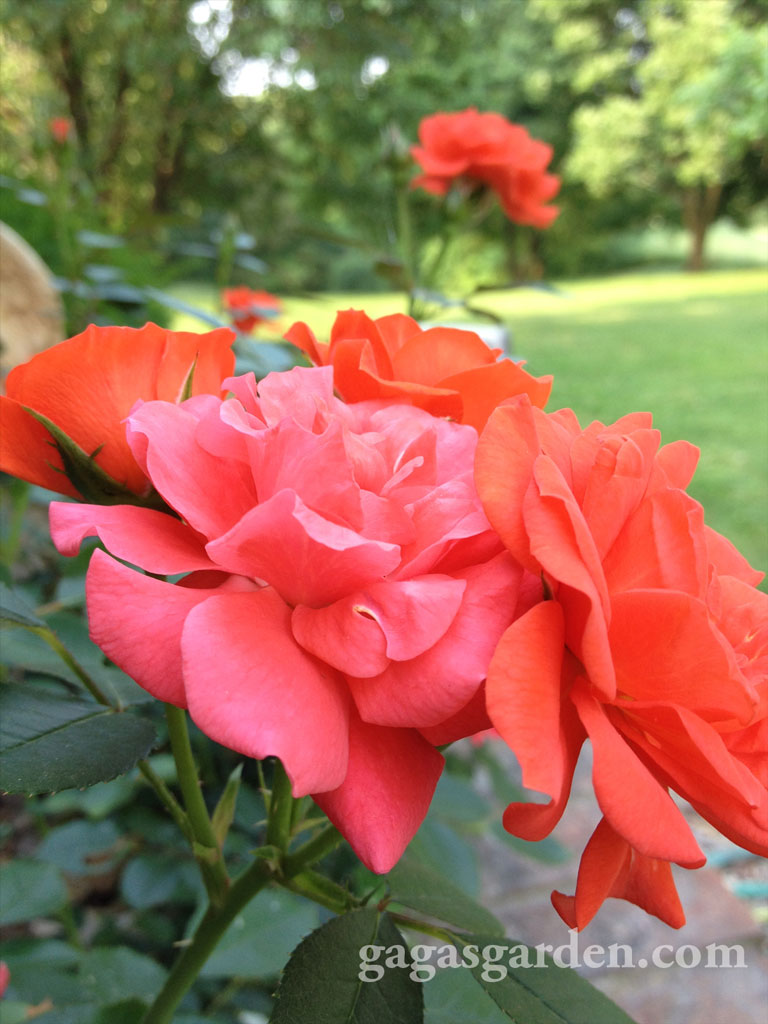 "The Marriage of the Sport of Kings with the Queen of Flowers"
David Clemons Thoroughbred Roses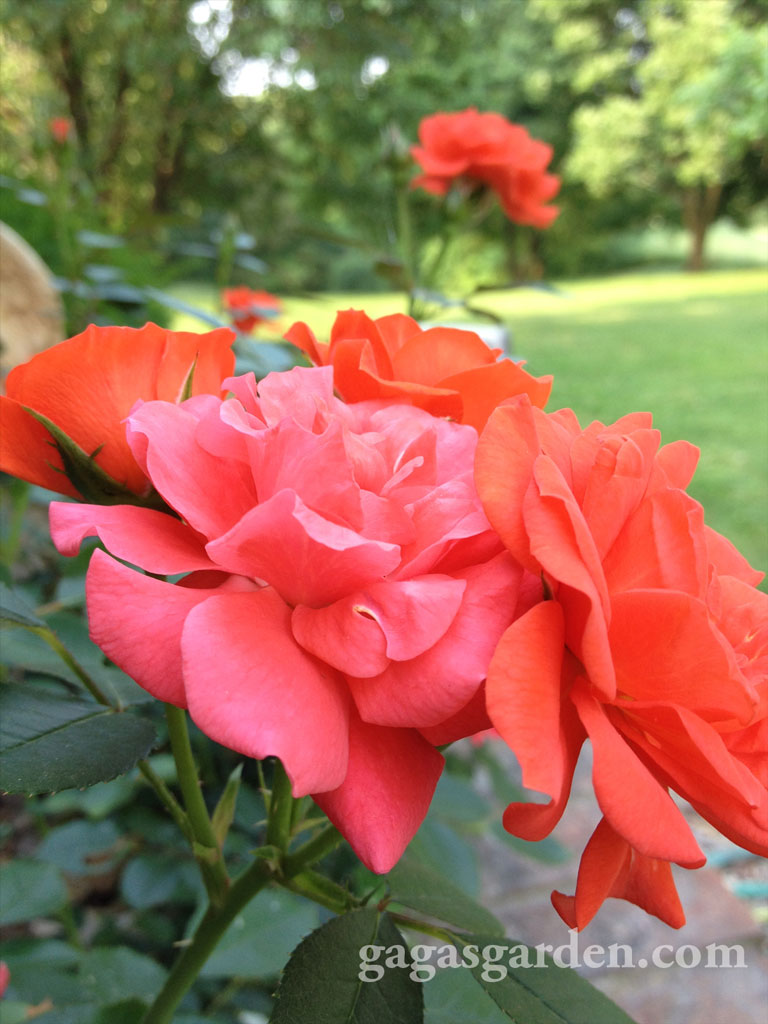 Ma petite roseraie, my little rose garden. Profoundly a reverie of our surroundings, quietly speaking to us, roses create a tapestry as a window to God. Ever changing and perennial, miniature roses can capture you by the heartstrings with a single glance at a perfect bud the size of a teardrop. Even in the heart of the cold, cold city you can capture a piece of paradise with your own private petite rose garden. Visualize the seaside verandas with flower gardens along the windowsills. Colorful plantings cascade along the railings where dwellers can enjoy their views and their lofty gardens. Many of the planting may be annuals. With an apartment or small area you can have an amazing rose garden of miniature roses that are perennial and can continue making you happy all year.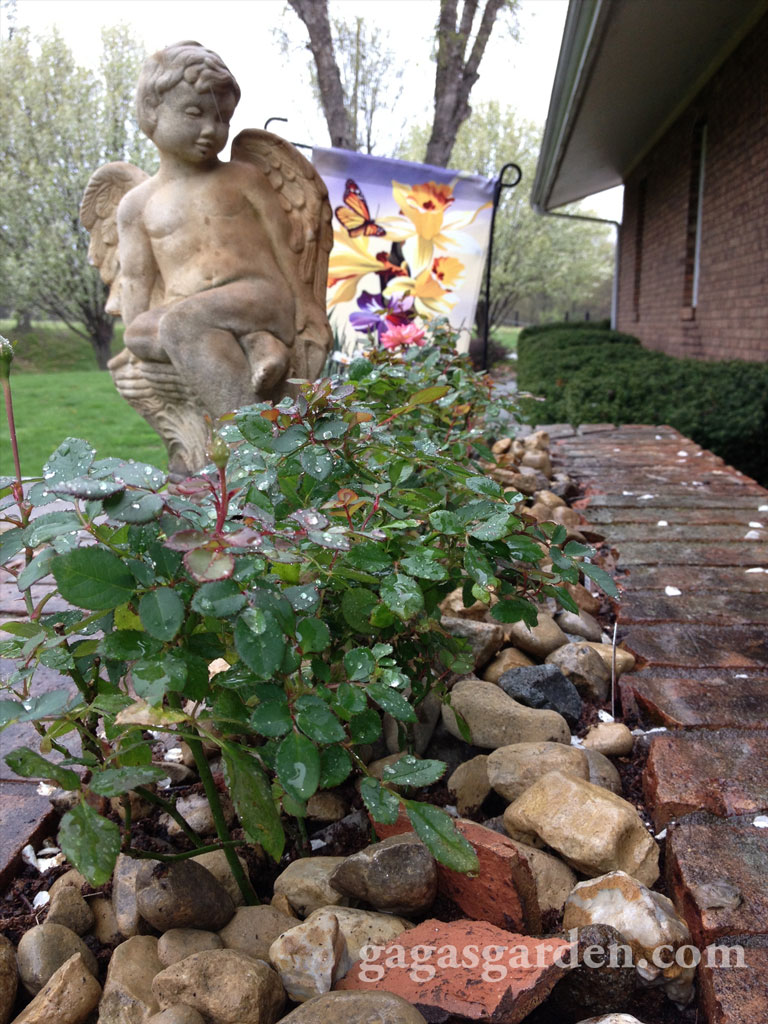 Miniatures in Brick Planters
Last year I planted the miniature rose All-A Twitter in the brick planter at the front entryway. All-A Twitter thinks it is a tree.
So this past weekend I transplanted All A Twitter into a large pot where it can continue to bloom in large candelabra sprays. I bought 6 Orange Honey from the Peoria Rose Society and planted them in the brick planter because I want an orange miniature that is lower growing.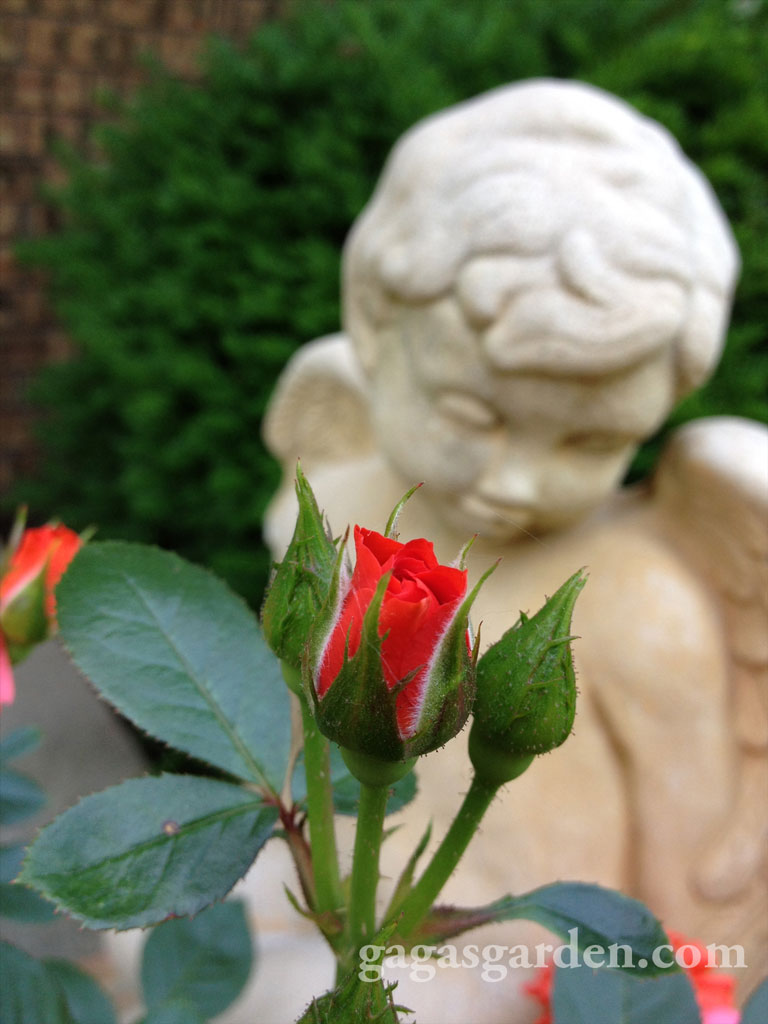 Hanging Baskets
I transplanted 4 miniatures in hanging pots. This will provide color and I'll bring them inside for the winter instead of planting annuals in hanging baskets that die and have to be replaced each year.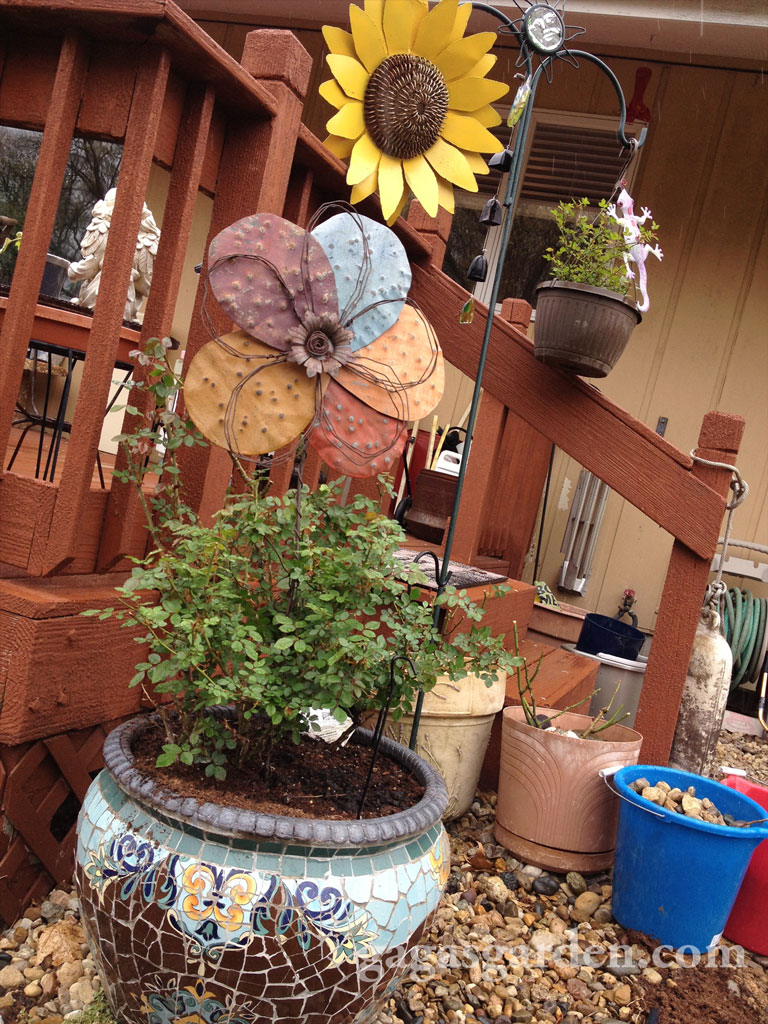 Potts
You can plant miniatures and minifloras (larger mini's) in a pot and put them on your patio and they will bloom all summer and then bring them in in the winter. They will stay green inside. I have had them continue to bloom inside just not frequently. Then put them back outside in the summer. It's the perfect solution for small spaces for people who want roses. It's really fun to choose miniature roses by their names. Here's just a few great roses with fun names: Giggles, Ruffian, Child's Play, Hot Tamale, Bee's Knees, Joy, just to name a few. Some nurseries have miniatures but your best bet is to order them from places like
www.heirloomrose.com because they ship in pots all year long rather than bare root.