A funny thing happened on my way to plant the next rose garden.
 
I planted a vegetable garden. Thank-you Doomsday Preppers. If you haven't watched that show, tune in. I fully expected the participants to be loony tunes. Well, they aren't. Many preppers are really smart, talented people. Preppers want to be ready should a disaster occur.  And they think a disaster of some sort may be imminent. Ok maybe some of them are a little over the top. But, one lady in particular thinks we will have some sort of weather disaster. She can grow her own food, preserve it for 100 years, raise all her own farm animals, spin cotton into fabric, sew all her own clothes, oh and she is a bee-keeper, and a mid-wife, etc. In other words when you hear the over-used word "sustainable" believe me this lady can do everything. And she teaches the entire community how to be entirely self-sufficient. Follow my thinking here?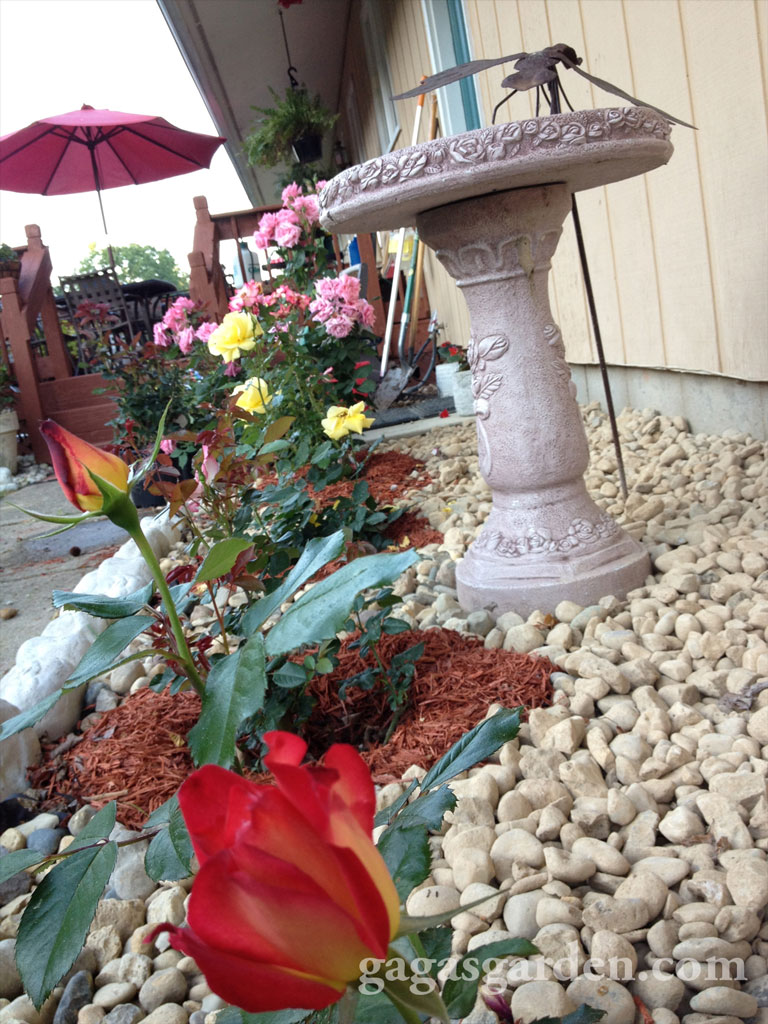 You Can Eat Roses Can't You?
 
Maybe not. Let me explain. I have custom drapes, and cosmetics in my extra storage bins, not rice and dry rations should we, say have a little extended power outage. So I will be able to powder my nose and wrap up in a curtain to keep warm. Its 14 miles to Wal-Mart and they don't even keep the shelves stocked. They run out of catsup and don't know what lox are. If you read Oui Theory Run Aground you can't find a fresh fish outside of a pond for 60 miles here. That's why I have to bring fish home from the catfish pond in a cooler and have become a humane kill catfish slaughterhouse. Here's where we are going with the conversation. I used to be a gentrified urban farmer with over 200 roses. One could buy every sort of food from anywhere in the world within a 2 mile radius.  Put lots of emphasis on the words "used to be." I promised to write about the transition from urban gardener to country rosarian. I never knew part of the process would be to see just a little frivolity in growing 100's of roses in the middle of corn & soy bean country.
 
 
Enough waxing philosophically. 
 
I haven't completely lost my mind. I just took a detour. I planted the third stage of the country rose garden as a vegetable garden. Here are the vegetables I planted. Let's call it the salsa garden. You cannot imagine how virtuous I feel about this vegetable garden. I hover over it waiting for the seeds to germinate.  I might add, Big Daddy informed me he would do the vegetable garden and I could take care of the roses. I thought I did take care of the roses. However, I was in for a shock when he explained he digs the hole, takes care of watering systems, hauls all my organic soil amendments, and prepares the new beds. However, he did not plant "his" vegetable garden, I planted the vegetable garden while he tinkered around with, you guessed it, fishing stuff.
 
 
 
Salsa garden
 
Tomatoes
Jalapenos
Green Peppers
Red Peppers
Cantaloupe
Green Beans
Radishes
Green/Yellow Squash
Leaf lettuce
 
First Bloom Photos
 
Not to worry. I will be posting pictures of these roses all through the season. I also put in a hedge of Nevada, Hybrid Moyesii (HMoy) that will get 6-7 feet tall behind the little Red Barn, and two Pierre de Ronsard, LCI to fill the arbor that is an entry to our property. And here's the list of roses that I received from Witherspoon Roses. Because we had to expand and dig out another rose garden since we planted the third phase rose garden as the vegetable garden.
 
Rose Garden Fourth Phase

 
Moonstone
Fame
Let Freedom Ring
Veterans Honor
Touch of Class
Opening Night
Twilight Zone
Oh My
Gold Medal
Love Song
Legends
Moondance
New Zealand
 
 
Dolly Parton
First Prize
In closing I'll hang it up with a fishing lure. 😉