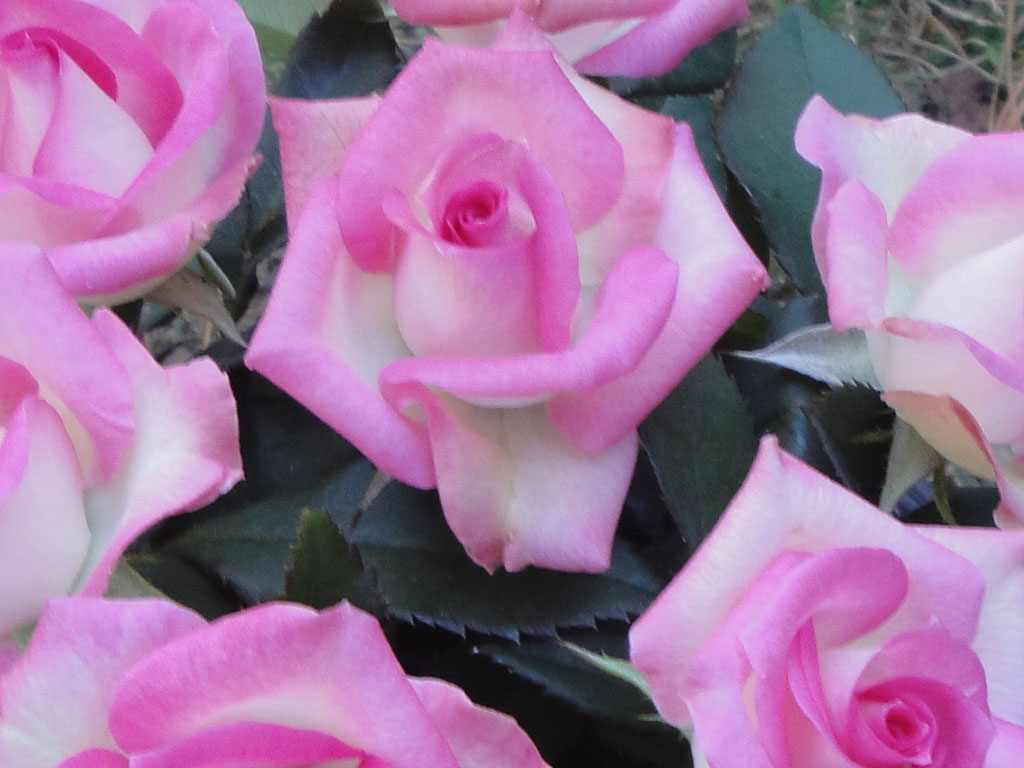 "Joy, beautiful spark of Gods!,
Daughter of Elysium,
Joy, beautiful spark of Gods!"
Ode To Joy, Ludwig Von Beethoven's – Symphony No 9 Ode to Joy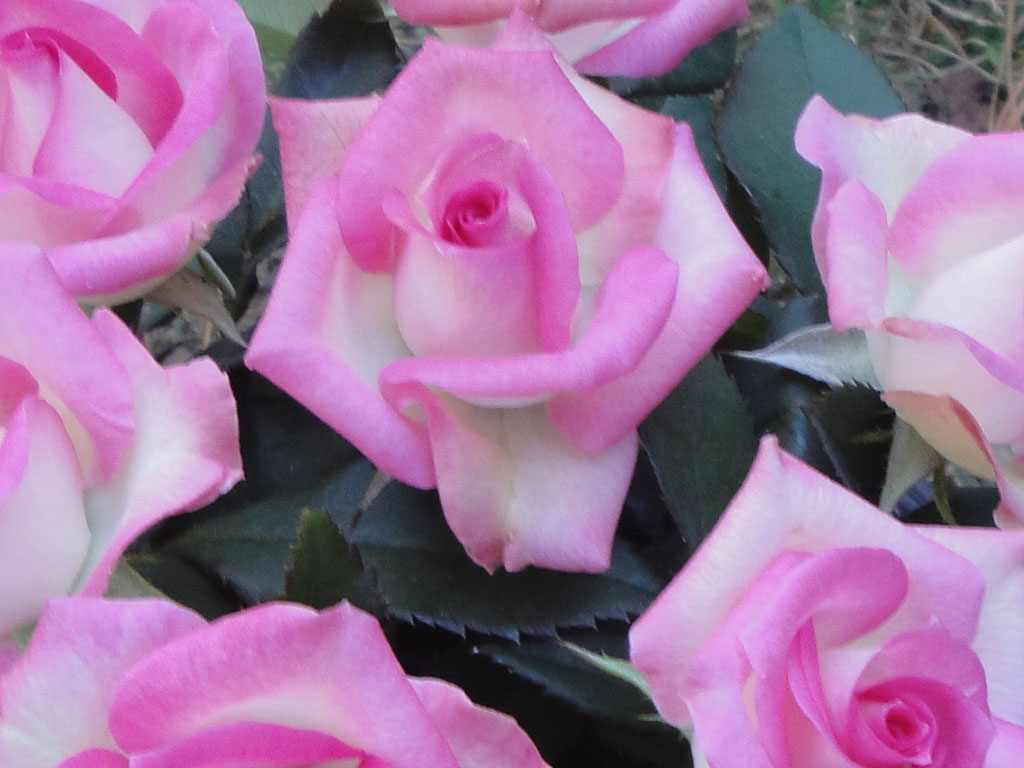 Ludwig Von Beethoven's – Symphony No 9: Ode to Joy is the first time in history lyrics were added to a major symphony from "the best composer of all time."
 
David Clemons, Thoroughbred Roses is an amateur hybridizer of roses. His rose, Joy named for his Mother, was awarded the 2008 American Rose Society's Award of Excellence. Joy also received the 2012 American Rose Society's Member's Choice Award, the first time this award was ever given to a rose created by an amateur hybridizer.
 
In honor of this Mother's Day here's the story of how an amateur rose hybridizer who names his roses after racehorses broke tradition to name the most special rose of all for his mother.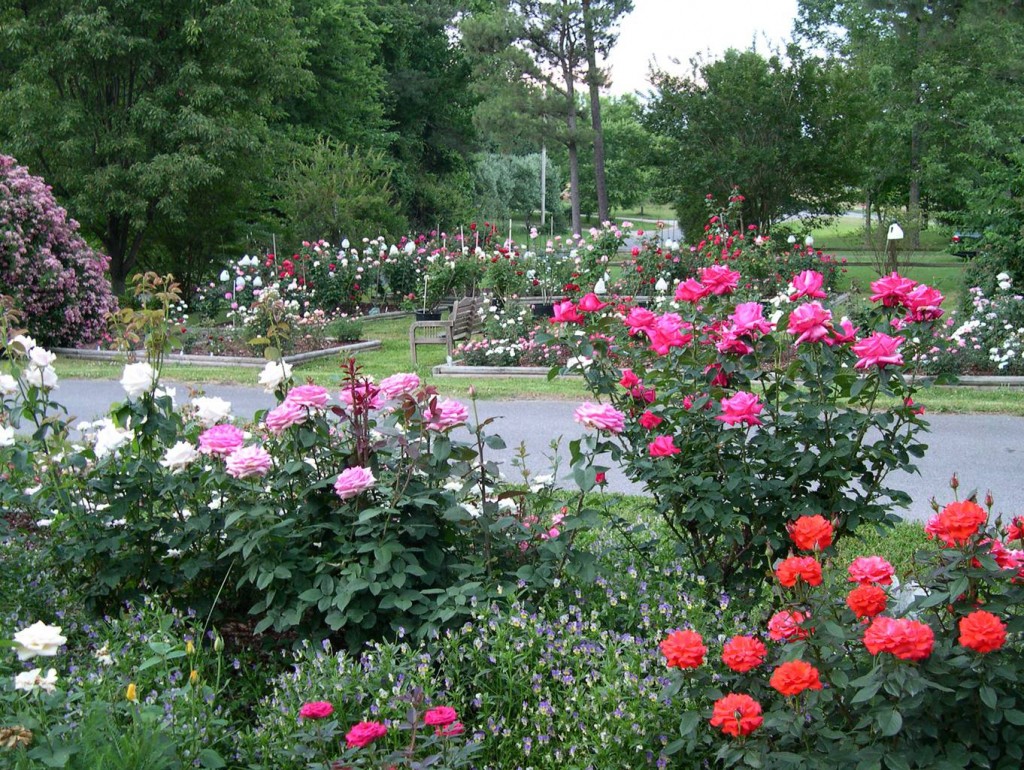 Love of Gardening
 
David, while growing up with his younger sister, helped plant and grow vegetable gardens. The plantings were all of a useful nature to produce food for the family. He recalls that his mother always had heirloom plants, and unnamed roses. The ornamentals consisted of irises, phlox, grasses, and hostas. Theses plantings had to be low maintenance since their time in the garden was dedicated to producing food for the table. 
 
Joy His Mother
 
David's love for growing things only grew. When he started his garden he introduced roses to his mother. His fascination and love for roses increased and he began to show roses. His mother who has always been so encouraging was a big fan of David's success with growing and showing roses.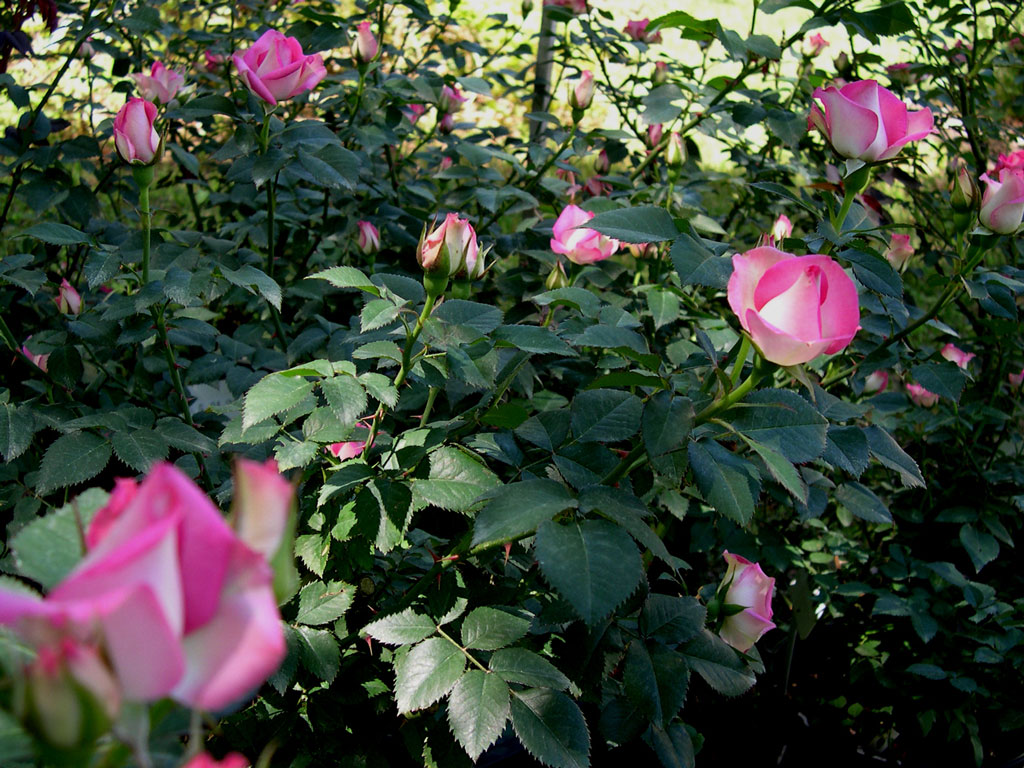 From Rosarian to Hybridizer
 
David joined the local society and learned how to hybridize and propagate roses.
It took a couple of years of propagating to get more plants of a rose that he thought had outstanding characteristics. At this point David wanted to enter this plant in the Award of Excellence program in test gardens all over the country. This is a two-year program. At this point he had enough plants to enter the program from 2005-2007 with what he felt was a very strong candidate.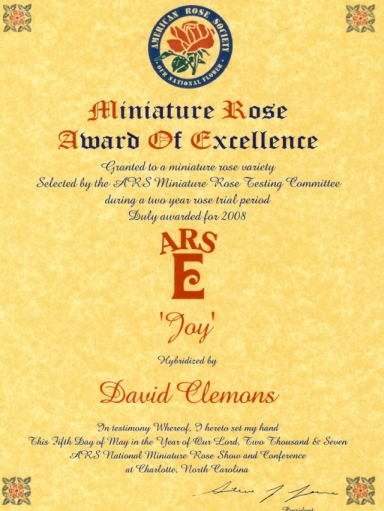 What To Name A Winner
 
David was thrilled to learn he had won the American Rose Society's Award of Excellence for 2008. He knew this was a moment of historical importance. He wanted to name this rose something that would stand the test of time. He had been naming his roses for price winning racehorses. After reflection he knew that the perfect name would be to name the rose Joy after his mother. Naming the rose Joy was significant for many reasons because he wants to bring Joy to people with his rose.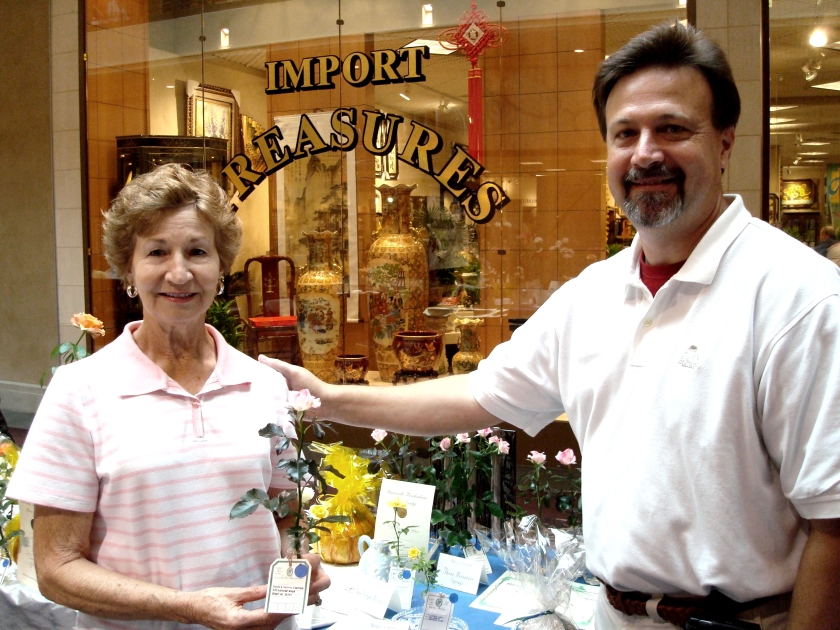 A Birthday Present Like No Other
 
For his mother's birthday in 2007 David had friends and family gather and he announced to his mother that he would name this rose Joy in her honor. The family was in tears as they witnessed this priceless gift. The first year after Joy won the ARS Award of Excellence David entered it at a rose show and his mother was present as it won Queen of Show. Joy has won Miniature Queen of Show across the country since then over 65 times and was the #1 exhibition miniature rose for the year 2012. Joy truly continues to bless and bring Joy to rosarians across the nation. In closing David told me his mother "suits her name to a "T," she is always optimistic and energetic." Happy Mother's Day Joy!  And to every Mom and roses that bring joy everyday across the world to families everywhere.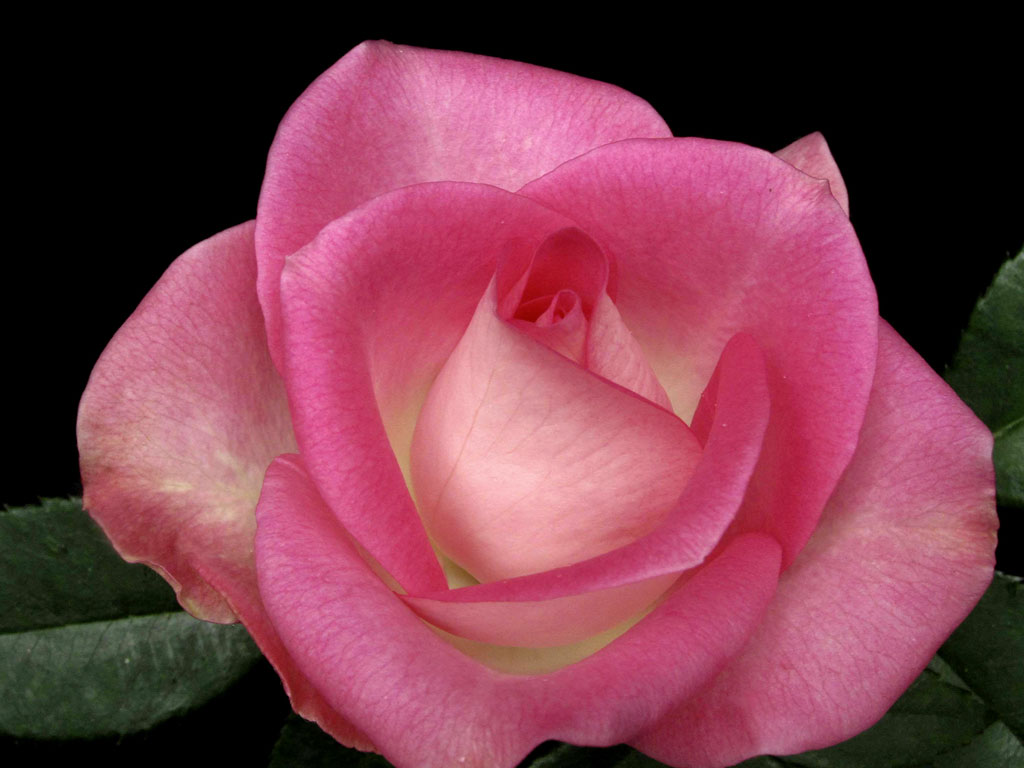 About David Clemons
 
*David Clemons of Thoroughbred Roses resides in Grant, Alabama. He and his wife, Tammy, grow more than 250 exhibition type hybrid teas, miniatures and minifloras. As an avid rose exhibitor, he has competed and won awards on the local, district, and national levels. David is a Consulting Rosarian and past president of the Huntsville Twickenham Rose Society in Huntsville, Alabama. His hybridizing efforts have led to the introduction of several "thoroughbred" minifloras: 'Ruffian', 'Charismatic', 'Foolish Pleasure', and 'Whirlaway'. Two of his newest introductions include the exhibition miniflora 'Unbridled' and the 2008 Award of Excellence winner 'Joy'.