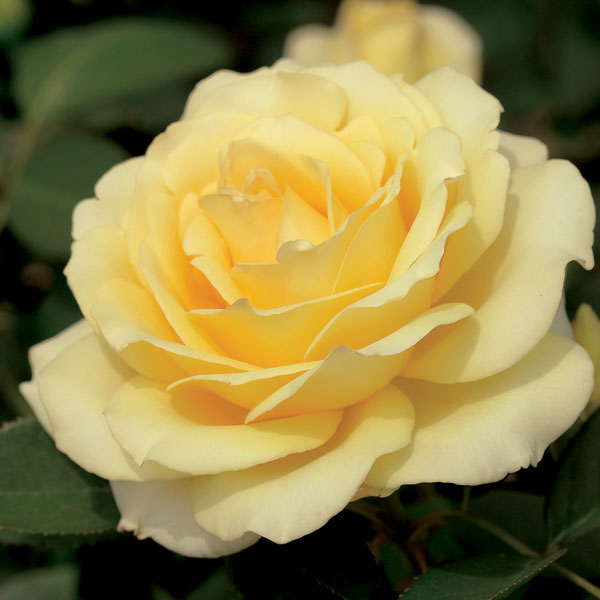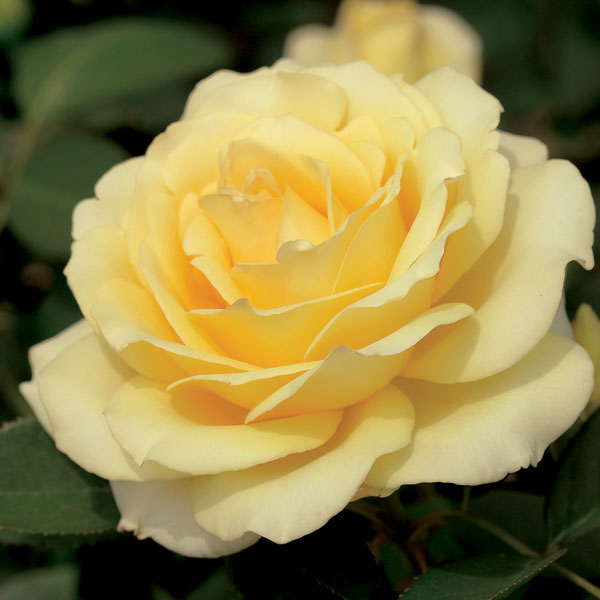 'Summer Love' posted by Weeks Roses
swept me away this morning. The subtleties of the shades of yellow fascinated me. Its mesmerizing. There are hints of butter cream swirled to perfection. This also led me to the thought, see why we continue to add roses to our collection? There are so many different yellows. Its a summer love affair. While I was pondering the shades of 'Summer Love' it reminded me of my porcelain yellow rose called 'Rose With Tiger' a Connoisseur of Malvern porcelein rose created and signed by Fleur Cowles.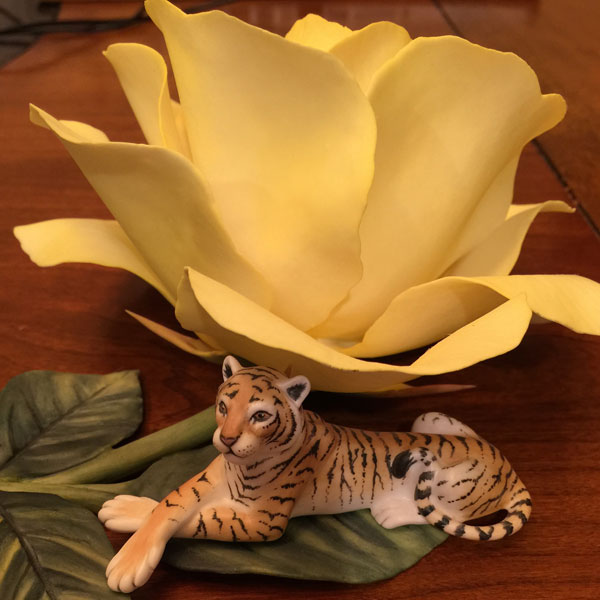 'Summer Love' then meanders us  down a yellow porcelain path so amazing I shall share it with you. While I was corporate Gift Manager of The Fine Jewelers Guild, a division of The Zale Corporation that owned Bailey Banks & Biddle we were asked to bid on dinner place setting gifts for the Exxon Mobil corporation. We commissioned world-famous Connoisseur of Malvern artist Fleur Cowles to create something unique and special. That she did. It was the time of the Exxon Valdez crisis and so it was my understanding from the giftware buyer at the time that since the Exxon-Mobil Corporation had at the time a Tiger depicted in their mantra "Put A Tiger In Your Tank" then 'Rose with Tiger' would present the Tiger of Exxon in a most benign manner, thus 'Rose With Tiger.' What could be more harmless than a tiger posed under a soft yellow rose? When I left the Zale Corporation I asked that I be able to purchase this rose. I am not sure how many other 'Rose with Tiger' porcelain roses actually exist by Fleur Cowles. Our bid was not accepted by Exxon Mobile.
While researching my rose, today on Chatsworth's Lady Web site I learned this about the artist that created 'Rose With Tiger'.
"The spirited writer/socialite/artist Fleur Cowles, who died in 2009 at the venerable age of 101, designed several sculptures for Connoisseur of Malvern as well as for several other noted British firms such as Denby and Border Fine Arts. An American (a Brooklynite, her name was actually Florence Friedman) by birth, she combined her experience as a painter, writer and editor when she launched a short-lived but critically acclaimed magazine called Flair in the 1950s. She originally entered the publishing world via her third marriage, to Gardner Cowles Jr. (pronounced "coals") whose family owned several newspapers and national magazines. After they divorced she kept his surname even though she subsequently remarried; it was her fourth husband who relocated the family to England and Europe. (A more detailed review of her life can be found here.)
Ms. Cowles adored flowers (especially roses) and her art often combined them with jungle animals, particularly the "big cats". Shown below are seven of her designs for Connoisseur of Malvern, produced during the early 1990s; at that time Ms. Cowles was in her early to mid-eighties." Exxon did not choose our bid.
Flowers from P Allen Smith's Field To Vase Dinner. American Grown Flowers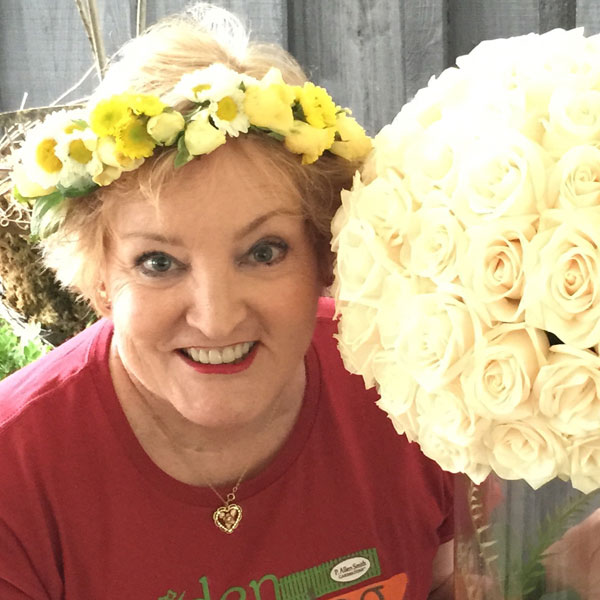 We can never have too many yellow roses. What about the 'Yellow Rose of Texas' named for Emily Morgan?