http://https://youtu.be/f_NRB6tWv9g
'Pink Cupcake' & 'Cherry Pie' baked up a sweet surprise for this bumble bee this beautiful spring morning!
Oso Easy 'Pink Cupcake'* and 'Cherry Pie' baked up a real surprise that will leave you speechless!
Throw out everything you thought about roses being "hard to grow." 'Oso Easy' Roses are the "rebels of the rose world!" They bloom all season without deadheading*, they're disease resistant, winter hardy, no spray, and are pollinator attractants.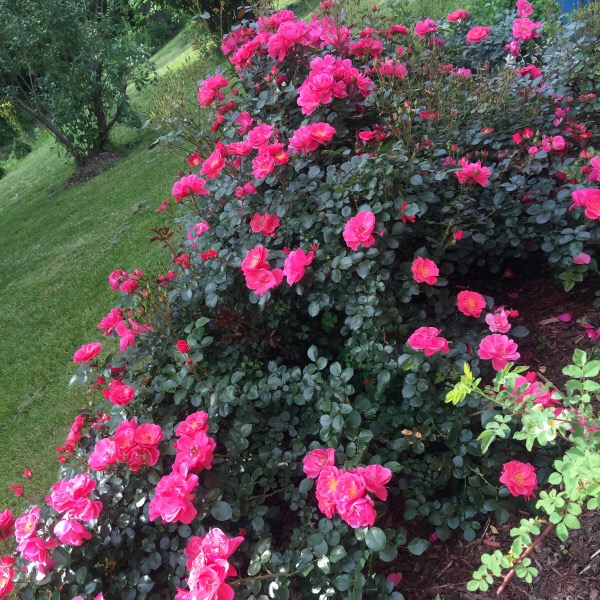 The beautiful pink color has "a touch of coral to keep it from being too light pink". The color holds true even during the heat of summer. 'Cherry Pie' is a darling rose that just simply makes you smile to look at.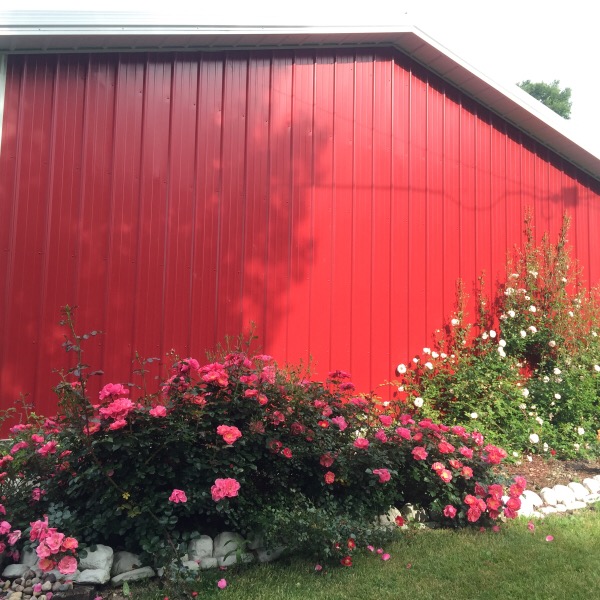 The Proven Winner 'Oso Easy Roses' are part of the fall planting series I did to educate folks on planting roses in the fall and winter hardiness.
*RE: Deadheading, I deadhead (remove spent blooms) from my 'Pink Cupcake' I think it yields even more blooms but you don't have to if you want to just let it do as it pleases.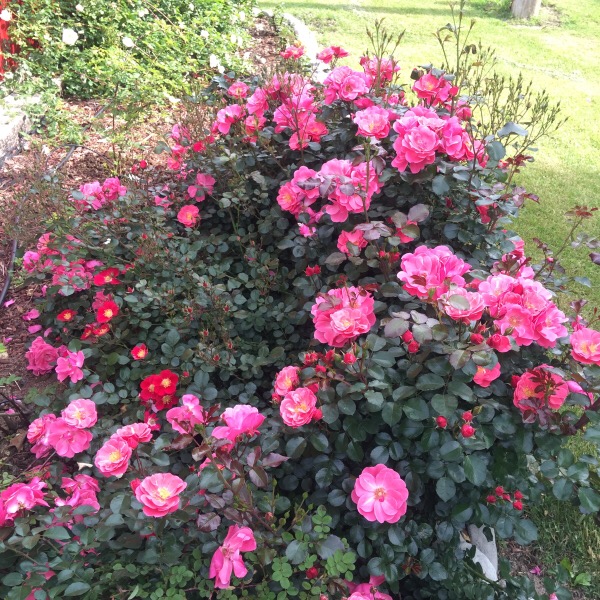 'Pink Cupcake' was hybridized by Christopher H. Warner of the UK
'Cherry Pie' was hybridized by Alain Meilland of France
Save