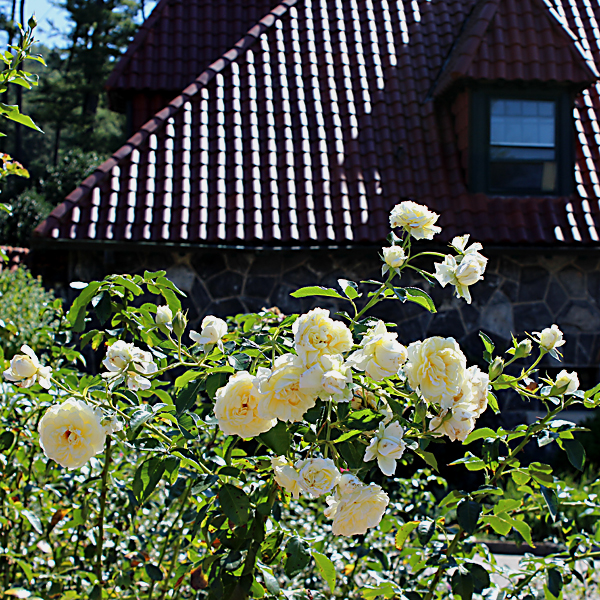 The Biltmore's Rose Garden has been home to the International Rose Trials since 2011. 100's of varieties from growers and breeders worldwide have been planted and cared for by Biltmore's expert horticulturalists and Rosarian, Emily Tice Wilson.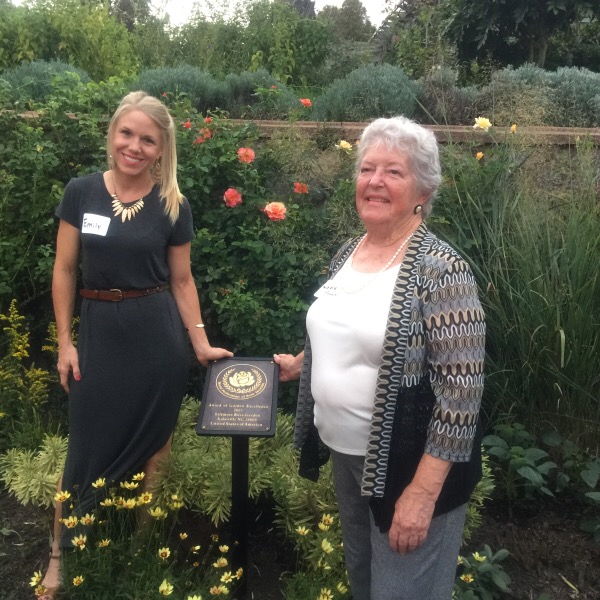 Each trial lasts two years and a permanent jury judges the roses four times per year. During this year's competition, Saturday, September 24th the international and permanent juries conducted the final round of judging for the trial group of roses planted in Biltmore's Historic Rose Garden, just named an 'Award of Excellence Garden' Friday, September 23rd by the World Federation of Rose Societies.
"The Biltmore Rose Garden is the perfect setting for trials," said Parker Andes Biltmore's Horticulturist and trials manager. "We've enjoyed introducing these new varieties to our guests as they stroll through the gardens. It has been an educational experience, and it complements the work we do to care for Biltmore's collection of old garden and modern roses." Before entering their roses into trials and competition, breeders work on their creations for four or five years prior. Roses to be judged this year are from Canada, France, Ireland, Germany, the UK and the U.S. The trials are a valuable way for the home gardener to learn what roses do well and what may be potential candidates for their own gardens. Trials of this type are open to rose breeders around the world – from professional to beginner.
About The Biltmore Rose Trials
New rose varieties are planted for trial each May. They are evaluated for overall health and rigor; fragrance; disease resistance; and ability to repeat bloom. Guests visiting Biltmore's gardens may view the roses currently on trial in borders in the Walled Garden and areas near the Rose Garden. Peak blooming time in Biltmore's rose garden occurs typically in mid-May and September. Here are this year's award winning roses and breeders.
Biltmore International Rose Trials 2016 Results

Type of Award: The Guilded Age Award for Best Climber
Winner: 'Honeymoonâ"¢' Arborose bred by Kordes Roses

Breeder: Newflora, LLC, For more about 'Honeymoon' click HERE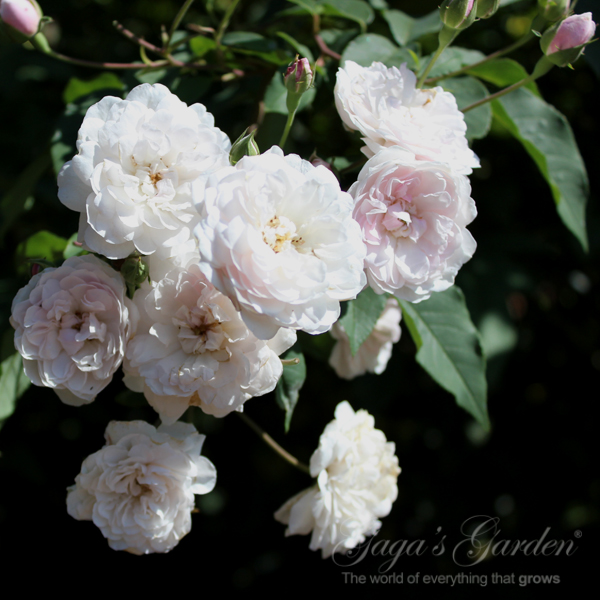 Type of Award:

Lord Burleigh Award for Most Disease Resistant



Winner: 'Honeymoonâ"¢' Arborose bred by Kordes Roses
Breeder/Distributor: Newflora, LLC, For more about 'Honeymoonâ"¢ Arborose' click HERE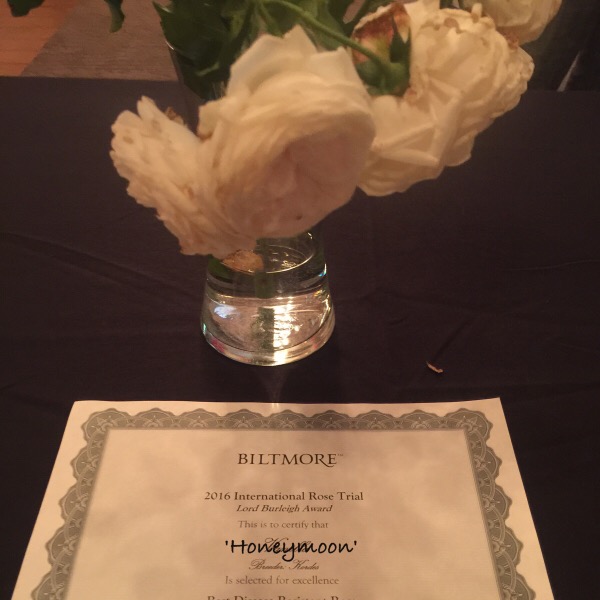 Type of Award: Pauline Merrell Award for Best Hybrid Tea

Winner: P9511T
Breeder/Distributor: Ping Lim Distributor/TBD Click HERE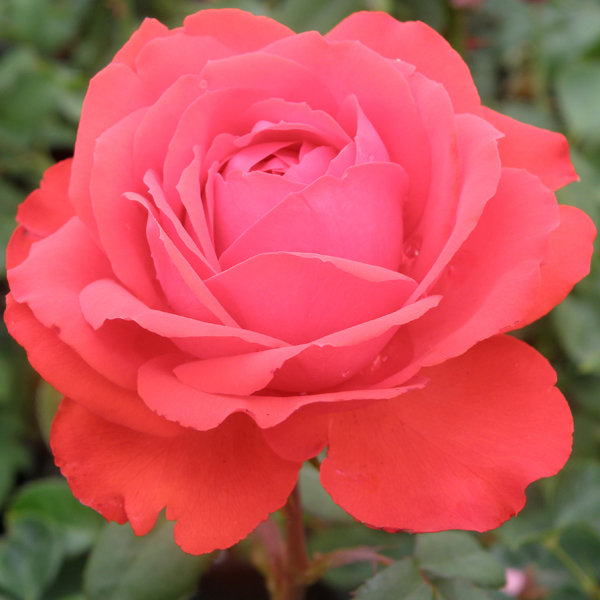 Types of Awards: Edith Wharton Award for Best Floribunda
George & Edith Vanderbilt Award for Most Outstanding Rose Of The Trials

      
William Cecil Award For Best Growth Habit Polar Express Sunbelt
Winner of all three above awards: 'Polar Express Sunbelt'
Breeder & Distributor: Kordes Roses International, Newflora, LLC
To learn more about 'Polar Express Sunbelt' click HERE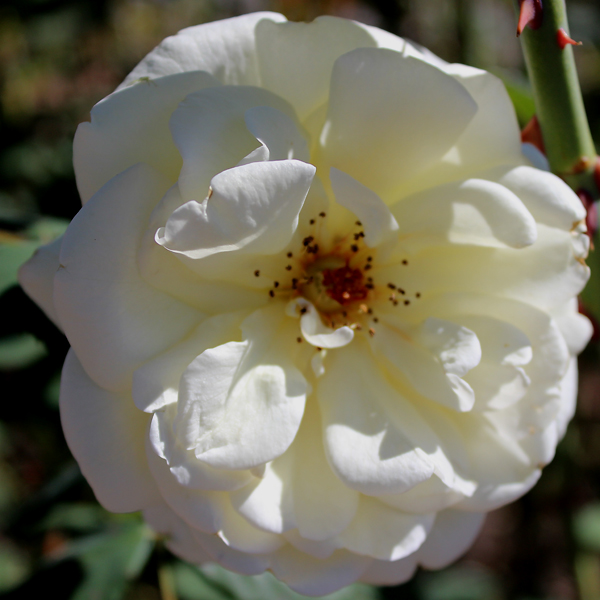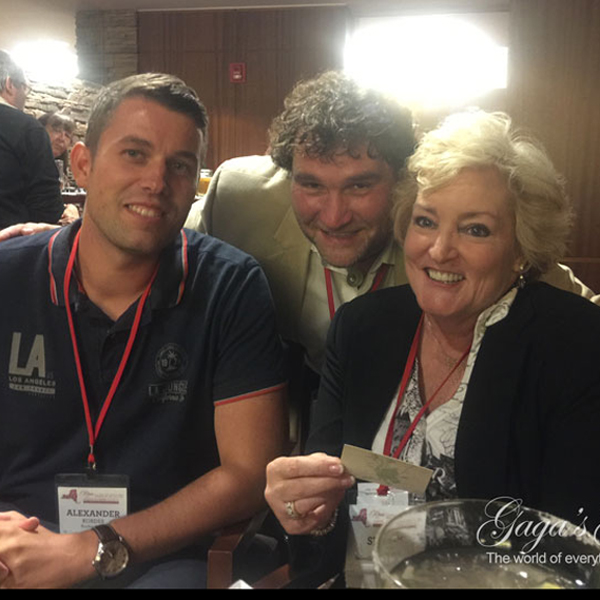 Type of Award: Chauncey Beadle Award for Best Shrub 
Winner: 'The Lark Ascending'
Breeder: David Austin Roses

To read about David Austin 'The Lark Ascending'

click HERE
Its wonderful to see the dedicated rosarians that come as rose judges to rate the roses and share the day with you. Here's the Biltmore International Rose Trials Rotogravure 2016.
Teresa Byington judging roses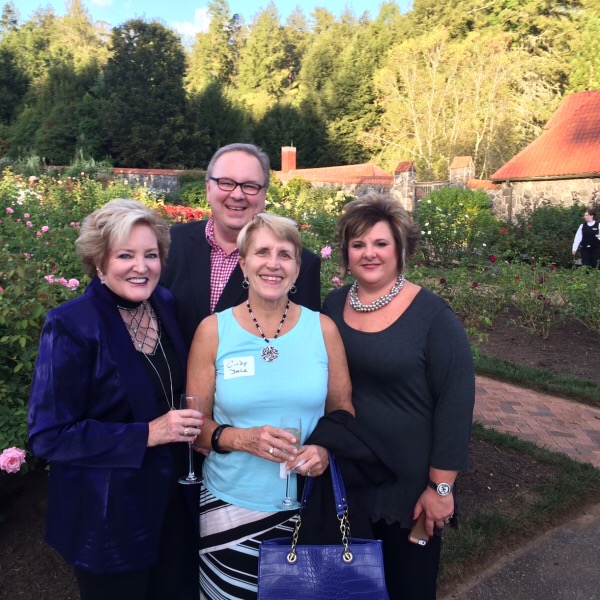 The lovely Teresa Byington & Marci Martin | Two of the most beautiful, kind sharing world class rosarians you will ever meet.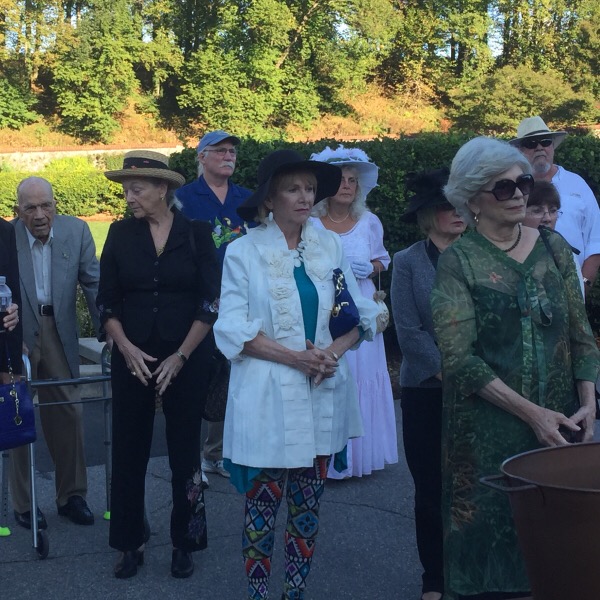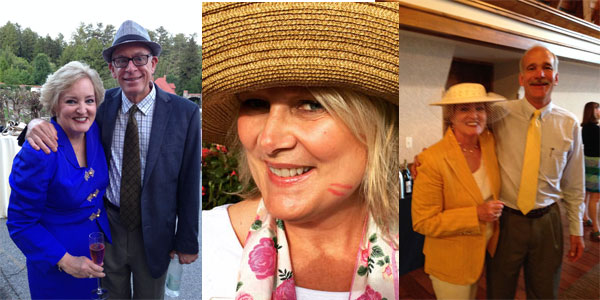 Save
Save
Save
Save
Save
Save
Save
Save
Save
Save
Save
Save
Save
Save
Save
Save
Save
Save
Save
Save
Save
Save
Save
Save
Save
Save
Save
Save
Save
Save
Save
Save
Save
Save
Save
Save
Save
Save
Save
Save
Save
Save
Save
Save
Save
Save
Save