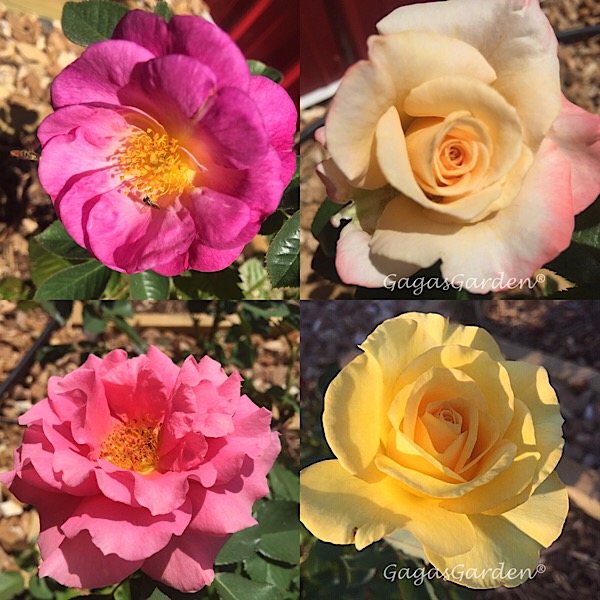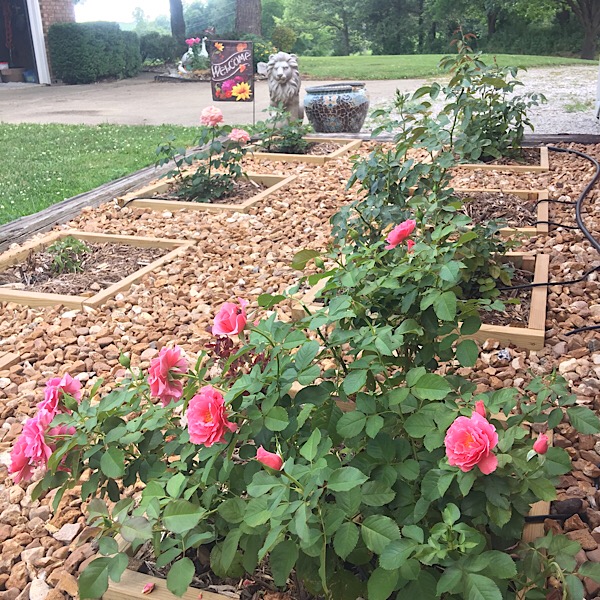 Dating back 40 million years the first trace of roses have been found in fossils discovered in Colorado's Florissant Fossil. Montana and Oregon have rose fossils dating back 35 million years ago before humans came into existence. Roses have been around since the dawn of time. There's scientific evidence of roses in extreme Northern climates such as Alaska and Norway. Perceived as a warm weather plant it's not confirmed that any rose grew in the wild below the equator.
The rose's origin is believed to be 60-70 million years ago during the Eocene Era in Central Asia, spreading all over the Northern Hemisphere. Discoveries show us that the first civilizations to appreciate and cultivate roses were about 5000 years ago:
First Civilizations To Cultivate Roses
Egyptians
Chinese
Greeks
Romans
Phoenicians
Confucius, famous Chinese teacher, editor, politician, and philosopher of the Spring and Autumn period of Chinese history tells us that the Chinese Emperor's library had several hundred books on roses.
During the Han Dynasty (207 B.C.-220 A.D.) rose gardening had reached such a peak it encroached upon agricultural lands.
The Chinese Emperor issued an order to plow under some rose gardens!
Contrary to the Chinese Emperor's edict we plowed under our crops for roses. It's difficult to admit failure however I'm as allergic to tomato vines as I am to poison ivy! So it didn't take an issue from a Chinese Emperor to plow under our vegetable crops, it only took a request by Jackson and Perkins to put in test gardens and their 2018-2019 roses.
My therapist, advisor, expert gardener daughter-in-law, as a reader of many gardening Web sites  explained to me, that you, dear reader, would occasionally like to hear of a crop failure. Well dear readers here's mine: Tomatoes! Since you are used to beautiful rose pictures these pictures come with a warning. You may want to take the kids out of the room, what you are about to see  could be disturbing. 😉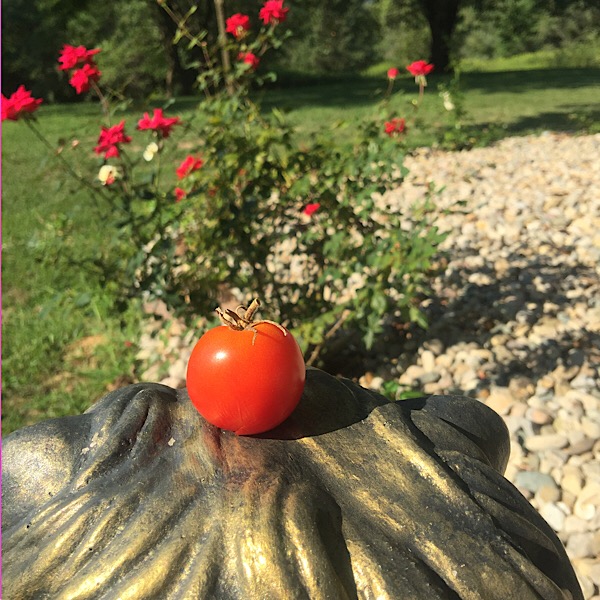 It Didn't Take An Order From a Chinese Emperor To Convince Me To Put In The Jackson & Perkins Trial Rose Gardens
The proliferation of roses continue as of this writing according to Beth Smiley Editor of The American Rose Magazine, the official magazine of the American Rose Society*there are between 60-70,000 named roses. There are Species roses that are roses that have been growing wild for hundreds of thousands of years. Old garden roses are roses that were cultivated before the year 1867. Modern garden roses are the roses that have been introduced since 1867. Within these three groups, roses are divided based on their classes. Class divisions take into account their growth habits, the type of foliage they produce and the form the rose takes when it is fully formed. Jackson & Perkins is working with rose breeders to create roses that are what people tell us they want in their gardens
Hybridizers of roses today are listening to you, the rose gardener while developing better roses. Here's what people say they want in their roses:
Beauty
Form
Fragrance
Easy Care
Disease Resistance
Variety of Color
Choice
Hardiness
That's why we've kept a historical diary for years to compare factors that affect roses from season to season. You read above where the Egyptians required the citizens to plow under the roses for their crops, as a rosarian that plowed under the crops of vegetable gardens for the Jackson & Perkins rose trial gardens we'll be keeping extensive records for you to learn about the best roses for your garden. Here are pictures of the roses.
Trial Roses In The Jackson & Perkins Rose Garden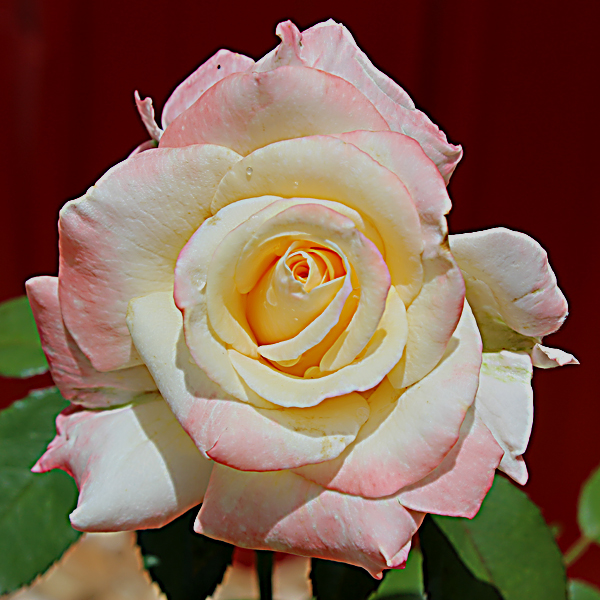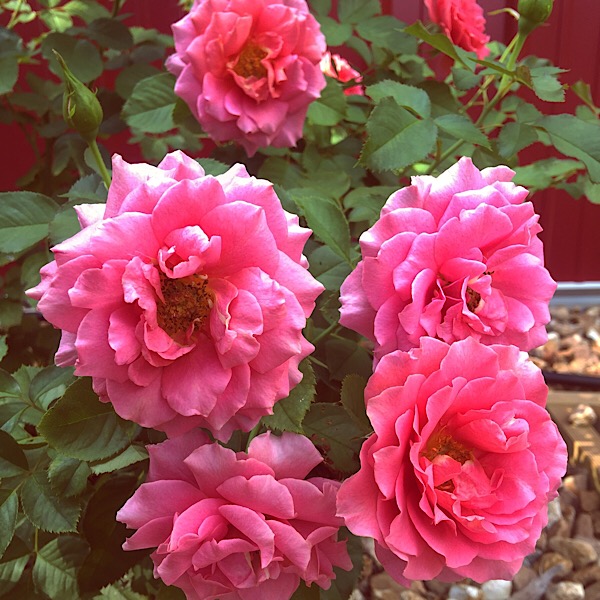 The Newest Rose Garden
Here's a link to the post showing you other great roses that we've put in the garden. We've also started a Jackson & Perkins Kordes Roses Sunbelt Garden that includes the Biltmore winner Polar Express Sunbelt. Planted just last April as bare root roses these roses are doing spectacularly with more info for you being gathered. Stay tuned for videos and articles.
Check Out The Best Rose Resource The American Rose Society
If you haven't checked out the American Rose Society, current President of the American Rose Society, Pat Shanley believes in sustainable rose gardening and is dedicated to every aspect to growing better roses. She also oversees the magazine the "American Rose" magazine, along with Executive Director, Laura Seabaugh. This magazine is completely dedicated to promoting gardening, education, preservation and appreciation of the rose. The American Rose Society is one of the few societies left that continues to publish a print publication 6 times a year along with several newsletters/bulletins and provides each member with a "Handbook for Selecting Roses" and "Creating a Beautiful Rose Garden" booklet. 
Former president & rose education advocate Jolene Adams believes that the only way to dispel the myth that roses are difficult to grow is rose growing education. The American Rose Society is dedicated to providing you the gardener with education on how to grow better roses. If you haven't check them out. Rosarians are standing by to answer your questions. Rose.org 
Save
Save
Save
Save
Save
Save
Save
Save
Save
Save
Save
Save
Save
Save
Save
Save
Save
Save
Save
Save
Save
Save
Save
Save
Save
Save
Save
Save
Save
Save
Save
Save
Save
Save
Save