Roses are the 'Diva' of the flower world. Statistics say you want roses is your garden. One of the most often searched plant on the Web is the rose. Before you head out to garden centers to buy roses here's an easy guide to rose classifications.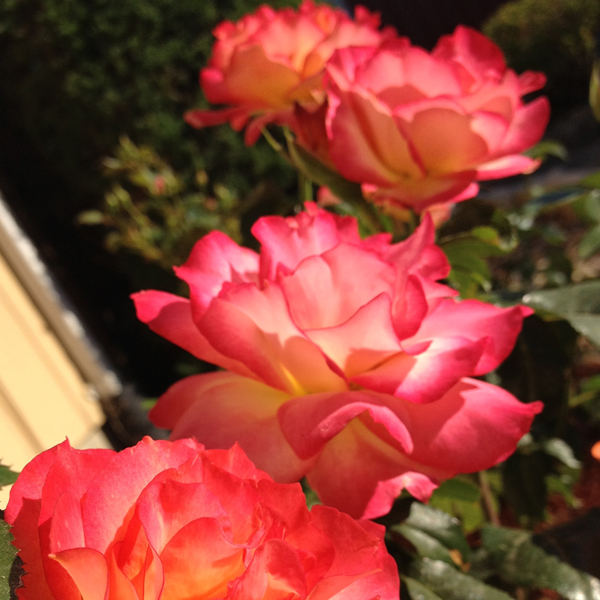 Roses are a big investment, educate yourself on rose classifications and varieties available before you make an investment.
Rose Education Leads To Successful Rose Growing
Here are photos of each classification of rose so that you can familiarize yourself with what you may be looking for in the type rose you want to grow. Learn to recognize the differences and what to look for in the rose classification you want, then identify a color you like and you're in business. You can read the tag on the rose all about the rose 'variety Rose bushes are a big investment. Decide what you want to achieve with roses before you buy.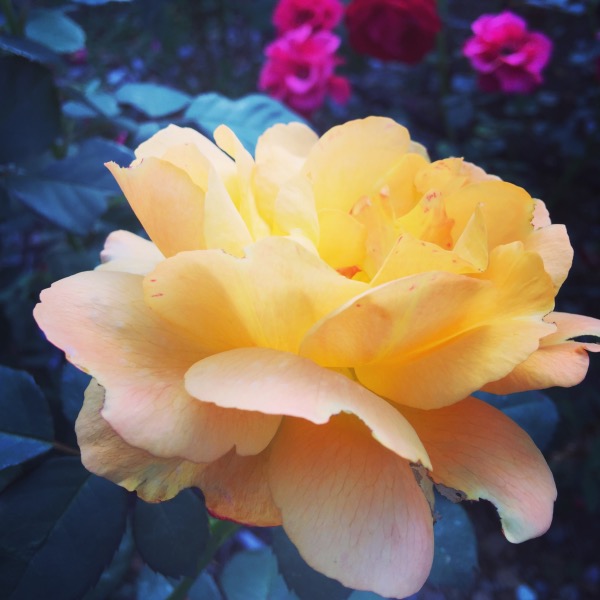 An Easy To Love | Easy To Grow | Rose Garden
85% of folks say roses are their favorite flower. They want easy-to-grow roses. Rose breeders have listened to YOU! Each year there are better, minimal care roses available that you will have great success growing.
World Class Rose Growers
Weeks Roses, Meilland Roses, Kordes Roses, and Conard Pyle Star Roses are world class rose growers that I can vouch for. Some roses I list below have won at the Biltmore Rose Trials. You can also see videos on my Gaga's Garden Facebook page. where I rate the roses growing in my garden. The rose included are for their:
Minimal Care Roses Rated On
disease resistance
ease of care
beauty
fragrance
Modern Rose Classifications
Hybrid Tea | America's Favorite Rose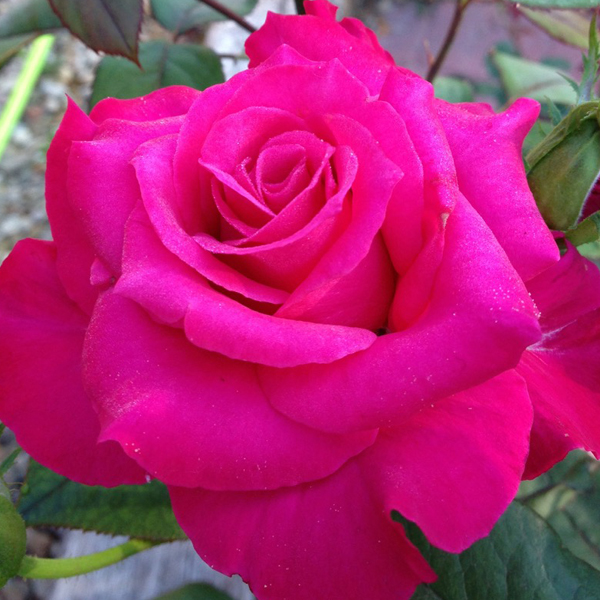 Hybrid tea roses are ideal for cut flowers and creating your own bouquets
A hybrid tea is easily identifiable by its large, shapely 30-50 petal blooms on long stems
Identifiable by a large bloom grown on a single stem
Weeks Roses 2nd in their The Downton Abbey Series | 'Pretty Lady Rose' New 2016 Description:

Dark even rose pink almost fuchsia
4-5 " Large old fashioned ruffled petals
The smell of peonies with a hint of spices
'Francis Meilland' 1996 Description:

Color: Very large shell pink flowers
Winter hardy disease resistant
Winner of Biltmore International Rose Trials 'Best Hybrid Tea'
Videoed and rated by me for the American Rose Society Web site

Strong fruity and citrusy fragrance
Grandiflora Roses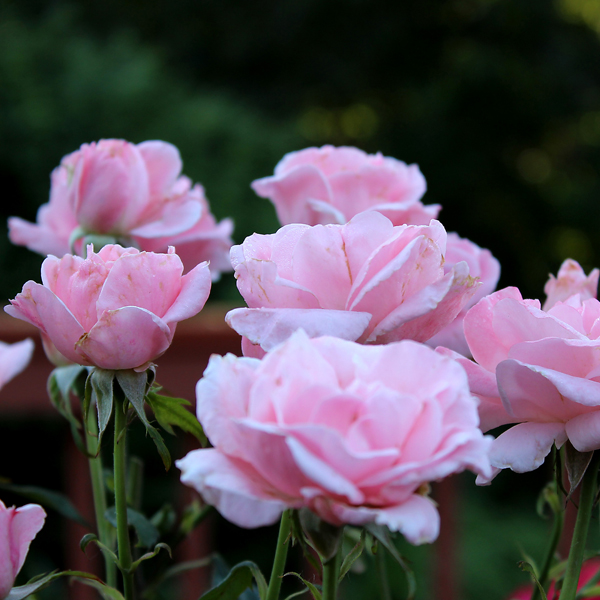 'Queen Elizabeth' First Grandiflora 1954 Description:

Pink 4" with large petals, and pointed buds
Moderate rose fragrance
'Best Established' Rose at The 2015 Biltmore International Rose Trials, I was a rose judge
Floribundas | Polyantha

Floribundas are known for large clusters of flowered trusses & rapid bloom cycles

They bear flowers in large clusters and trusses in a profusion of bloom
This class is unrivaled for providing massive colorful lasting garden displays
Floribundas are hardier, more easy care & reliable in wet weather than their HT counterparts
Polyanthas are smaller but very sturdy plants with large clusters of small masses of blooms

'Bolero' Description:

White, large blooms with 100 petals
Old rose and spicy fragrance
Bushy and about 3 feet tall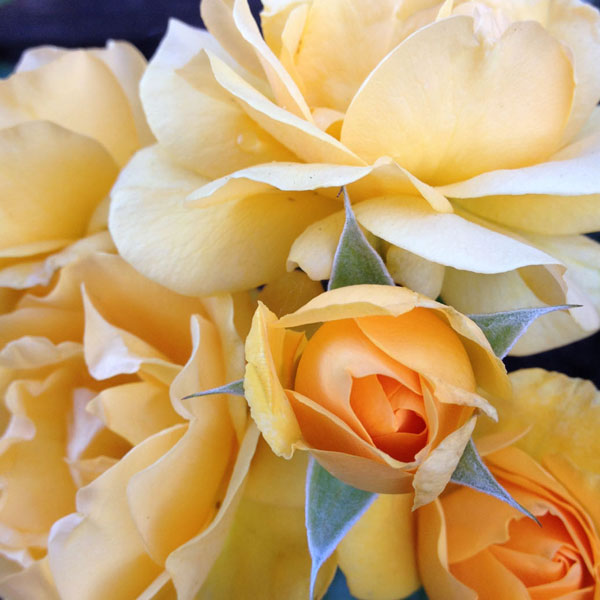 'Julia Child' Description:

One of the top selling roses in the world
Butter/gold yellow in color, medium very full 3-4" blooms
Strong licorice fragrance
'Easy Does It' Description:
Gorgeous Mango Peach
Ever blooming with a moderate fragrance
Disease resistant, one of my all time favorites!
For Hedge and Borders | Shrub Rose| English Roses

Shrub roses grow in a sprawling direction from 5 to 15 feet in every direction based on your climate and growing condition
The unique group of English roses hybridized by David Austin Roses belong to this class of shrub roses.
Recurrent bloomers, often have wonderful fragrance of Old Garden Roses
'Water Colors Home Run' by Weeks Roses Description:

3 colors showy flame red | yellow gold pink blush | Hot Pink
Medium height and bloom size
'Bonica' Beautiful prolific ever blooming shrub Description: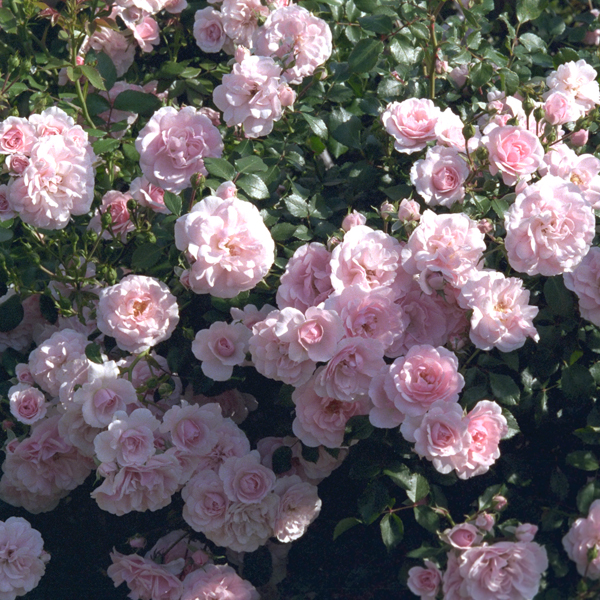 'Bonica' Inducted into the World Federation of Rose Societies Rose Hall of Fame in 2003
Prolific, blooms in flushes throughout the season.
Prolific, flush, medium to large, cluster-flowered (26-40 petals) stems of blooms cluster-flowered shrub
'Drift®' Groundcover Roses by Star Roses and Plants
8 colors from White Drift Rose to Red Drift Rose
Blooms 1 ½" -3" bushes about 2 feet tall spreading
Winter hardy, disease resistant, and easy to grow'
'Abraham Darby' Description: David Austin Shrub

David Austin Shrub rose

Very large, rounded, cup-shaped flower with up to 70 petals
Vigorous and hardy in all areas
Fruity fragrance

Large Flowered Climbers | Climbing Roses
Dominated by their growth habit with long arching canes
Ability to climb over fences, walls, trellises arbors and pergolas
Climbers offer a wide range of flower colors, forms, & shapes with canes from 10-14 feet tall.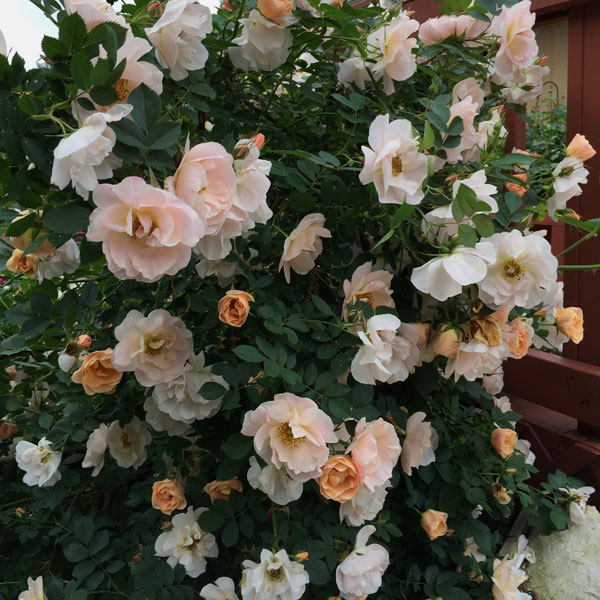 'Above and Beyond' Description:

The old classic 'Westerland' raised modernized with 21st century 'best-off-best' qualities!
Salmon-orange blend, repeat blooming, 10-14 feet
Old fashioned, 3 ½"-4" blooms, fruity fragrance
'4th of July' Description:


Gorgeous Red striped and bright white
10-14 feet canes
Fresh cut apple and & sweet rose fragrance
Miniature or miniflora roses

Ideal for containers and small space gardens, hardy due to being grown on own root

Great for edging, rockeries, indoor gardens
Minifloras are a new class introduced by ARS in 1999 for the size between miniature roses & floribundas
'All a' Twitter' Description:

Twinkling brilliant orange
Tall, medium size blooms
Winter hardy
*Roses require 6-8 hours of full sun. They will bloom with 4 hours of full sun but they have more foliage and less blooms.