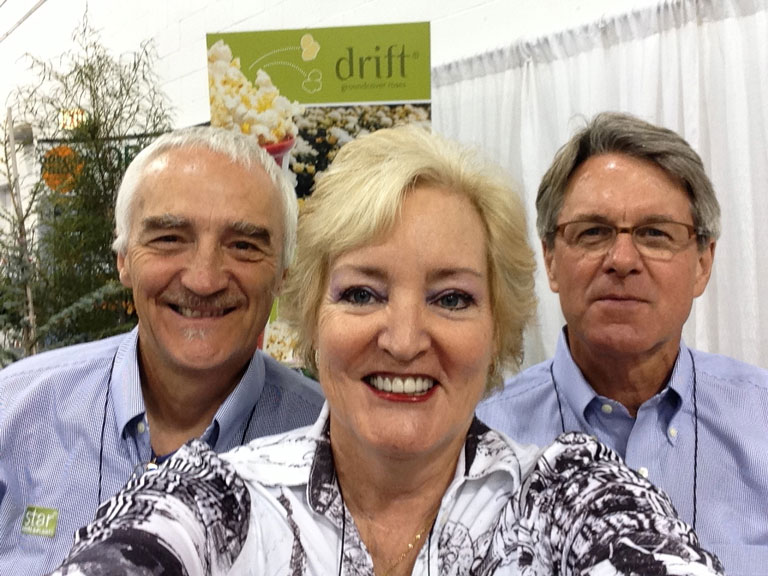 Susan Fox Roses for Every Garden
Chicago Flower & Garden Show ~ Navy Pier, March 20-23, 2019
CHICAGO (March 15, 2019) – Susan Fox, of Gaga's Garden, Central, Illinois will dazzle visitors on how to choose the perfect rose based on their lifestyle when she attends the Chicago Flower & Garden Show, March 20-23rd at Navy Pier.
"People say that roses are their favorite flower and they want them in their garden. Roses have been growing in the wild long before they had to be 'pampered by people' so come to the show and let Susan Fox educate you in what's new in the world of minimal care roses that you can add to your landscape," says Chicago Flower & Garden Show Director Tony Abruscato.
"FLOWERTALES: The Story Grows On."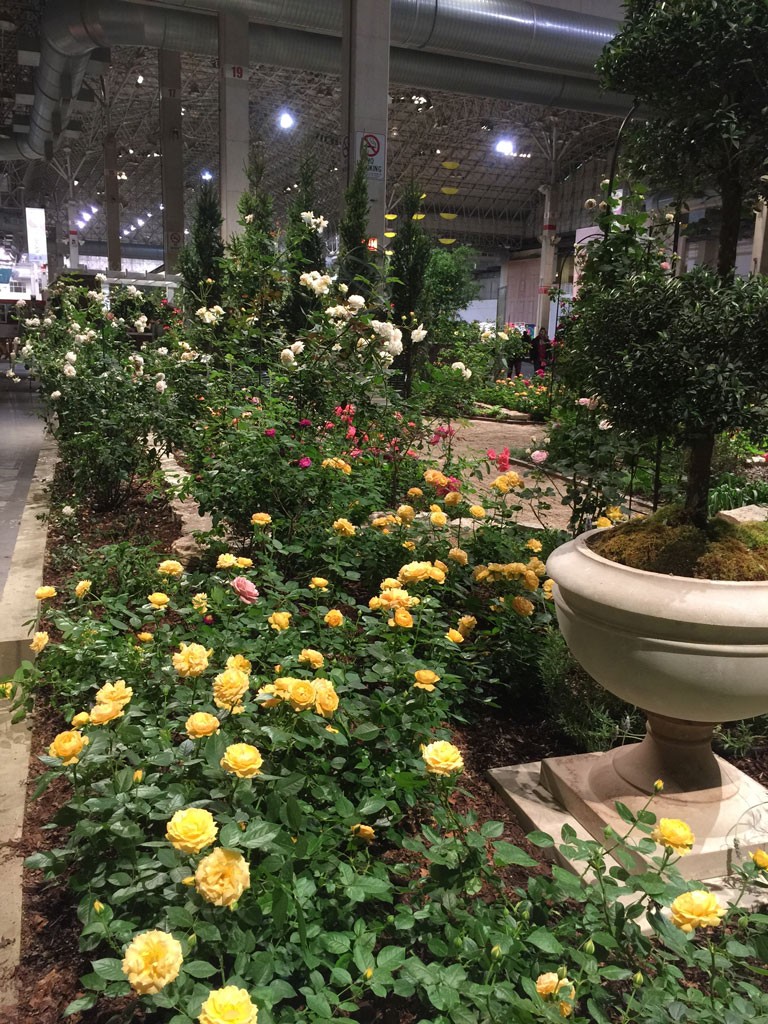 2019 stands to be a blockbuster year when the creators of the Chicago Flower & Garden Show host "FLOWERTALES: The Story Grows On." Chicago's oldest event turns the page to the next chapter telling the story of entirely new interpretations of the unique roles flowers, plants and gardens play in the stories of our lives. The Chicago Flower & Garden Show is Wednesday, March 20 through Sunday, March 24, 2019 at Navy Pier.
Oldest Garden Show In America
The Chicago Flower & Garden Show is one of the country's top three consumer garden shows and one of its oldest, with roots that date back to 1847 as the Chicago Fruit and Flower Show. It was also one of the first consumer shows ever held at Navy Pier.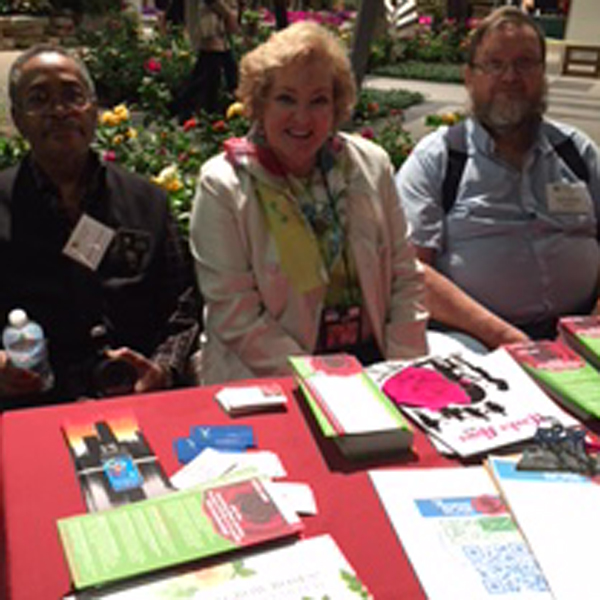 Roses That Love Where You Live
Ms. Fox will show visitors how easy growing roses can be. These darlings of the garden respond quite nicely to a little TLC. She'll explore this topic with attendees in an interactive and highly visual intense presentation and further discuss what visitors want to achieve in their garden with roses. Today there are so many types of roses to choose from that suit any lifestyle. Ms. Fox plans to explore the exciting, easy care varieties of roses suitable for busy lives that include environmentally friendly and minimal care plants. Remarkably, many gardeners perceive roses as difficult to grow and are hesitant about adding roses to their garden landscapes, Ms. Fox will dispel that myth via education.
The Rose: Americas' Favorite Flower
Fox claims that a large percentage of gardeners that seek her advice tell her that they want to add roses to their landscape but are hesitant due to either a lack of knowledge about caring for roses or a perception that roses are just too hard to take care of. Her presentation is about education and matching the right plant to the person's lifestyle and goals for their garden. She states that today there are roses to choose from that fit any personal style. She plans to explore the methods and easy steps that produce quick and lasting results with these wonders of the garden world.
"The Chicago Flower & Garden Show is excited to announce that Susan Fox of Gaga's Garden will attend the Chicago Flower and Garden Show in March of 2019. Ms. Fox is a consulting rosarian, award-winning photographer, event planner, and a Biltmore Rose Trials judge with gardening in her blood. We are honored to have her representing one of America's favorite flowers, the rose. Ms. Fox is a wonderful representative of the public education of growing roses. We look forward to our continued partnership with her,"  says Mr. Tony Abruscato, Director of the Chicago Flower & Garden Show
"FLOWERTALES: Every Garden Has a Story to Tell" will present volumes of practical and pretty ideas, highlighting the season's styles, colors, and textures through more than 20 display gardens and more than two dozen points of gardening interests. There's something for every person and lifestyle; from balconies, patios and small-space designs to creative vegetable and herb gardens, inspiring water features, and glamorous perennial beds.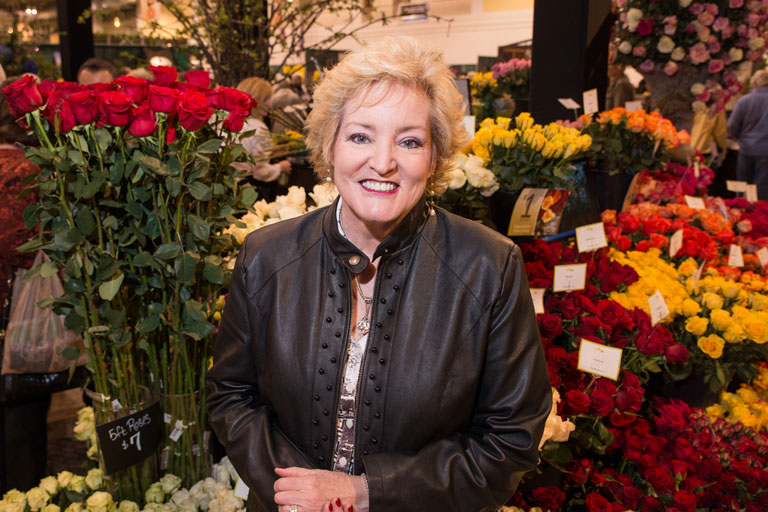 The Chicago Flower & Garden Show is open to the public from March 20-23, 2019. Evening in Bloom, a show preview that will benefit show partner Bernie's Book Bank and the new Get Growing Foundation, is from 6:00-9:30 p.m. on Tuesday, March 19, 2018. Show hours are from 10 a.m. to 8 p.m. Wednesday through Saturday, and from 10 a.m. to 6 p.m. on Sunday. Save some "green" by purchasing group and individual day and evening tickets online at www.chicagoflower.com. –
           For more information about Susan Fox of Gaga's Garden www.gagasgarden.com for the very latest updates and unique extras, on Facebook/.com/gagasgarden and tweet with us on Twitter @chicagoflower @gagasgarden throughout the show #ChicagoFlower #gagasgarden
###
Susan Fox, is a consulting rosarian that speaks, grows, photographs, and shows roses. Company founder of Gaga's Garden®, she was awarded the American Rose Society's (ARS) Presidential Citation "for Promoting the Rose and Rose Education Via Social Media." At her heart is a commitment to generating educational, entertaining content that profiles specific products, personalities, places and events that engage the larger audience through targeted social media campaigns. This and other acknowledgments in the gardening community has firmly established Susan as one of the most highly regarded rosarians and gardeners in the industry with a special talent for promoting garden related products, people or events via social media and content marketing. The Website at www.gagasgarden.com features a sample of Gaga's Garden® content and story telling graphics that keep readers coming back for more!
Flower Show Productions, Inc. is the production company for the annual Chicago Flower & Garden Show and for grand-scale public events that celebrate sustainable living and eco-friendly lifestyles. The company provides year-round messaging, education and information about the benefits of earth-friendly choices to yards, neighborhoods, communities and the planet. The 2018 Chicago Flower & Garden Show runs March 14-18, 2018. The "Evening in Bloom" shows preview benefitting area charity organizations is Tuesday, March 13, 2018. For year-round inspiration and great ideas, please visit www.chicagoflower.com, and find the show on Facebook at www.facebook.com/chicagoflower and Twitter @Chicago Flower.
Kindly consider the environment before printing