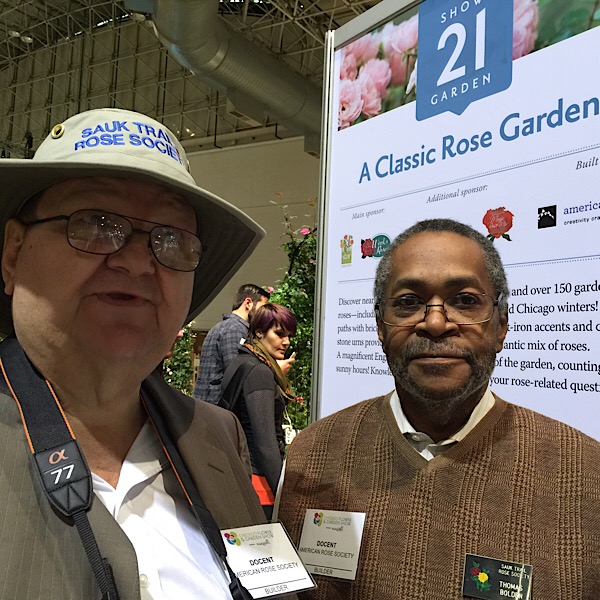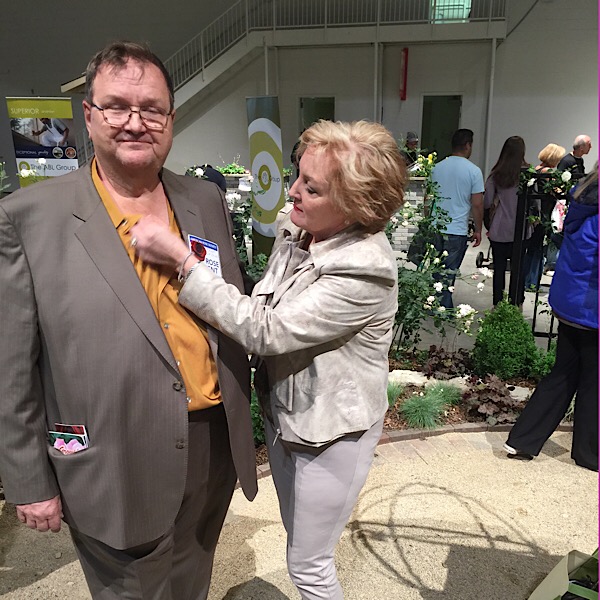 Flowertales: The Rose Story Grows On
We welcomed spring at the Chicago Flower & Garden Show this week, March 20-24th. This year's theme is "FLOWERTALES: The Story Grows On". This year I want to honor American Rose Society (ARS) Member, Frank DeVries, of the Sauk Trail Rose Society.Each spring the sun shines a little brighter because of people like Frank DeVries. He began working with me to educate folks about how to grow roses in 2014 when we had the first blooming rose garden at the Chicago Flower & Garden Show in over a decade called 'Miracle on the Pier.'.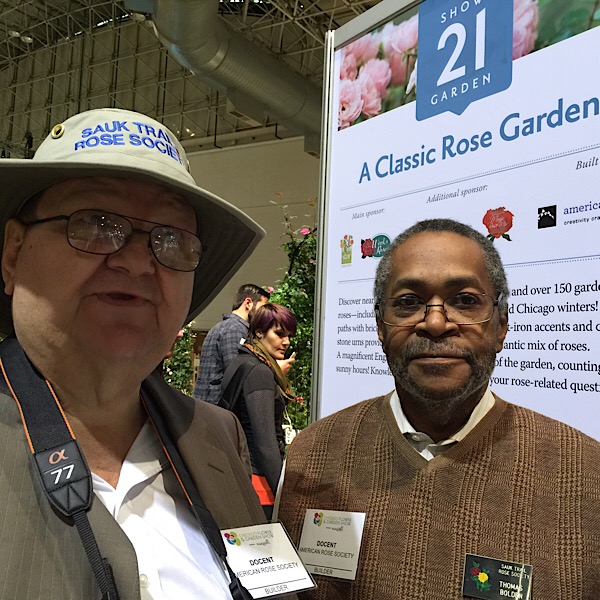 Frank Devries & Thomas Bolden of Sauk Trail
It would be difficult to determine what he loves more: talking to people about roses or roses. This much is true, his total dedication and love for roses is what belonging to the American Rose Society is all about.
Frank DeVries is All About Education
In 2015 the Chicago Flower & Garden Show was 10 days long! Frank's commitment was to be at the show to answer any and all questions the public may have about growing roses debunking the idea that roses are difficult and persnickety. Through education we worked to show attendees how easy it is to grow roses. Frank's dedication and love for roses and people is what makes growing roses fun & easy.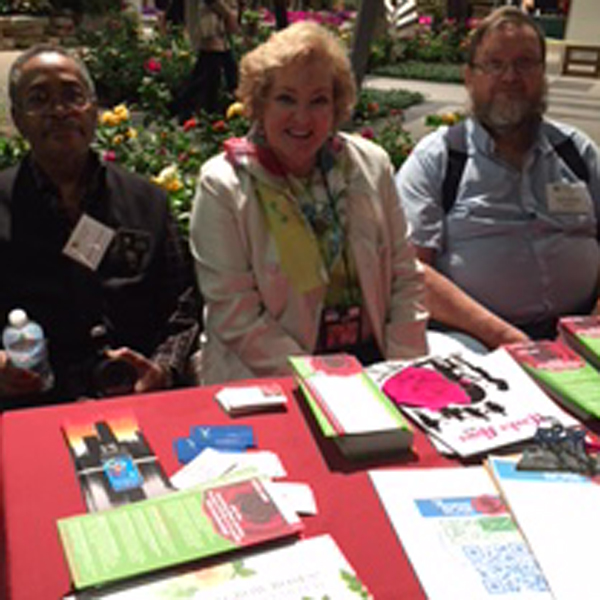 Everyone Signs Up For The American Rose Society Newsletter!
Frank DeVries is a member of the Sauk Trail Rose Society and during the show since 2014 if he could he would pick me up at 7:30 A.M at the hotel and we would drive to Navy Pier. He had a special place to park so we didn't have so far to walk. He paid for the parking at Navy Pier out of his own pocket. We stayed all day until 4:30-5:00 P.M. working promoting the American Rose Society and educating folks about how to grow roses. We signed up folks to receive the American Rose Society Newsletter and trial memberships all day. Then he dropped me off at the hotel and drove 1-1/2 -2 hours home in Chicago's rush hour traffic.
Keep Talkin' Roses
Then he came back the next day for 10 days all to promote our beloved American Rose Society. That's how much Frank loves roses, educating folks about how to grow roses and signing up folks for American Rose Society Membership, and because we both believe folks love and want roses and will grow them if they learn through education they can be easy to grow. That's what Frank did to support his rose society and help me sign up ARS membership each year, because we both believe the member benefits are so beneficial.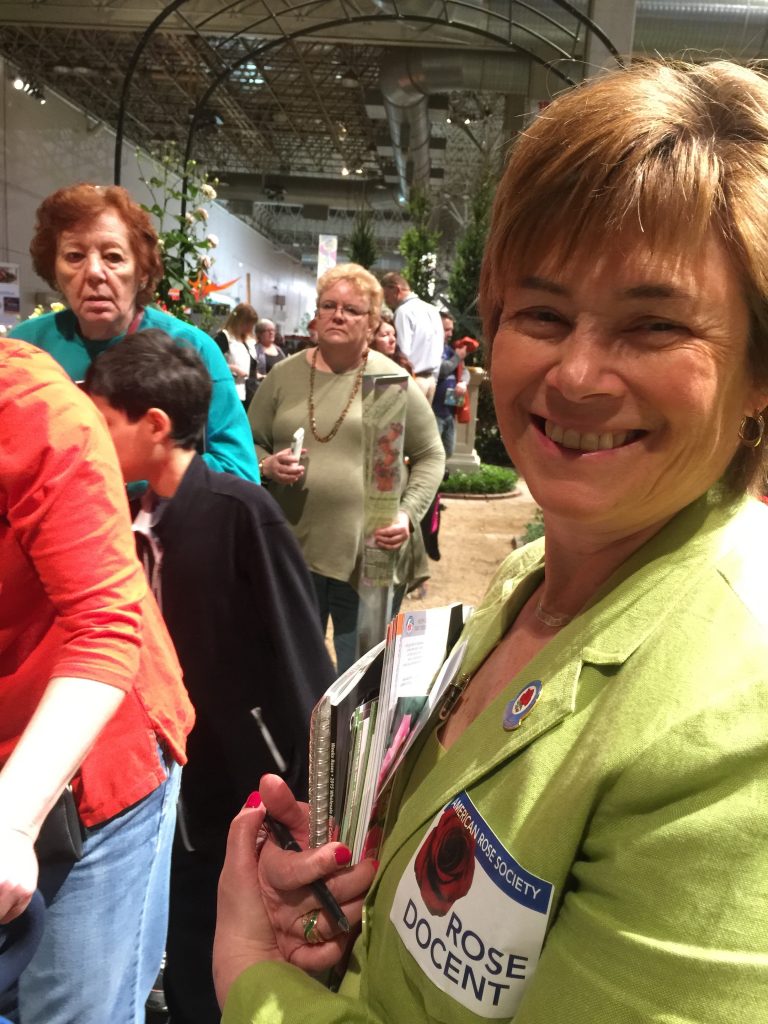 Rose Docents Have Come As Far As From WI!
Frank supported each volunteer that would come to assist the docents that worked at our table. Everything that Frank is about is what makes growing roses all about a sense of belonging to a community. If you are a member of the American Rose Society because of Frank or want to belong please send me or Frank a message or send him a friend request because over the last four years he has signed up no less than a 1000 names for membership, you see because he loves people even more than he loves roses. Frank DeVries is the most self-less caring person I have ever met and has given more of himself to promote and educate people working beside me signing up and educating people about roses since 2014 than anyone else I know. Thank-you Frank.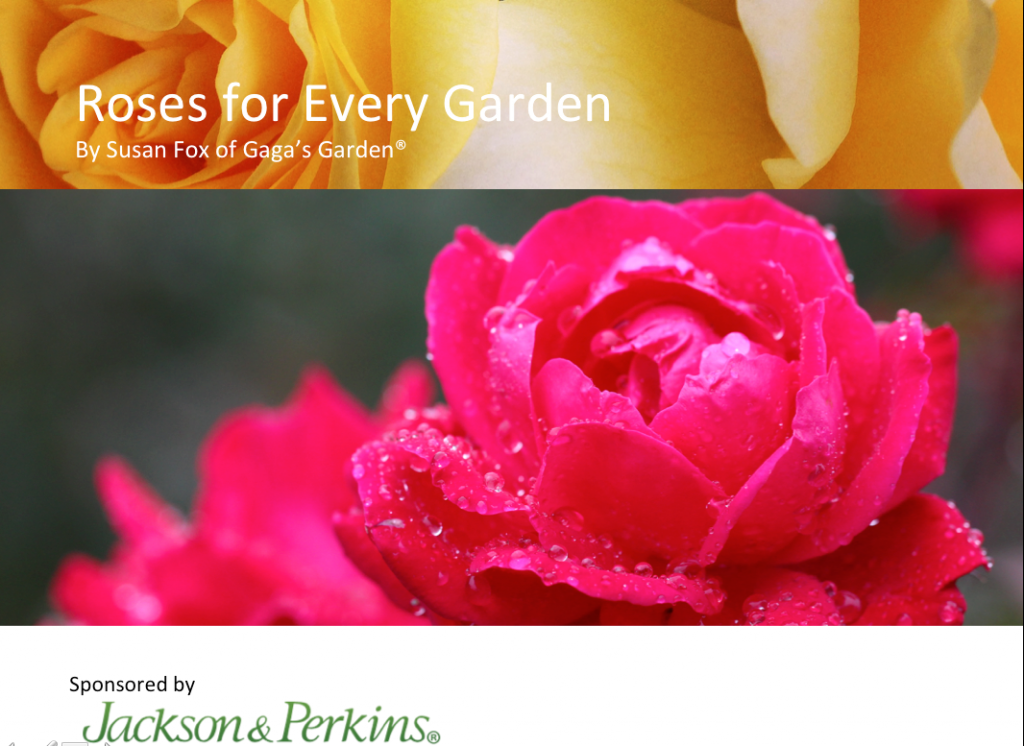 Roses For Every Garden
My 'Roses For Every Garden' presentation was Thursday, at March 21, 10:45 A.M. The conference room was almost full and we had a great group. We talked about roses that are best suited to your USDA plant hardiness zone and by determining what your goals are to plan for success. Points we covered are benefits of membership in the American Rose Society and using the Handbook For Selecting Roses and how beneficial the rating system is before purchasing your roses can be. With an exciting new five-day format and a jam-packed schedule of things to do, see, and learn; we interpret the unique role flowers, plants, and gardens play in our rose gardens as companion plants. During the show, "FLOWERTALES: we visited and took pictures of many plants for you to enjoy and add to your garden. We want to hear from YOU!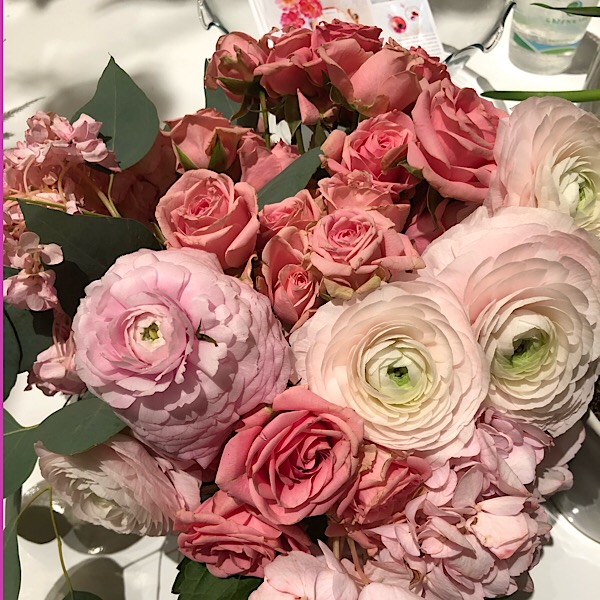 Full House of Attendees!
We explored with attendees in an interactive and highly visual presentation what visitors want to achieve in their gardens with roses. Today, there are so many types of roses to choose from that suit all lifestyles. We explored the exciting, easy care varieties of roses, suitable for busy lives that include environmentally friendly and minimal care plants. Remarkably, many gardeners perceive roses as difficult to grow and are hesitant about adding roses to their garden landscapes. We dispelled that myth through education.
Tweet Your Story | Comments | Questions
"So many individuals have told me they want to add roses to their landscape but are hesitant due to lack of knowledge. Volunteers like American Rose Society Frank Devries are all about educating folks it's easy to grow roses." ~ Susan Fox
Follow Us Here:
Use our hashtags and we'll share your posts.