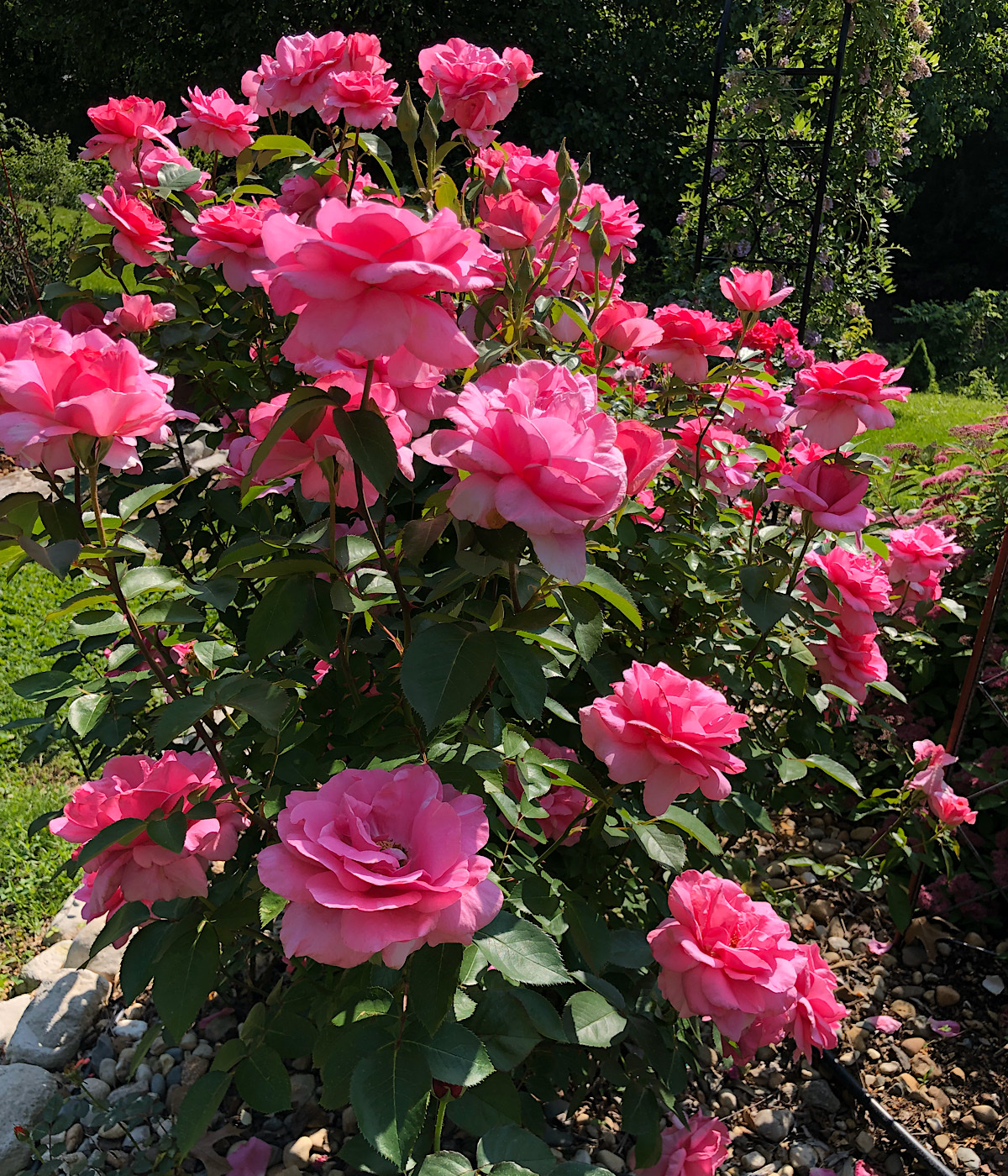 Rose shopping time! January is a good time to start ordering your roses from the spring rose catalogs online or that you receive in the mail. In CA, you can see below that the Santa Clarita Valley Rose Society started pruning their roses the week of December 30th already! Remember when you order from the online rose sellers they will ship your roses based on your USDA plant hardiness zone. You can look up your plant hardiness zone at www.plantmaps.com. Enter your zip code and the chart assists you in determining the safest date to plant your roses after the last 'hard frost.'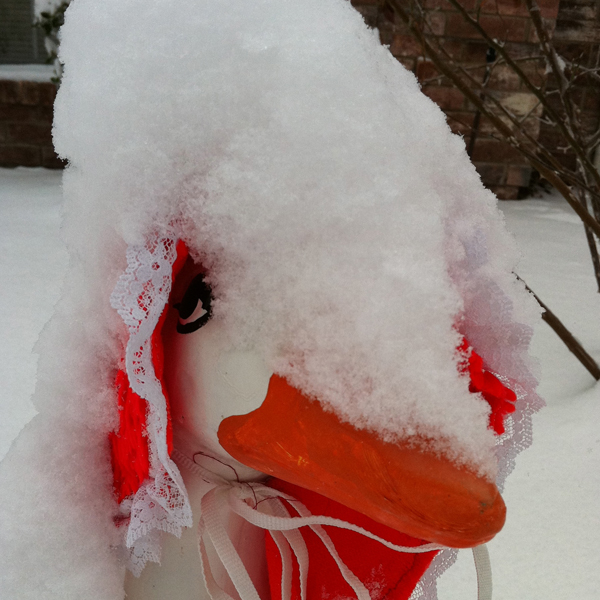 The Plan
My plan has changed over time. There are new and better roses on the market each year. Many new roses are sustainable, easy care, disease resistant, and most important to many of us winter hardy without much fuss. Some are introducing new exciting and blended colors. Through attrition I've replaced roses lost over the winter with new & better roses each year until I have an entirely sustainable rose garden. What I am most excited about being in Illinois zone 6a-b is winter hardiness and disease resistance because roses are a big investment of your love, time & money.
'Earth Song' in Gaga's Garden' by Susan Fox
What Makes The Perfect Rose?
Minimal Care
Disease resistance
Healthy beautiful foliage
Fragrance
Winter hardy
Color – no fade
'Savannah'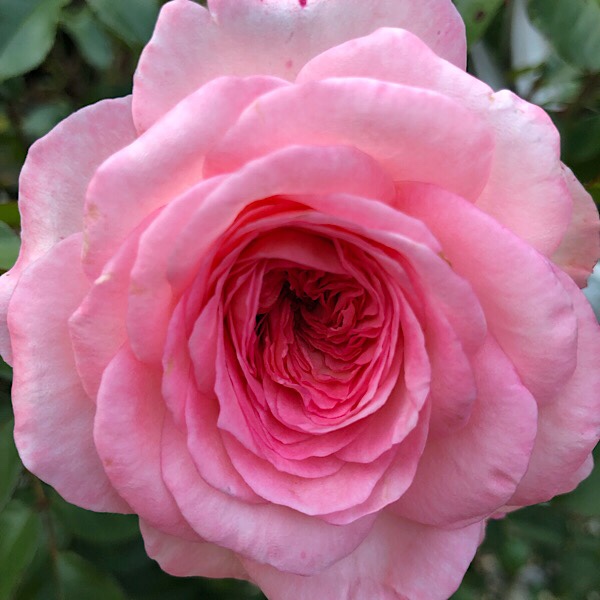 A very hardy and disease-resistant, salmon, hybrid tea rose with extraordinary fragrance. This compact bush produces numerous, single, very double blooms. Foliage is abundant and dark green. Bred by Kordes Roses it?s the winner of the Biltmore Rose Trials
'Oso Easy Double Red'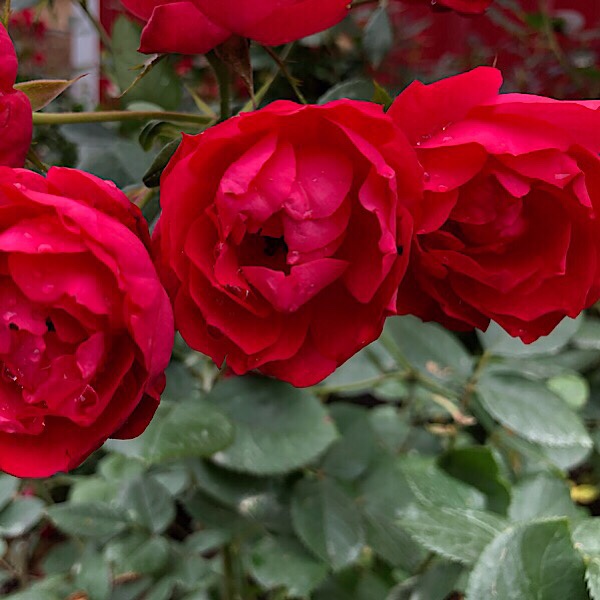 'OSO EASY DOUBLE RED'
Highly disease resistant. Floriferous, easy-growing, and with an abundance of bright red, doubled blooms, Oso Easy Double Red? is a favorite among growers and gardeners alike. This seedling from Double Knock Out? maintains a nice rounded habit and has excellent disease resistance. Bred by Meilland Roses it?s a winner in ever way, available by Proven Winners! See my video on Gaga?s Garden Facebook Page at this link:
'Earth Song'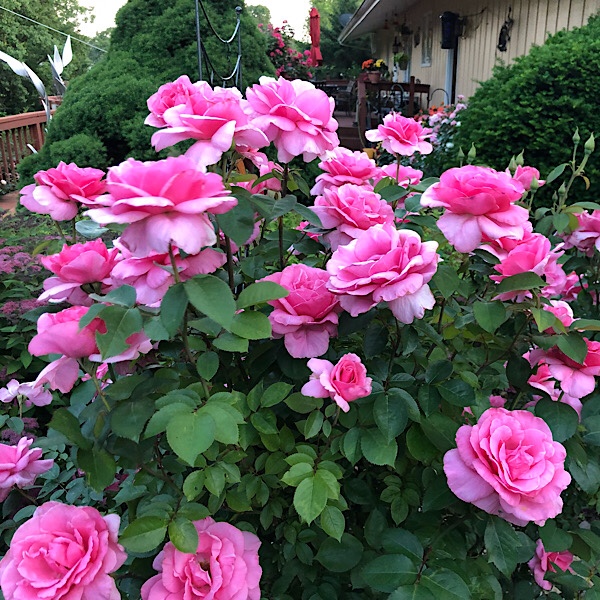 Earth Song Grandiflora (Buck, 1975). A gorgeous rose with cupped deep pink blossoms and leathery green foliage. Dr Buck bred roses to withstand the extremes of Iowa's frigid winters and broiling summers. Earth Song is a reliable performer in any garden, reaching a height of 6 feet and blooming all summer. You will love this rose.
'Frida Kahlo'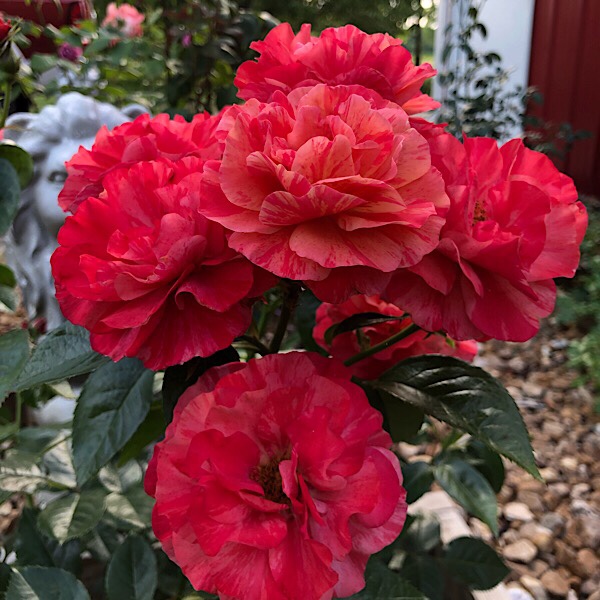 "I paint flowers so they will not die" Frida Kahlo
Frida Kahlo once said "I paint flowers so they will not die." Like the roses she immortalized Frida Kahlo is a lively and colorful reminder of her enduring spirit. The scarlet red and gold striped flowers of ?Frida Kahlo? are one of a kind in the rose world.
The ?Frida Kahlo? rose bred by Christian Bedard is a swirl of colors that intensifies as the flowers age, adding a red blush as the final touch. Like any painting needs a good stand, the flowers are set in small clusters on a healthy disease resistant plant with clean glossy leaves. This rose is a magnificent plant.
'Easy Spirit'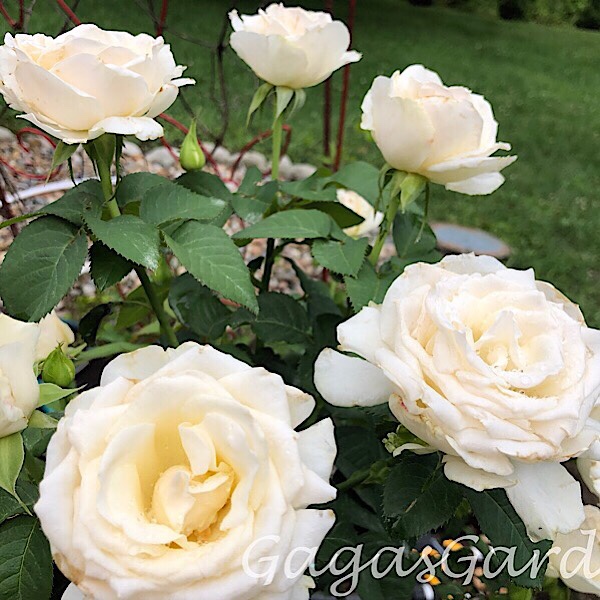 Easy Spirit™ Classy white large flowers with a cream base. The upright compact plant with clean glossy green foliage is the ideal backdrop to the non-burning & long-lasting cream flowers. Very disease resistant and long lasting with a quick bloom repeat cycle. Whether you?ve liked white roses in the past you can?t help but love this ever-blooming fragrant beauty as it lights up every garden with its continuous blooming.
'Cape Diamond'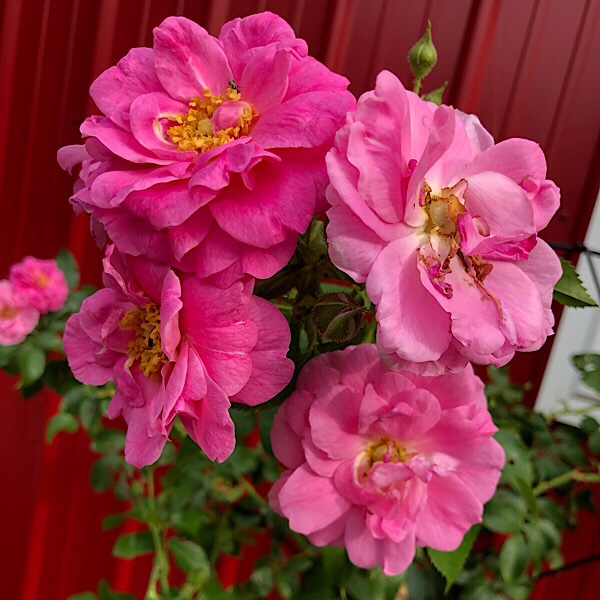 Old-fashioned pure-pink flowers exude a sweet spicy perfume. Lots of rugosa-like grey-green foliage provides the perfect contrast for this showy bloomer. The vigorous plant can be grown as a large spreading shrub or eventually trained as a climber. Bred in Canada & proven perfectly adapted for harsh winter. One of the most disease resistant roses in the rose world period. Sustainable to zone 3 (Canada), fragrant, winter hardy, the perfect rose.
'Top Gun'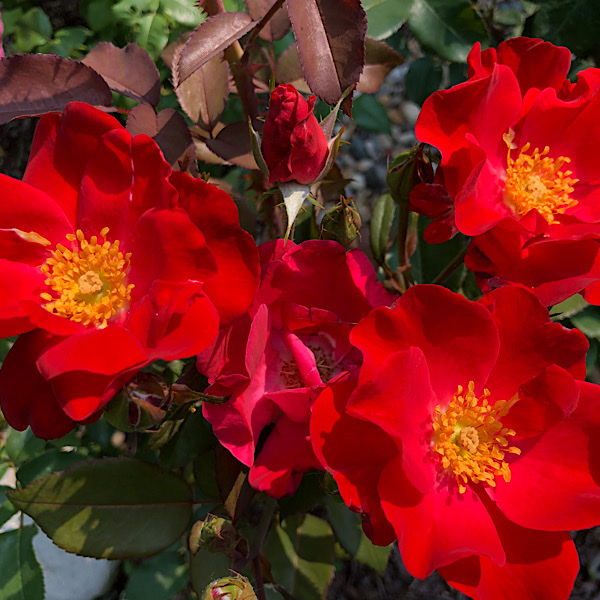 The Best of the Best. 'Top Gun' has proven RESISTANCE' to major rose diseases. Just this fact alone makes this rose a good for the landscape. With the added resistance to Rose Rosette Disease, it's truly the Best of the Best. In multiple years of trials throughout the Eastern United States, Top Gun came out standing proud untouched by Rose Rosette where most other varieties showed symptoms of infection. The top-ranked variety is also a high performer when it comes to bloom production. The rounded bushy well-behaved plant produces vigorous stems ending with clusters of long-lasting dark red flowers.
'Francis Meilland'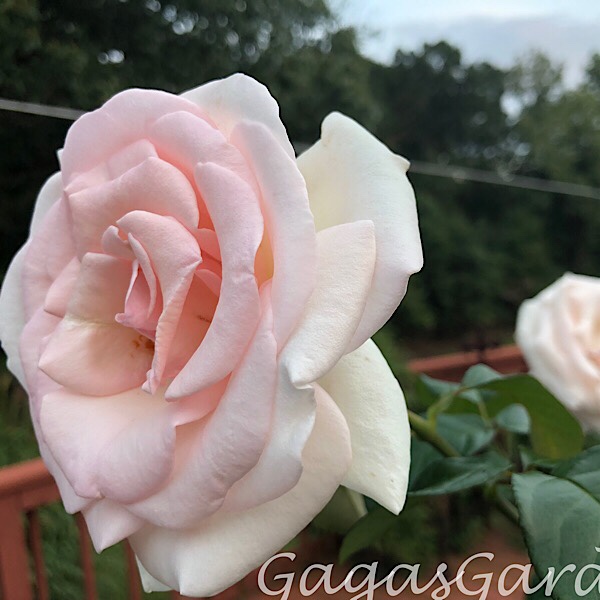 'Francis Meilland' won the Biltmore Rose Trials ?Best Hybrid Tea in 2015. Description. 'Francis Meilland' is a tall upright Hybrid tea rose, 5 to 7 ft (150-210 cm) in height with a 2 to 3 ft (60-91 cm) spread. … The rose has a strong, citrus fragrance, and can bloom in flushes from spring through fall. 'Francis Meilland' is a disease resistant plant with dark, semi-glossy green foliage.
'Miracle On The Hudson'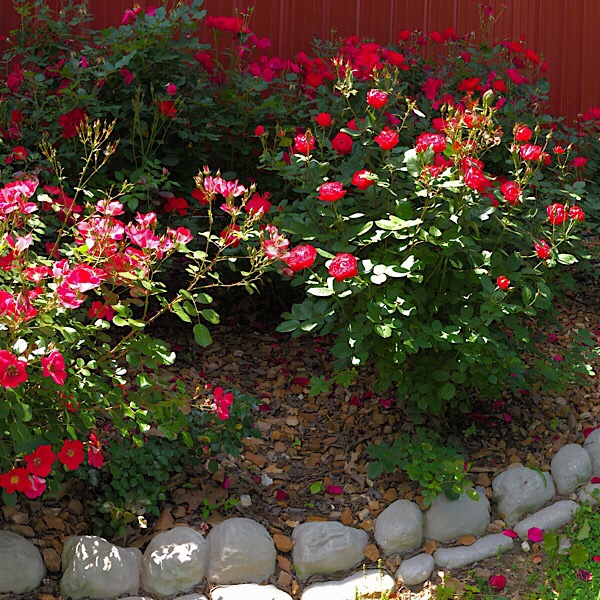 Winner of 'Best of Show' of the 2014 Biltmore Rose Trials, named for the famed flight rescued by Captain Sully Sullenberger on the Hudson River; this rose was bred by Robert Neal Rippetoe. It swept the 2014 Biltmore Rose Trials also winning ?Best Shrub?, & ?Best Oversll? category. It?s a wonderful landscape rose. Showy & floriferous you will love it!
'Easy On The Eyes'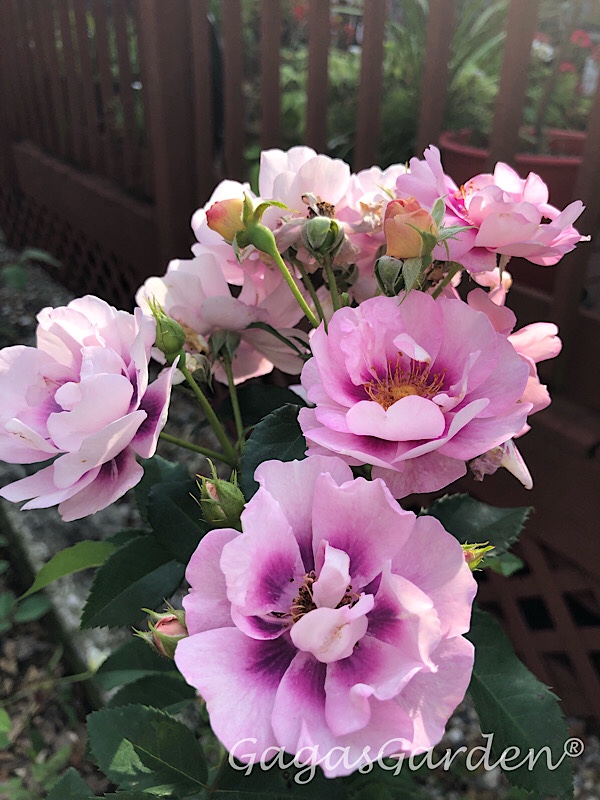 Easy on the Eyes ™ … Hulthemia shrub Rose new entry in the "Easy to Love" collection from Weeks Roses, Easy on the Eyes features blossoms of medium pink with a purple heart and cream reverse that fade to lavender with a deep smoky purple eye. This rose is divine.