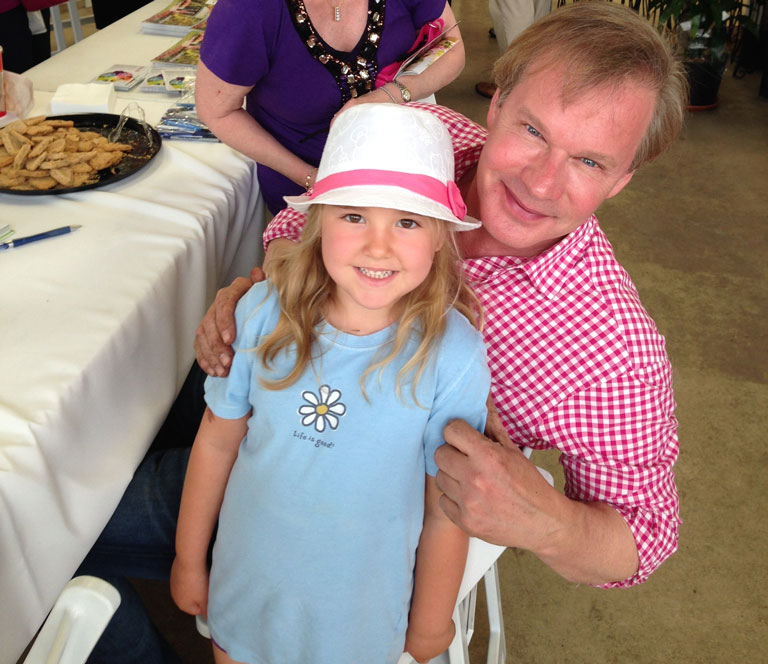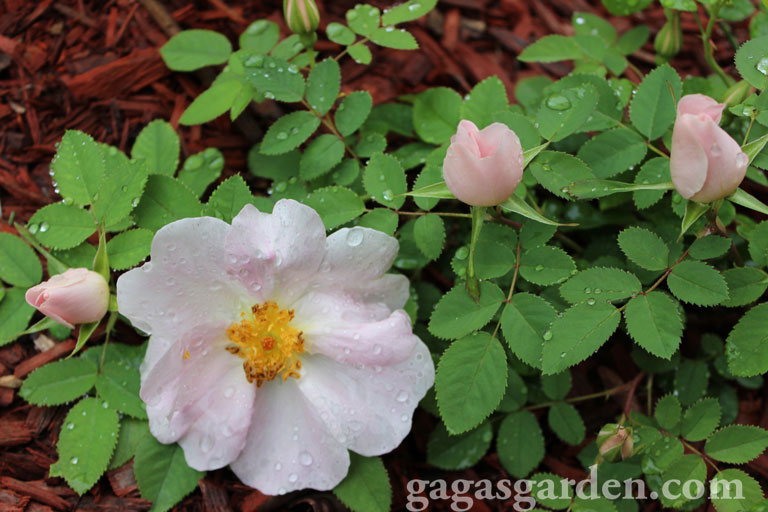 Heaven "scent" 'Nevada' is blooming. When the wind whispers through its softer than angels' wings petals, one has the allusion that butterflies are fluttering all about. Its a magic rose flower bush. Simply breathtaking. The cool spring continues in Central Illinois. This coolness allows flowers to last and bloom stages to overlap.
Day lilies are blooming before peonies while tulips are still in bloom.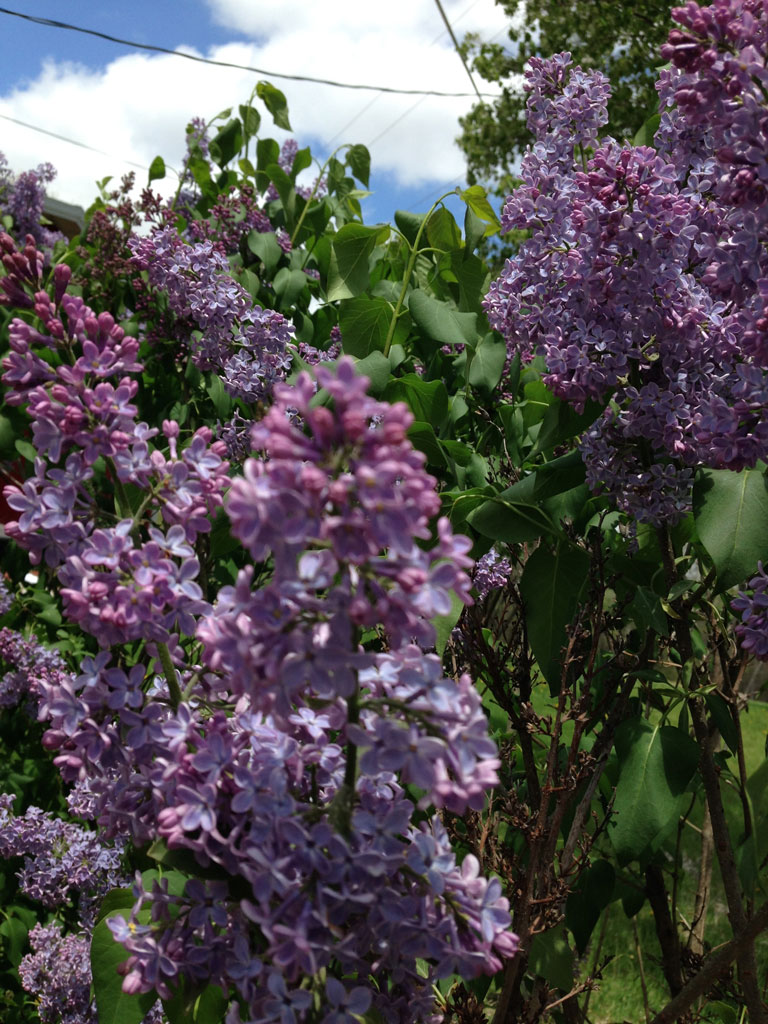 The lilacs were an intense shade of purple instead of soft lilac. The Mandeville and Lantana that over-wintered in the heated garage looked like they were goners are coming back to life. The wonder of this unusual spring after the 3rd coldest winter on record is worthy of a pictorial record.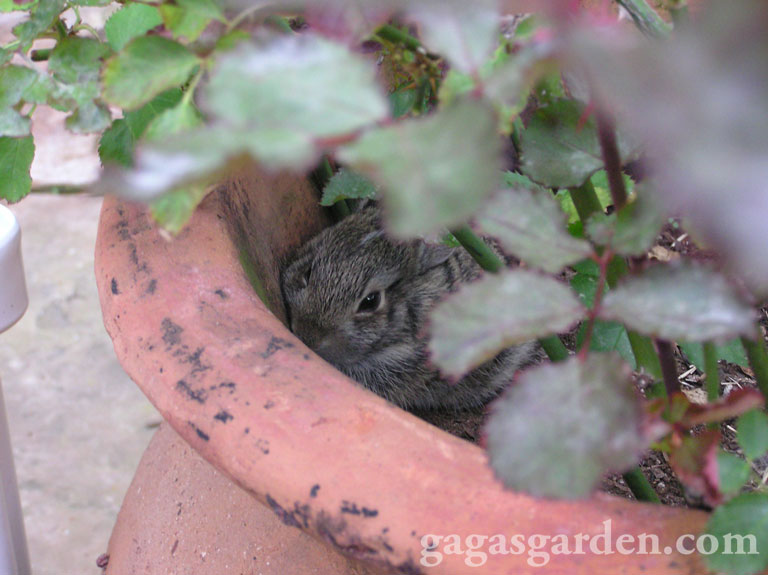 Baby birds are being born in my ferns and rabbits are not afraid of me at all. They continue to run over my rabbit scram and have babies in my flowerpots of miniature roses.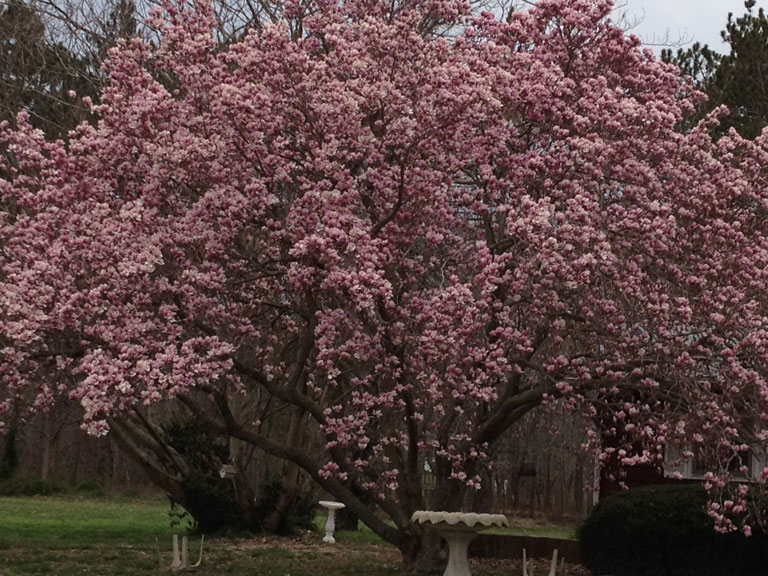 Next week I most fortunate to have been invited along with a group of very talented garden writers (listed below) to HGTV Celebrity P. Allen Smith Moss Mountain Farm, which "is designed around the concept of the garden home, a place where the garden and home are interwoven. The grounds are laid out much like a house with different garden rooms. P. Allen began with the terrace gardens behind the house, the heirloom apple orchard and Daffodil Hill. Since 2008 he's added a one acre vegetable garden, stone fruit orchard and rose garden." If you have a chance to visit P. Allen Smith's Garden Home you should go. If you want to visit the best Web site on gardening and product providers visit the folks I have listed on my Listly List and this is an interactive List. When you visit and you like their site vote them up.
Let me tell you a story. I used to work for a CEO of a company that believed in education for his employees. He spent what I think most people would consider a vast fortune sending employees to educational conferences. He believes education is key to success in every area of life and he lives by this. One day when one of his highly paid executives returned from a conference and he didn't receive a single bit of information from them he said and I quote. "The only thing I ever get in return from my investment is what they had to eat or complaints about the lodging." Why am I telling you this? What is the segue? Next week I feel an obligation to learn as much as possible and bring back lots of information and pictures so you can feel like you are there.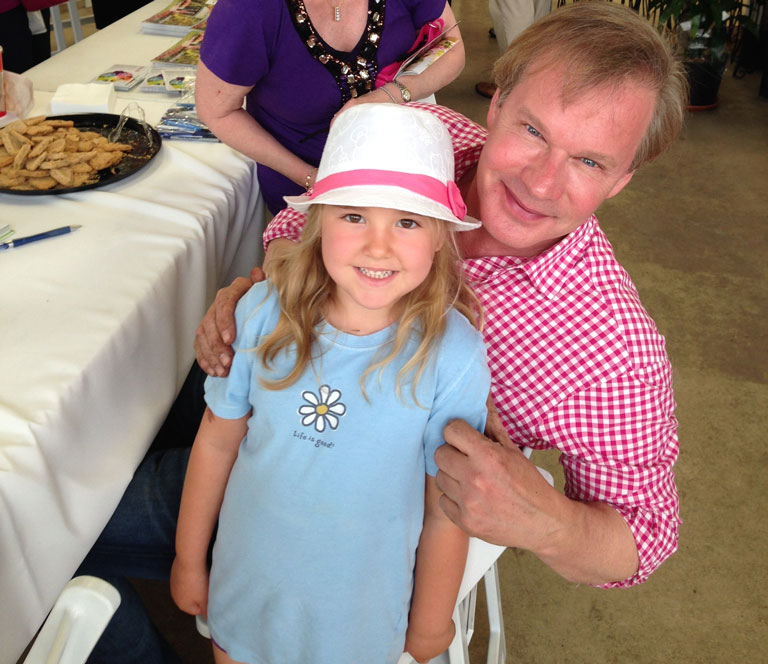 Over Easter I was in Texas. While in the Plano Callaway's I saw that P. Allen would be in their Hurst location on Saturday. So my granddaughter and I drove to Hurst and listened to P. Allen Smith at a Proven Winners talk. He had so much information and is such an entertaining speaker. I learned so much and if you haven't watched the little clip you should because Ella sat through his entire presentation and she has some very funny comments about our time at the event.
Let me set the record straight: I didn't lie to her as she says I just kept saying it would be over soon. And she did sit through the entire demo. I think she was the only 5 year old there and it was a full house! Thank-you P. Allen for being so charming to her and having a picture taken with her.
[listly id="FYJ" layout="full"]