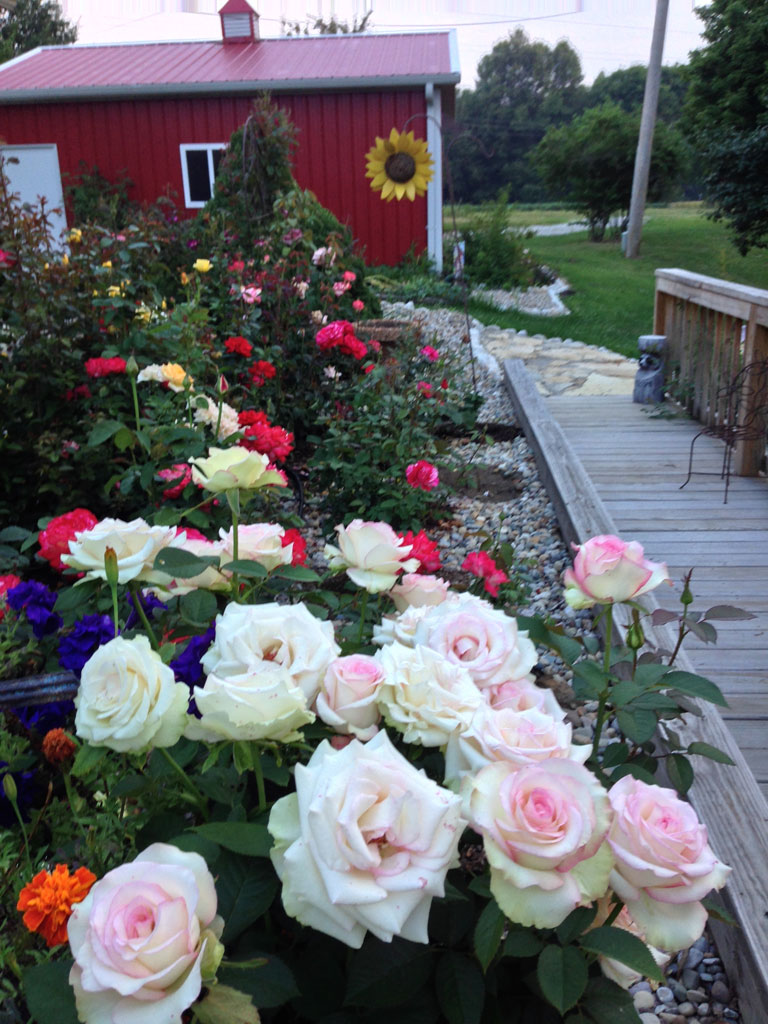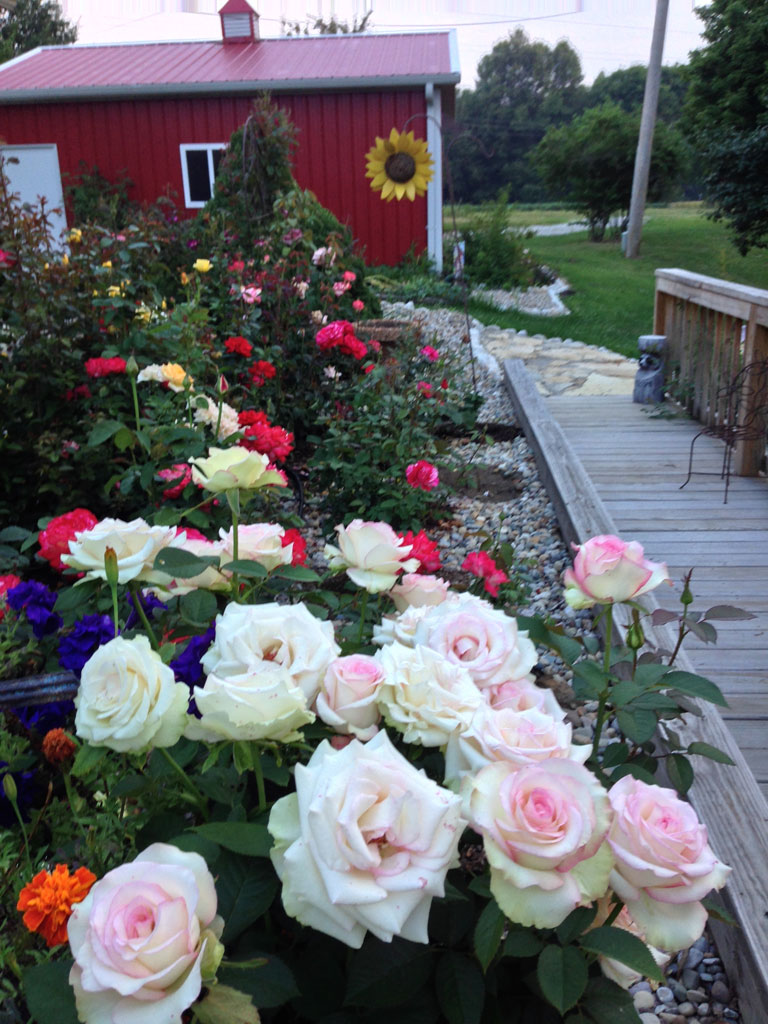 Memory lane is strewn with magnificent roses in central Illinois this summer.
Dew glistening on petals of roses appears as ice crystals when lit by the first rays of dawn.
Illinois crops and vegetable gardens are bountiful with enough rain to sustain the corn and soybeans until harvest. Every day reminds me of why I love Illinois summers.
The stages of adding Illinois rose gardens continue. Last fall we planted Dr. David Zlezak's test roses and Proven Winners winter hardy Oso Easy® Series of Roses. The fall of 2013 is the first time we've ever planted roses in the fall.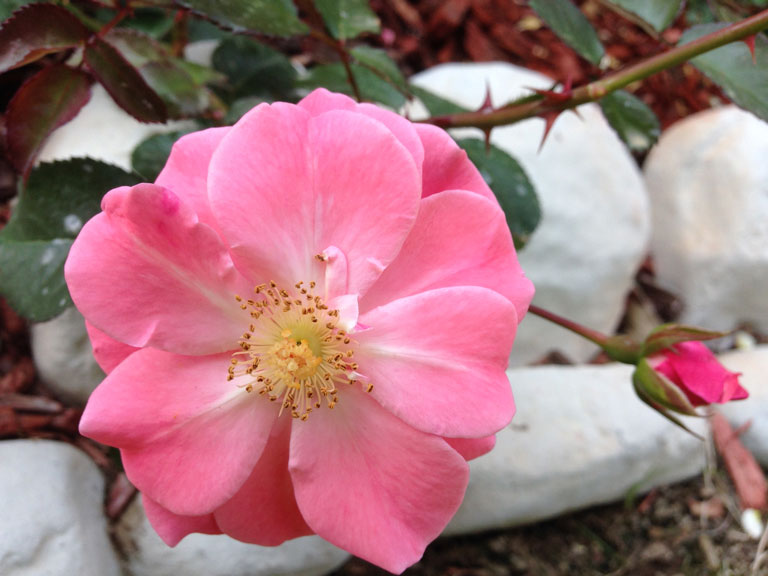 Last winter then went on to be the 3rd coldest winter in Illinois recorded history. The roses that survived can truly be considered winter hardy. This year has been one of the most beautiful years I've seen for the rose garden bloom cycles. I've chosen some beautiful pictures to share with you.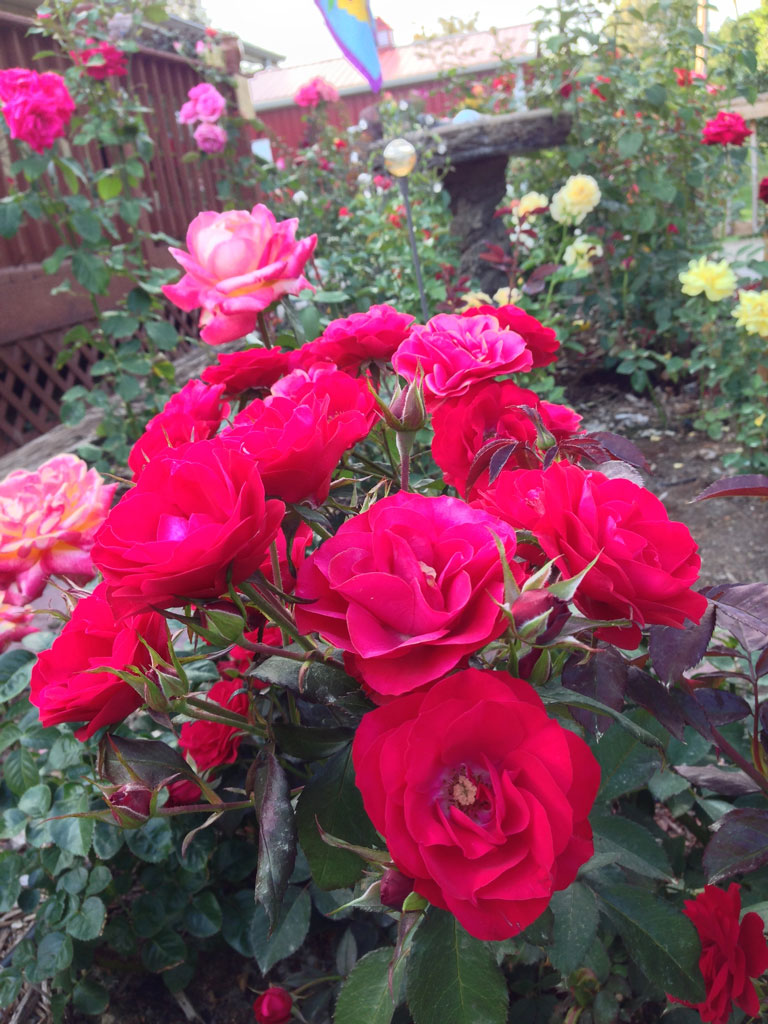 Starting over is always a challenge. Yet who could imagine starting first with the floribunda rose garden in 2011 we could have come this far with the stages of the rose gardens. Here are the gardens that we have added since grandfathering our Texas Rose Garden of over 200 roses in 2011 and moving back to Illinois.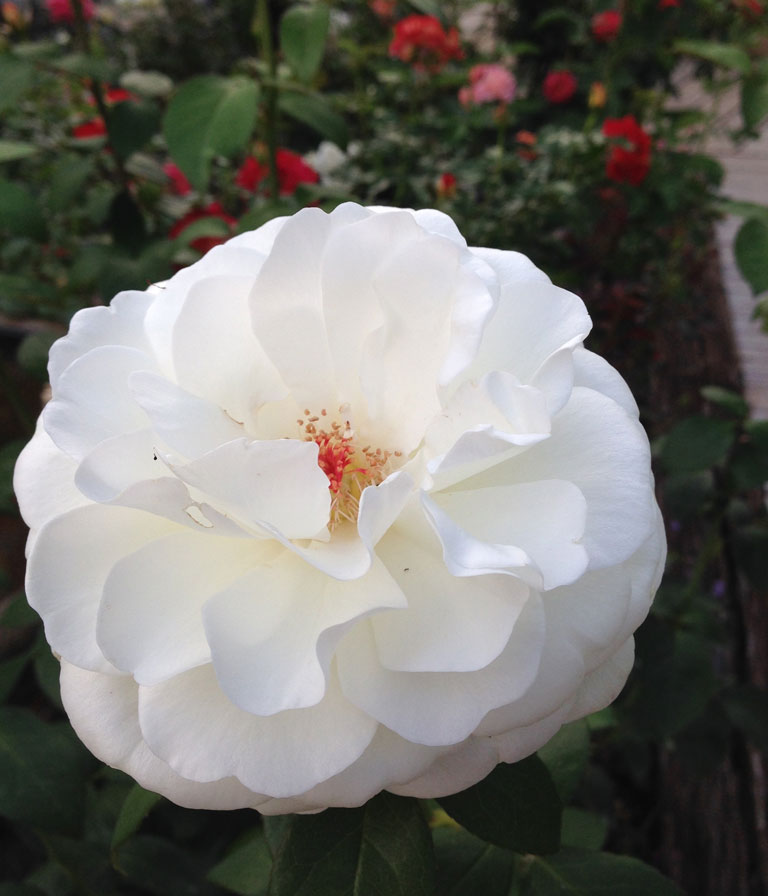 Floribunda Rose Garden Spring 2012
Elevated Hybrid Tea Garden Spring 2013
Vegetable Garden Summer 2013
Walkway Grandiflora, HT Summer 2013
Dr. Zlezak 'Oso Happy' Rose Garden Fall 2013
Dr. David Zlezak sent ageratum that he has been breeding for over a decade and I planted them as companion plantings around the rose garden. I thought you would especially enjoy seeing it next to 'Europeana'.
My family is coming to visit from Texas with all four kids, their black Labrador and two cats. Watch for pictures of boating action. I plan on teaching the kids how to deadhead roses. All righty then I have a plan for keeping them out of trouble.