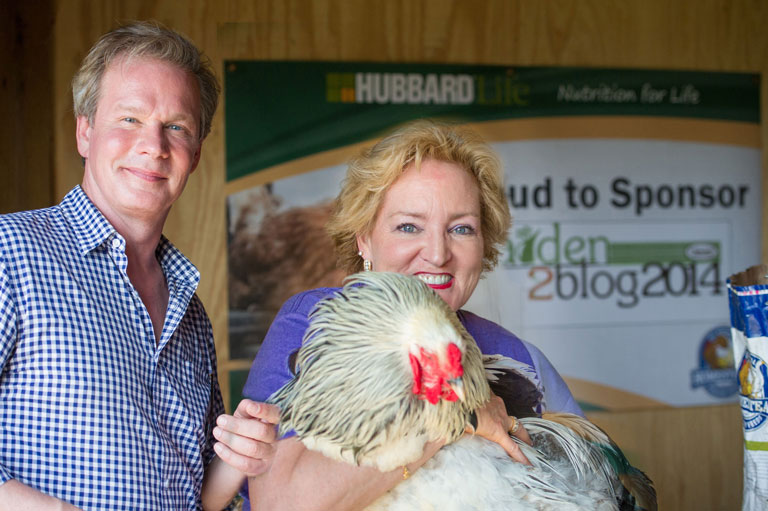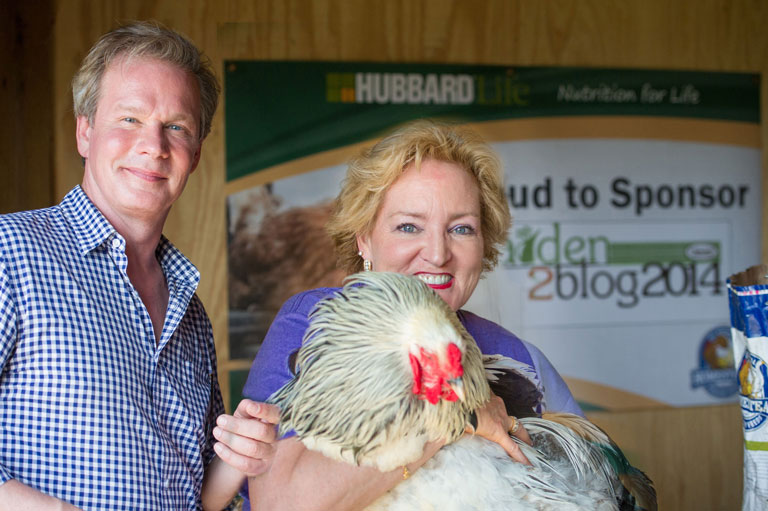 Do plants give life to people or do people give life to plants? It's the age old chicken or the egg causality dilemma, "Which came first, the chicken or the egg?" At The Independent Garden Show last week in Chicago, August 19-21, I had reason to ponder this theory. When I post pictures of the people behind the plant scene y'all say, "What's with all the people?! We want to see plants and roses! Show us what new plants are there!" OK. Then when I post the newest plants inevitably y'all say "Who was there?!" Here is my theory: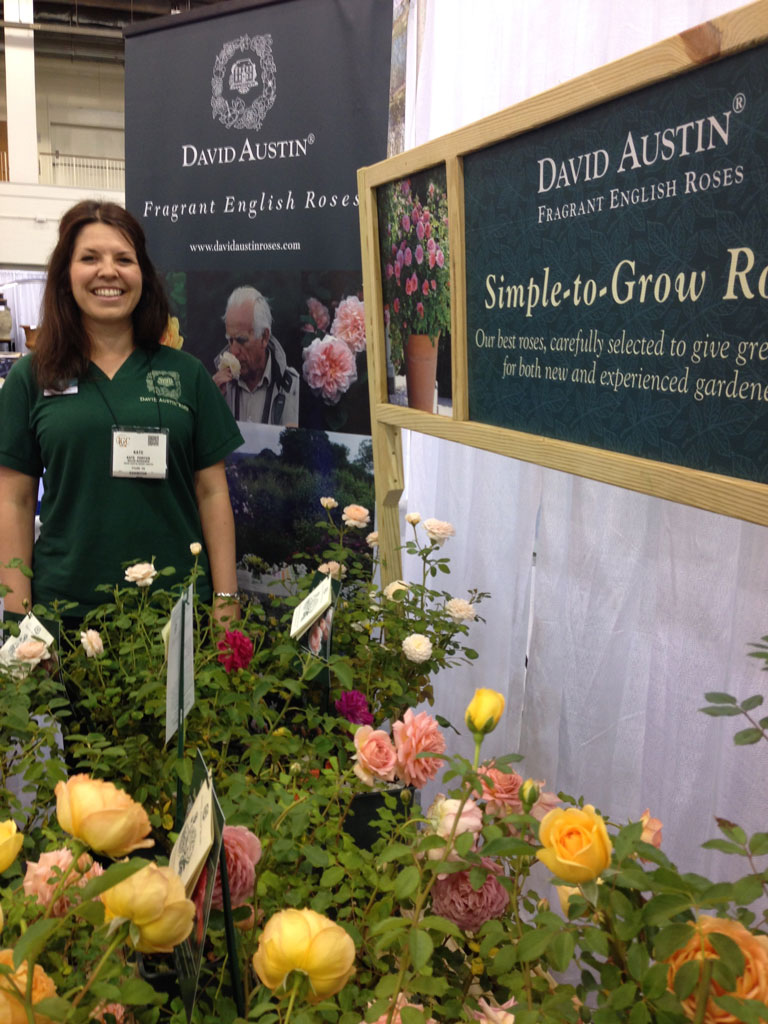 People give life to plants
The Independent Garden Show Jeff and Cheryl Morey, Show Owners and their Management Team know and apply this theory quite well and brought us a world class event in the most idyllic setting along the beautiful shores of Lake Michigan at Navy Pier, captivating the gardening world with new and exciting things we want to see, offering information we are eager to learn, while entertaining us and engaging the larger audience via multi-channels of social media.
Jeff kicked off the show by interviewing key note speaker Martha Stewart in a comfortable morning talk show setting where Martha was at ease sharing pictures of her garden and tips to a standing room only crowd.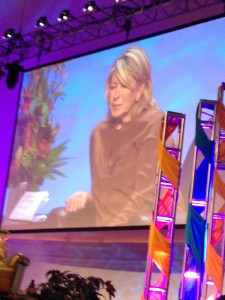 Here are 3 takeaways from Jeff Morey's talk with Martha Stewart:
Folks want plant variety that only an Independent Garden Center offers
Smaller plants are a much better value for today's gardener and for the financially strapped shopper her advice is "they'll grow."
She knows time is also of short supply so easy care plants are essential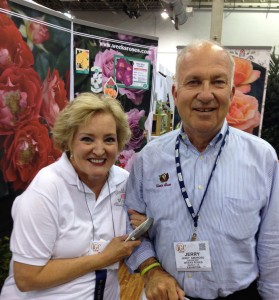 Here are the key people behind the scenes that give life to the plants that you love: Weeks Roses was there with Karen Kemp-Docksteader and her sales team including NE Sales, Jerry Amororso who I coined, Mr. Rose himself. They were debuting their 2015 rose collection including famous Downton Abbey's 'Anna's Promise'.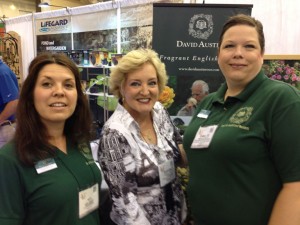 Kate Porter, commercial & projects manager for David Austin Roses had flown over from the UK and Shellie Reese from the Tyler, Texas office was there as they showed the David Austin beautiful new collection of roses. The David Austin Team was constantly busy with new orders. Their "Simple-to-Grow Roses" Campaign and demand of English roses is growing in the US and I witnessed it in action while I was at their exhibit.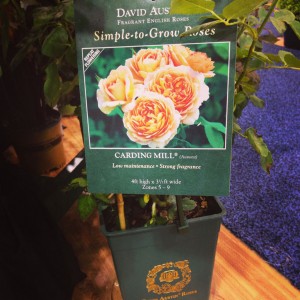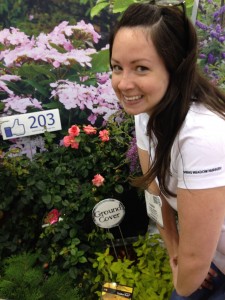 The Proven Winner's Team was there with so many beautiful plants. Of course I saw that doll Shannon Springer who was at P. Allen Smith's Garden 2 Blog 2014 event with me. And I can't forget 'John Vodka', (Josh) and wonderful Jeanine Standard! These folks are all the people that bring us the plants that we love. Tony Abruscato, owner of The Chicago Flower & Garden Show, Greenmark PR and The Seedkeepers Thank-you one and all!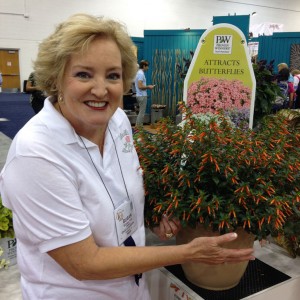 Tony Abruscato, owner of The Chicago Flower & Garden Show as we put our heads together already talking about the show in March! There were so many wonderful people there that are behind the scenes that make the plants that you love come alive everyday. Look for the album that I will post to Facebook with more plant pictures.