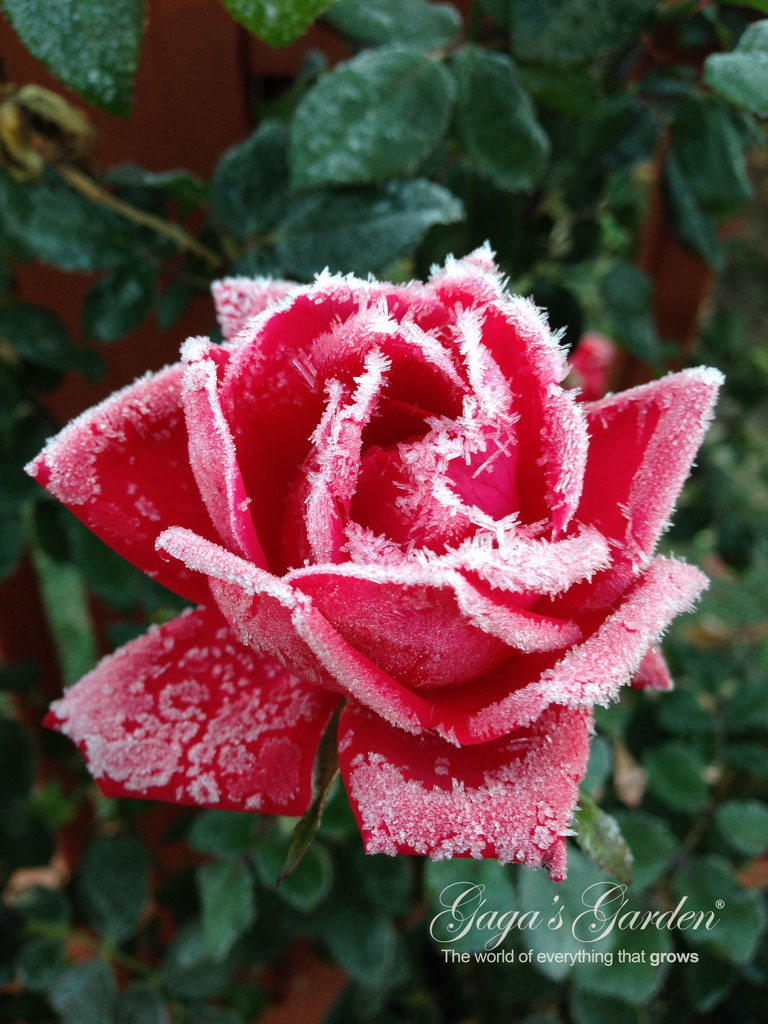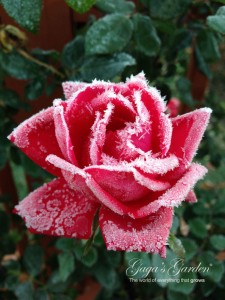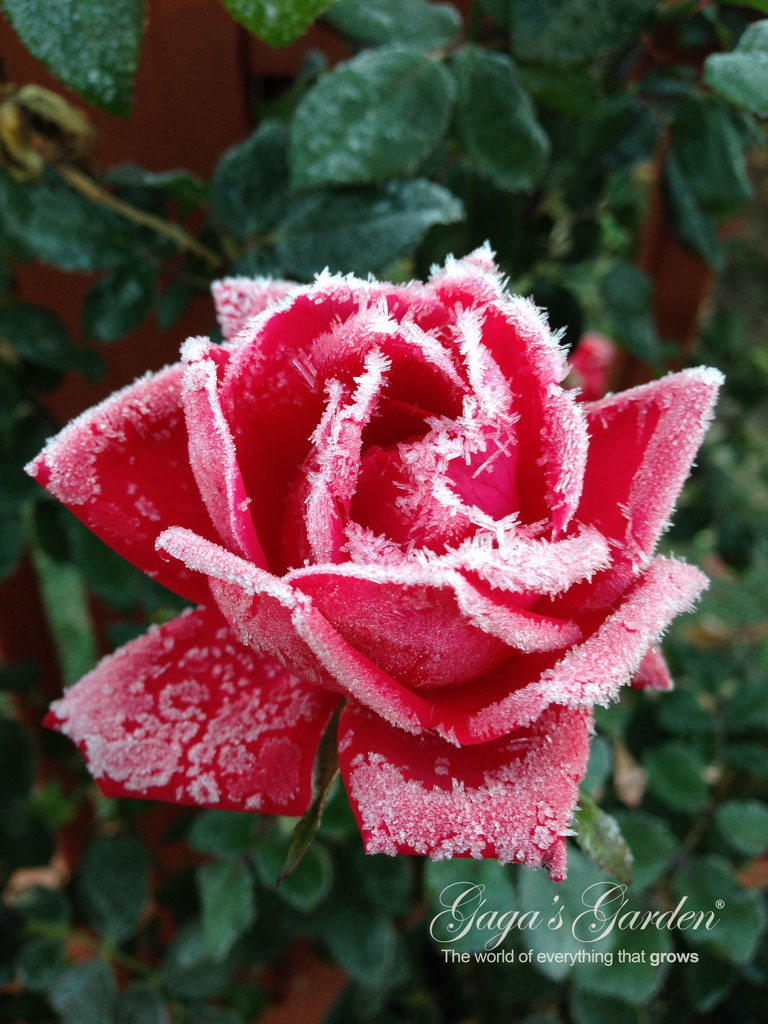 This is a glimpse at the simplicity of managing life's expectations. The family was all sitting around visiting. I said "I'm writing a Thanksgiving post about what I'm thankful for." Out-of-the-blue, Big Daddy announces, "I'm thankful I haven't had my first heart attack." You can imagine he's a pretty happy guy most of the time. Motivational Speaker to presidents,
Firewalker Tony Robbins
says essentially if you aren't happy everyday maybe the expectations you've set for yourself and others may be unrealistic.  It makes sense.  I guess "Big Daddy" has a fairly manageable level of expectations. Tony says "every day that he learns something new is a good day." Since I learn something new every day
and
I am glad Big Daddy has not had his
first and 
especially his
last
heart attack I am on track to have a Tony Robbins kind of life without having to pay a bazillion dollars to walk on hot coals with Tony and
Oprah
, who also happens to be a big fan of Tony's. Another fan of Tony's is marketing guru
Chris Brogan.
 Knowing these simple truths could save me a trip to the hospital like some of  the "fire-walkers," that have attended Tony's seminars and perhaps didn't have the right mind-set to walk on hot coals, or cool shoes. Pardon the double entendre, yes I meant for 'cool shoes' to have two meanings ;).  Another seminar attendee declared that his philosophy is "everyday above ground is a good day." You see, its all a matter of prospective. The Carousel at
Stonebriar Mall
, Frisco, Texas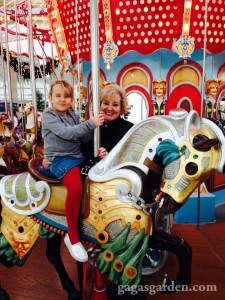 I'm Thankful for Moms, and Grandmothers and Dads and Grandfathers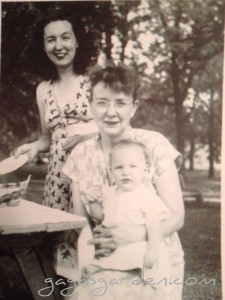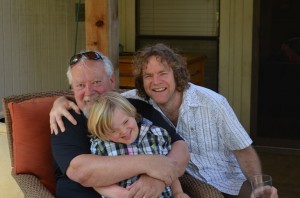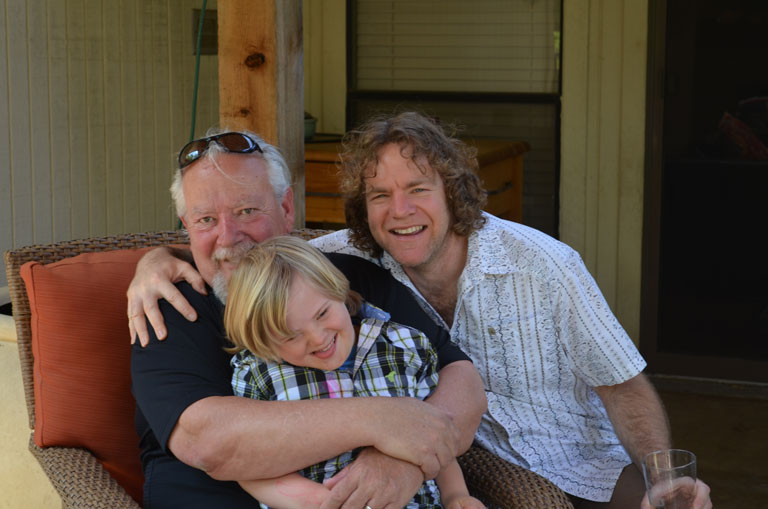 Here's why. My mom taught me the most wonderful things about the holidays, like starting early and cooking every kind of pie and filling the house with the most wonderful cooking smells imaginable. She taught me how to make corn bread in a cast iron skillet like her mother taught her and that the way to a man's heart really is through his stomach. This is probably why Big Daddy is concerned about having is first heart attack. Mom also taught me you can solve almost every kind of problem by getting in the kitchen and cooking something wonderful. Â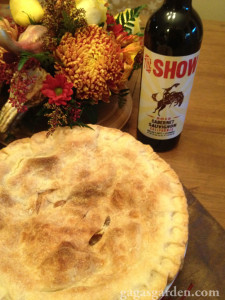 Apple pie is simply the most wonderful feel good food on the planet. I can resist almost any desert except warm apple pie. My sister-in-law actually traveled from Wisconsin to Texas just to have my homemade apple pie that's just like my mother used to make. The wine shown in the picture, The Show, is a Cabernet Sauvignon that the wine steward at Whole Foods Plano, said was one of their best selling Cabs. Looking at the cowboy on the label reminds me that this is not my first #ThanksgivingFeast rodeo. 🙂
Babies, children and their laughter
Children bring joy to our lives. This little guy, my grandson has
Down Syndrome.
He has taught me more about love than I ever thought was possible. He never sits still and is a cross between "Dennis the Menace and an Angel." When his sister was three his daddy said it was like living with a couple of racoons, that's how much mischief these two could get into!  When I asked him to just come to the garden for his picture I never thought he would sit still for his picture. He truly must be watching his sisters because I did not pose him this way! When he struck this pose I nearly fainted, lol!  That's what makes this picture in the rose garden next to 'Europeana' all the more special. He is my heart. Anyone that sees a child and a puppy together know what joy is.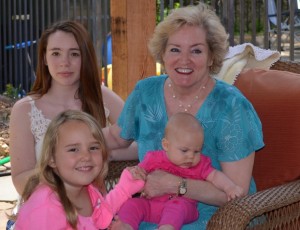 Roses
"Even a stone, and more easily a flower or a bird, could show you the way back to God, to the Source, to yourself. When you look at it or hold it & let it be without imposing a word of mental label on it, a sense of awe, of wonder, arises within you. Its essence silently communicates itself to you and reflects your own essence back to you." ~ Eckhart Tolle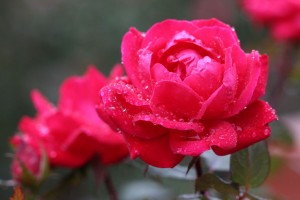 As Nick Kellet, Founder of Listly says "statistics prove people love lists." I've started an interactive list for you to add what you are thankful for including a link to a picture on the Web if available. You can also vote up and down those items listed by clicking arrows on the left up or down votes.
[listly id="Ba4″ layout="full"]
Happy Thanksgiving from my neighbor's pet turkeys George Washington and his brother Harry. I bet George and Harry are glad they are pet turkeys. 🙂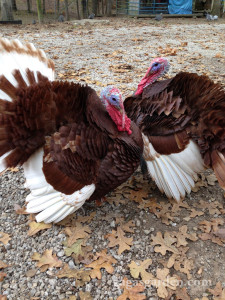 *This is an updated repost from 2013 add what you are thankful for or vote on the Listly List