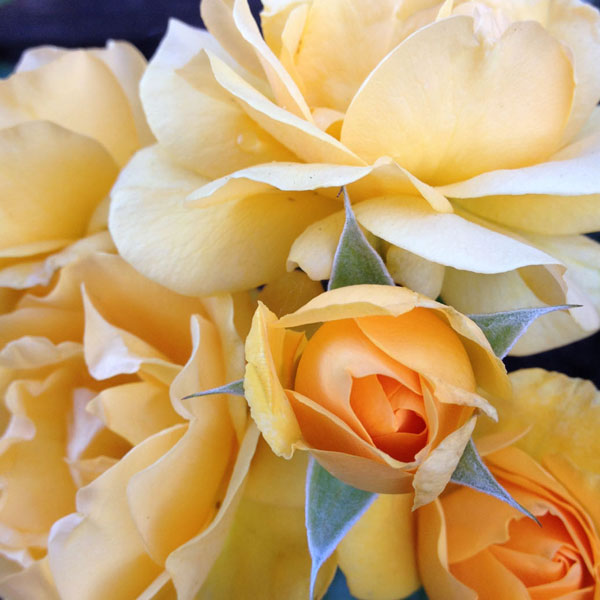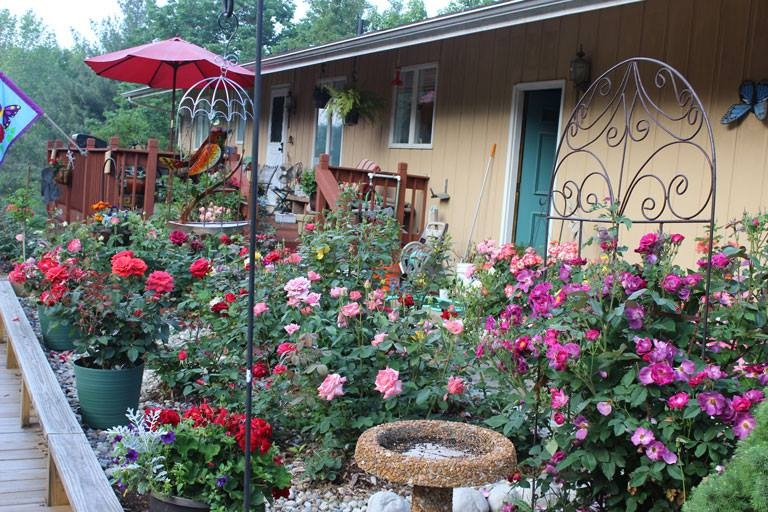 Key Ingredients : Weeks Roses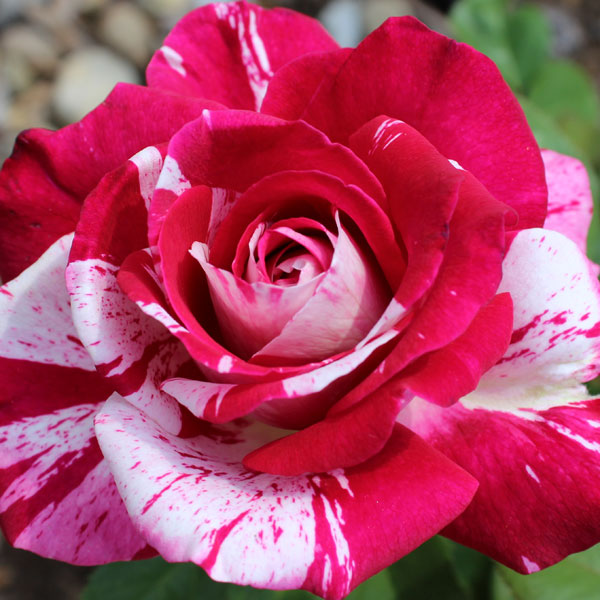 Ingredients:
Roses of your Choice I chose Weeks Roses for this Recipe or you can choose from Star Roses, David Austin Roses of which I have some of each kind in this garden.
Remaining ingredients:
Canadian Sphagnum Peat
Mills Magic Rose Mix Fertilizer*
Soak in Haven Brand Soil Conditioners
6-8 hours full sun
Water
Tools I used Corona Gardening Tools for this Recipe
Love
Optional Ingredients:
Wind chimes
Fountain
Decor
Champagne
Iced Tea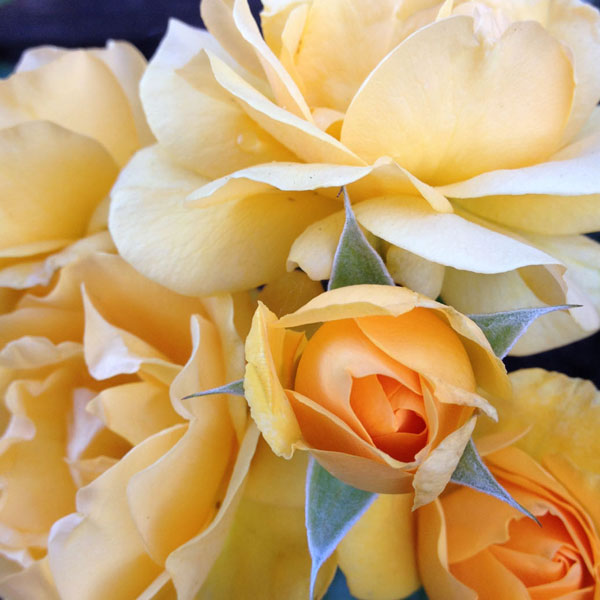 Preparation: Select a location with 6-8 hours full sun where you want to spend time that has a water source. Add elements for the pleasure and perception of your 5 senses, Sight; the roses and companion plants that attract pollinators. Hearing; wind chimes or a water fall type fountain for the relaxing sound of water Smell; fragrant roses and flowers, and add the beverage of your choice champagne, wine, iced tea, coffee. And we can add thermoception (temperature differences) by carefully choosing the location of a bench or swing in the shade or sun. Sound; wind chimes or a water fountain, Wind chimes, sound; the roses, sight; touch, textured companion plants like Mondo grass; smell, roses. Add your favorite beverage for taste, like champagne and hear the tinkling of the bubbles. Meditate, pray and stimulate the 6th sense plant these three roses according to instructions, add a fountain, decor, like wind chimes, a beautiful bench and companion plants and you've got your self a rose garden. Children and grown ups alike love my geese girls that I dress for holidays. The most important ingredient of all is Love. A garden is a gathering place for loved ones.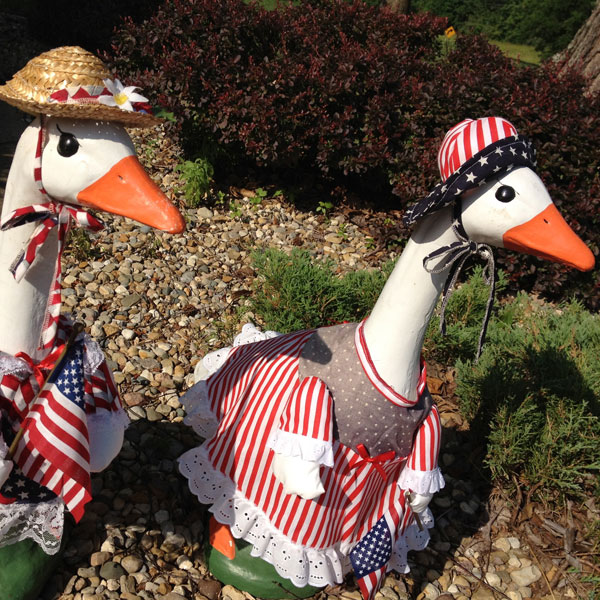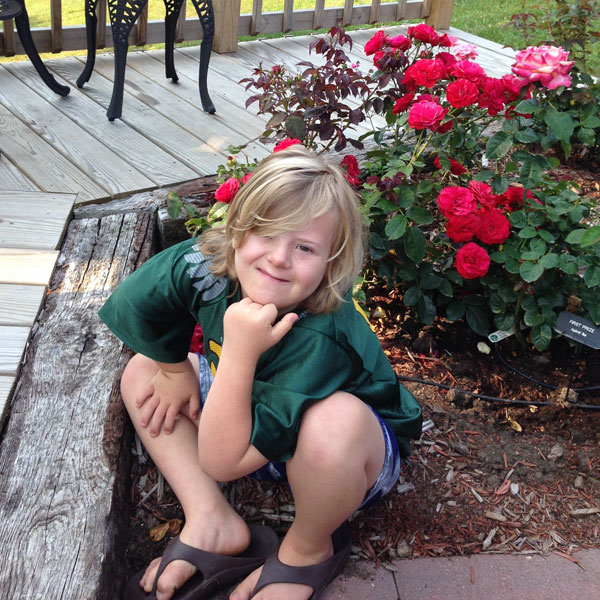 *Mills Magic Rose Mix is the perfect blend of organic soil amendments that I personally used to buy separately in 40-50 pound bags at the feed store, transport home and mix in a huge wheelbarrow and separate in 5-gallon pails. Now I just use this product exclusively. So if there is a secret to rose success this is it.