Jubilance was the mood the week of the Independent Garden Show in Chicago at Navy Pier. Folks were positive and upbeat. Lake Michigan, My Inland Sea, brought a very real sense of a 'sea change' wafting in the air to the beautiful shores of Chicago. There's a pulse to a trade event. The feeling is as palpable as a heart beat. Perhaps it's the Lake Effect, however I say the sense of fortunes about to change was reflected in the attitudes of the folks and businesses that bring life to your gardens and stores.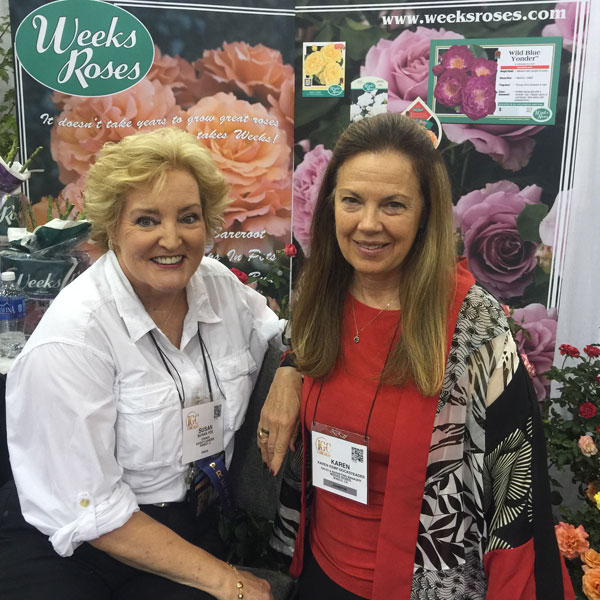 Every wholesale rose grower I talked to said that their roses are already sold out. Last March, at the Chicago Flower & Garden Show, a public show that brings over 50,000 visitors to Navy Pier, true visionary, Show Director, Tony Abruscato, believed we could build a rose garden for the public to educate them about roses. Through much travail, Blood, Sweat, & Tears we managed to pull it off. The public show was primarily sponsored by wholesale rose growers, Star Roses and Plants, Weeks Roses, and Certified Roses grower of 'Miracle on the Hudson' winner of 'Best Overall' rose at the 2014 Biltmore International Rose Trials. Our fertilizer company was Mills Magic, and Gethsemane Gardens brought their own David Austin Roses that they had Ted's Greenhouse force into bloom for the show. Several other folks sponsored as well and I surely want to be sure you are given accolades! Check out Chicago Flower for the full list.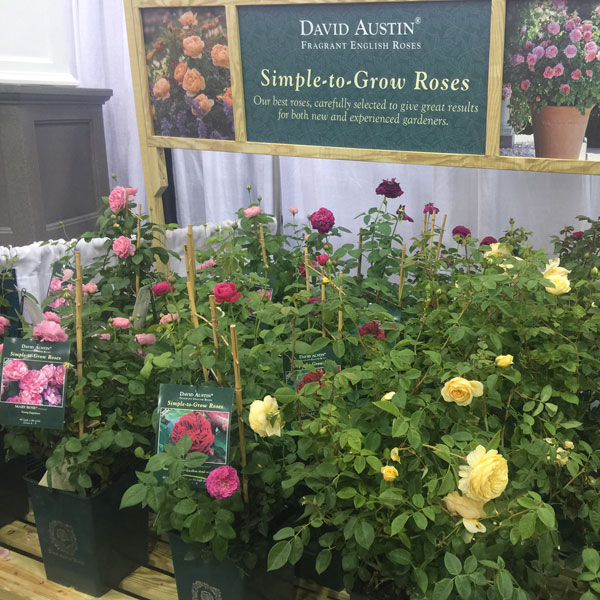 What's radical about a rose garden in March in Chicago?!
We ask wholesale growers to partner with us to do a public show.
We needed to have roses blooming in March in Chicago.
Roses don't bloom in March in Chicago! Not by themselves they don't!
Wholesale businesses normally don't do this. I am going to make a marketing case study of an entire segment of business opportunities that your wholesale business is missing by not creating a ground swell by a multi-prong marketing effort involving creating demand by including the consumer. Sure you would like to pass off all marketing costs to the retailer, but what if they don't know jack about marketing your product? Its really fun to sell-in, stack it high and watch it fly, if only it was so easy. I say lets make the public want and ask for 'Easy Does It', 'Popcorn Drift', 'Drop Dead Red', 'Milwaukee Calatrava' & 'Litchfield Angel' & 'Princess Alexandra of Kent'. Or do you just want to hand the order sheet (yes I saw them in your stores) and let a clerk order thing becasue she like the name. Or you can stay traditional and order 'Peace', 'Mr. Lincoln', 'Fragrant Cloud',  and say I can't sell David Austin Roses because they are too expensive. That's a quote right from the booth at the #IGCShow from a major owner of an Independent Garden Center near St. Louis.
In marketing we call this creating public demand in a muti-prong appraoch.  Independent Garden Centers owe a debt of gratitude to their wholesale suppliers for investing marketing dollars in roses at the Chicago Flower & Garden Show. And to the 100's of American Rose Society volunteers that worked for almost two weeks educating the public that roses are easy-to-grow.
The public cannot buy what they don't know about. Tim Wood and Karen Kemp Docksteader both came to the event and provided education to the folks that were starved for information on rose growing tips.  We handed out thousands of rose catalogs all provided by your rose wholesaler. Folks wanted all the education we could provide. The show in March was the perfect launch vehicle for new products.
Executive Director of the American Rose Society (ARS), Laura Seabaugh, sent by ARS Vice President and Membership Chair Ms. Pat Shanley and an army of committed consulting rosarians came to the gardens every day to educate visitors about roses. The American wholesale rose growers, Weeks Roses, Star Roses and Plants sent 1000's and thousands of expensive print catalogs that we handed out to 'the public', knowing this would create demand. How could they do this? The catalogs were year-end. Where do these usually end up folks? Listen to me – all you wholesale folks who don't do consumer shows. Marketing can be a multi-prong approach creating demand in a ground swell.  Those of us who write about a gardening lifestyle make an impact statement to all folks via education and dispelling the myth that "roses are hard to grow". The chemical companies of yesterday had to give roses and many plants a bad name to sell their products, now we have to clear their reputation. Let me spell it out my friends, this case study is all about wholesale folks mixing it up with the public.
Star Roses Forced Bloom In The Rose Garden In March At Navy Pier
Here's what's going on in the world of the Independent Garden Center. Click the link for an album of pictures:

Purchase creates the opportunity to combine Ball Ornamentals' strength in woody ornamentals with Conard-Pyle's market-leading position in roses
The phrase is a quotation from Shakespeare. It comes from Ariel's wonderfully evocative song in The Tempest:
Full fathom five thy father lies:
Of his bones are coral made:
Those are pearls that were his eyes:
Nothing of him that doth fade
But doth suffer a sea-change
Into something rich and strange.