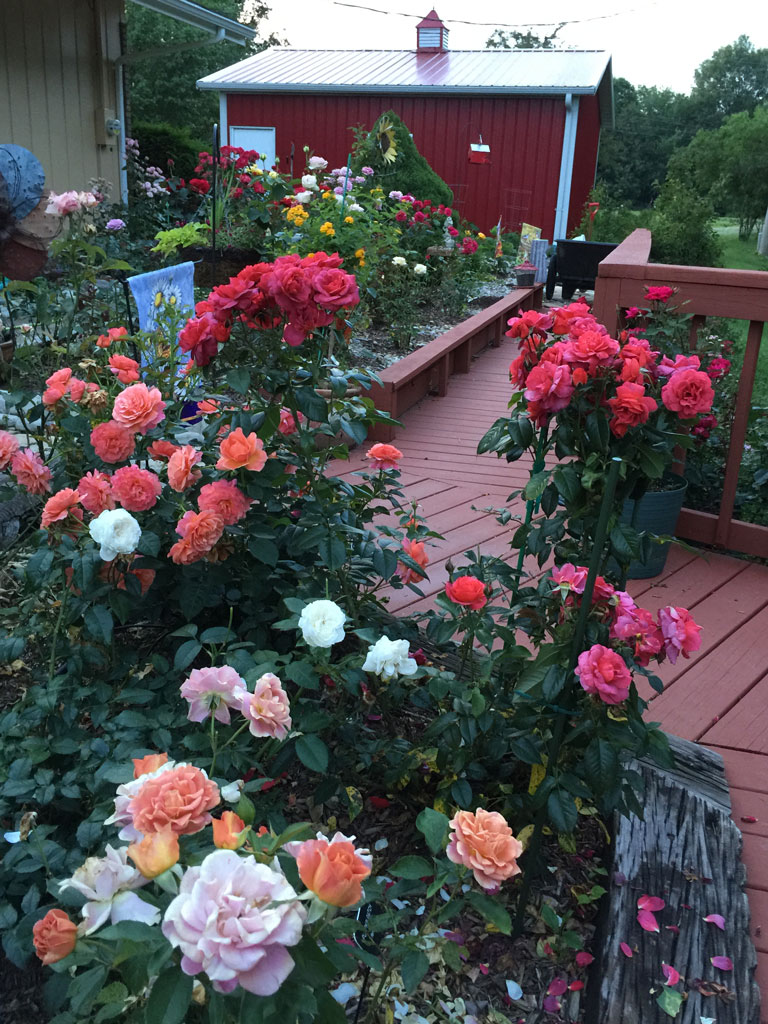 The Chicago Flower & Garden Show in March was our first rose garden blooming of the 2015 season with American Rose Society (ARS) Executive Director Laura Seabaugh and many of the finest US American Rose Society member docents there to educate the public about roses. ARS Vice President, Ms. Pat Shanley, membership chair provided 1000's of printed ARS handouts
Labor Day, the first Monday of September honors the contributions workers have made to the "strength, prosperity and well-being of the country." It also traditionally signals the end of summer, and back to school. I can define the day in two words, its time to "Get Serious" again and settle into a routine. Summer time can be disruptive for many families and to go about the business of life and learning they need a structured environment.
September is also time to start wrapping up the rose garden for fall rose shows. For most of the US with a fall season here's your September rose garden check list:
Make your last fertilization this month.
Cut spent blooms if you desire
Those not cut will form rosehips and start the bush into a slow dormancy process
Continue watering deep to eight inches
Check for thrips if you intend to exhibit, cooler nights is the right environment for mildew
In honor of Labor Day Here is a rotogravure of the highlights of the 2015 rose season.
I keep a diary of the growing season. My summary thus far for zone 6b "has not been a very good rose year" in Illinois. Too much rain, not enough sun. It looks like the fall bloom may be significant yet.
Moondance by Dr. Keith Zary
Have a wonderful Labor Day Everyone! I'll be in New York at the American Rose Society Convention next weekend, September 10-13. to talk about rose photography. Some of the most significant contributors to rose hybridization in the world will be there. Alain Meilland the creator of the 'Peace' rose. The Kordes family of roses is coming from Germany. Bill Radler creator of the Knock Out rose. Michael Marriot from David Austin Roses, and that's just who I can rattle off the top of my head! I'll be taking notes folks and writing and posting pictures. Do your part and re-tweet and forward. Tell your friends to watch for this exciting event.