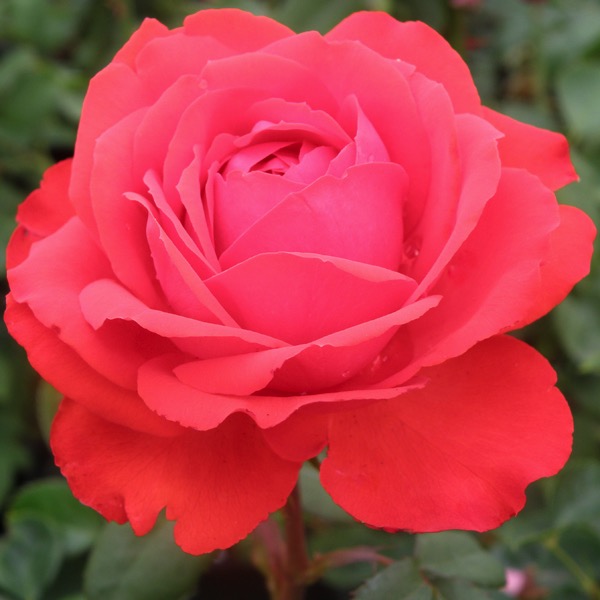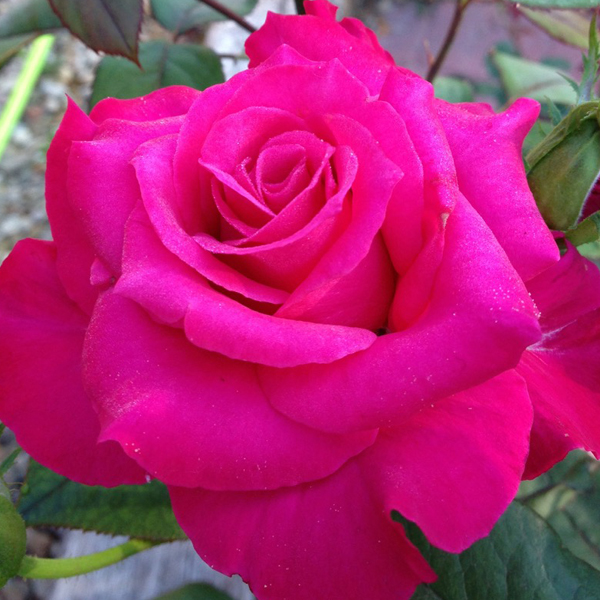 An Easy To Love |Â  Easy To Grow | Rose Garden
"Roses Are For Every Garden" at  The Chicago Flower & Garden Show, interview with
What Jodie Henke of Living the Country Life radio (a Meredith, Better Homes & Garden property) will air across the U.S., on
85% of folks say roses are their favorite flower. They want easy-to-grow roses. Rose breeders are listening to YOU! Each year there are better minimal care roses available that you can have great success with. Here are some of the  Conard Pyle Star Roses and Weeks Roses, that I researched and have personally grown. I included them because of their beauty and ease of care. Star Roses and Weeks Roses supplied the roses for the Chicago Flower & Garden rose garden his year and last year  had been planned to be at the show. They are minimal care roses bred for their easy to grow qualities. I can vouch for their high degree of success in the garden. Christian Bédard told us 'Pretty Lady Rose' may be the best rose he's ever bred and I can tell you its at the top of my list for perfection.
Living The Country Live Radio on 300 stations in 39 states.
Check Here for  Living The Country Live Radio Stations in Your area
Hybrid Teas Roses | Americas Favorite Flower
Hybrid tea roses are perfect for any rose garden. They are perfect for cut flowers and creating our own bouquets. A hybrid tea is easily identifiable by their large shapely single flower blooms on long stems. Here are a few of the very best hybrid teas that are true winners.
'Pretty Lady Rose' New 2016 | Weeks Roses 2nd in their The Downton Abbey Series

Dark even rose pink almost fuchsia
4-5 " Large old fashioned ruffled petals
The smell of peonies with a hint of spices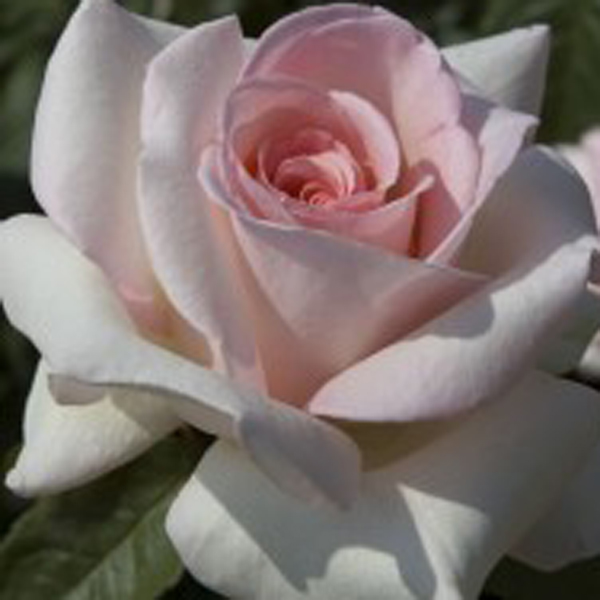 'Francis Meilland' 1996
Color: Very large shell pink flowers
Winter hardy disease resistant
Winner of Biltmore International Rose Trials Best Hybrid Tea
Strong fruity and citrusy fragrance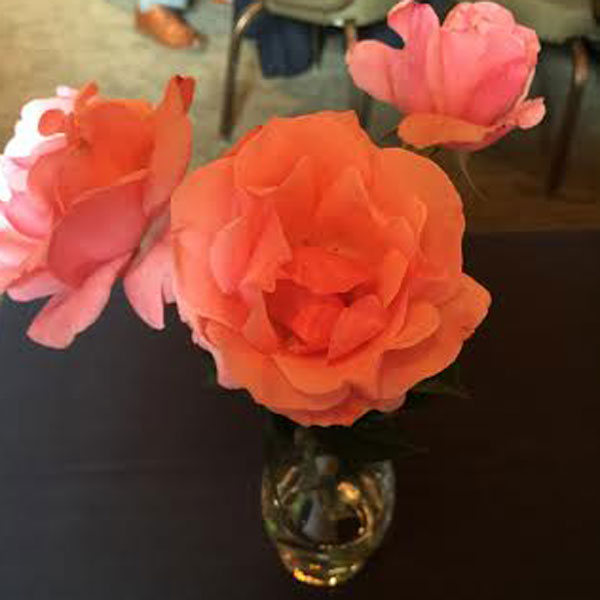 'Queen Elizabeth' 1954
Pink 4" with large petals, and pointed buds
Moderate rose fragrance
Won 'Best Established' Rose at The Biltmore International Rose Trials when I was a judge in 2015
For Hedge and Borders I love Shrub roses because they grow from 5 to 15 feet in every direction based on your climate and growing conditions.
'Water Colors Home Run' by Weeks Roses
3 colors showy flame red | yellow gold pink blush | Hot Pink
Medium height and bloom size
Winter hardy and disease resistant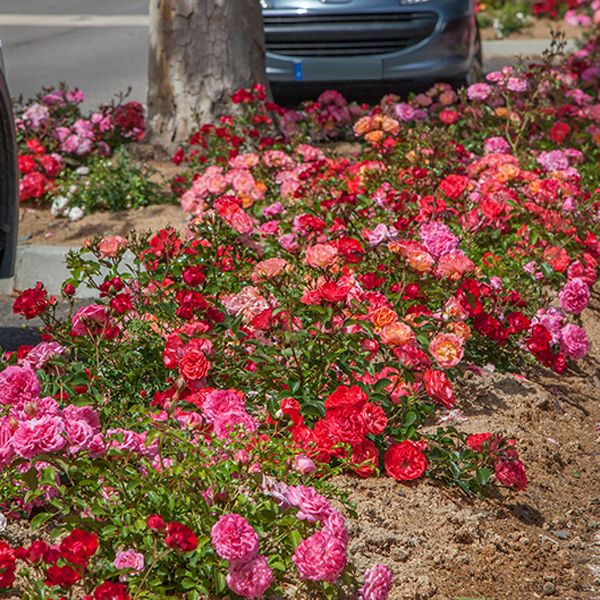 'Drift®' Groundcover Roses by Star Roses and Plants
8 colors from White Drift Rose to Red Drift Rose
Blooms 1 ½" -3" bushes about 2 feet tall spreading
Winter hardy, disease resistant, and easy to grow.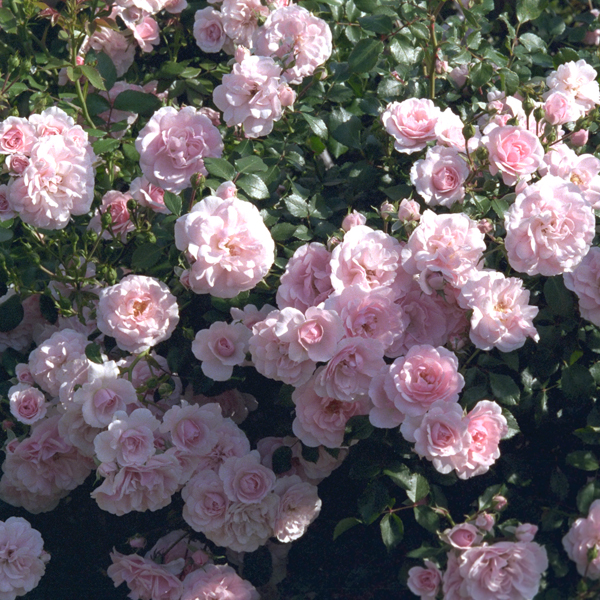 Bonica® – Shrub
The Bonica rose has been voted the World's Favorite Rose in by the World Federation of Rose Societies and an All-America Winner
Pastel pink, 3" blossoms, about 5' tall spreading
Slight fragrance
For containers you can plant Miniature or miniflora roses known for novelty and versatility.
Some of the most beautiful and hardy are:
'All a' Twitter'
Twinkling brilliant orange
Tall, medium size blooms
Winter hardy
'Be My Baby'
Incandescent pink
Large round blooms, medium tall
Fragrance mild tea 
'Sunblaze®' Miniatures by Star Roses and Plants
All colors from amber-to yellow, vigorous, disease resistant, winter hardy.
12-18 inches compact
Slight fragrance
For walls, fences, and pergolas we want climbing or rambling type roses for their unique long arching canes, and their ability to climb fences, over walls, through trellises, arbors, trellises.
'Above All'
The old classic 'Westerland' raised modernized with 21st century 'best-off-best' qualities!
Salmon-orange blend, repeat blooming, 10-14 feet
Old fashioned, 3 ½"-4" blooms, fruity fragrance
'4th of July'
Gorgeous Red striped and bright white
10-14 feet canes
Fresh cut apple and & sweet rose fragrance
'Pretty in Pink Eden' or 'New Dawn' (Light pink)
All qualities of highest rated, award winning rose 'Eden Climber' also known as 'Pierre de Ronsand' only deep pink
10-12' with gorgeous very double blooms 70-80 petals
Vintage rose fragrance, vigorous and disease resistant 
Floribundas
Beautiful Roses for the garden known for their profusion of bloom are floribundas. They bear flowers in large clusters and trusses with large clusters of and trusses. This class is unrivaled for providing massive colorful lasting garden displays that are hardier, easy care and more reliable in wet weather than their hybrid tea counterpart.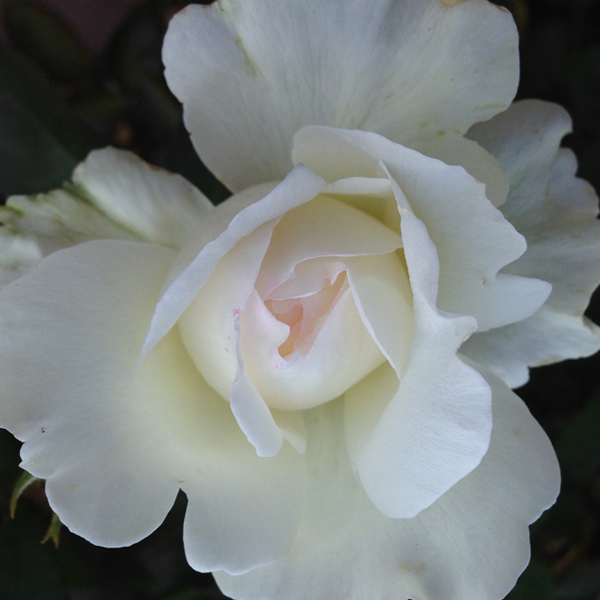 'Bolero'
White, large blooms with 100 petals
Old rose and spicy fragrance
Bushy and about 3 feet tall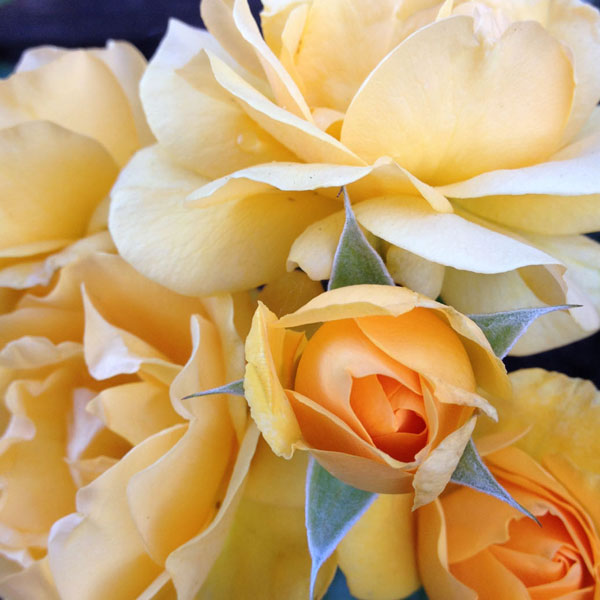 'Julia Child'
One of the top selling roses in the world
Butter/gold color, medium very full 3-4" blooms
Strong licorice fragrance
'Easy Does It'
Gorgeous Mango Peach
Ever blooming with a moderate fragrance
Disease resistant, one of my all time favorites! Â 
Be sure and join us at The Chicago Flower and Garden Show. This is only the 2nd year we will have roses blooming in March in a rose garden setting in Chicago at Navy Pier. We'll have American Rose Society Consulting Rosarians there to answer your rose growing questions.