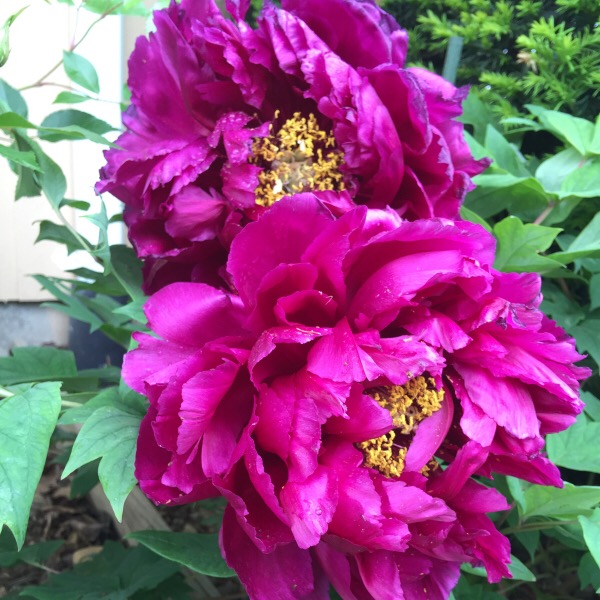 Mother's Day is the day we honor Mom. Do you hear yourself saying the same witty quips you heard your Mom say to the kids in your life? "Close the door." Were you born in a barn?!" "Quit running in and out." Since my Mom was a rosarian, and avid gardener I hear "Mom's Gardening Tips" in my head!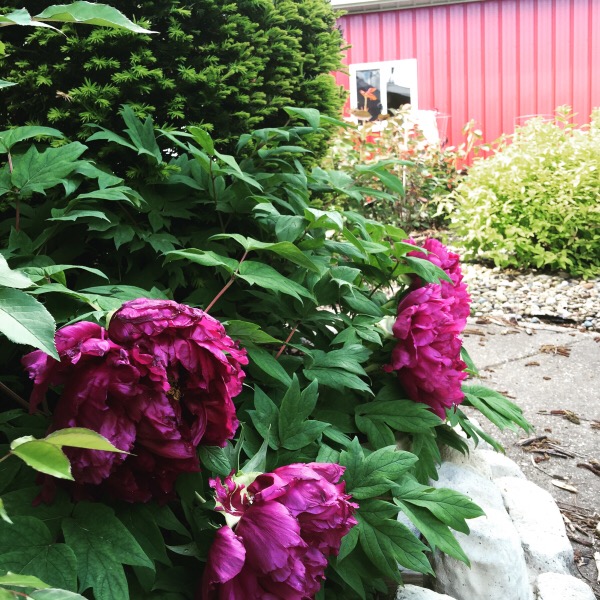 In honor of Mother's Day this is a tribute to Mom's and care-givers everywhere that teach us things we didn't learn in books or Google Search. Since peonies were Mom's favorite flower, I wish she were here to see the first peony that I actually planted bloom called 'Black Dragon'.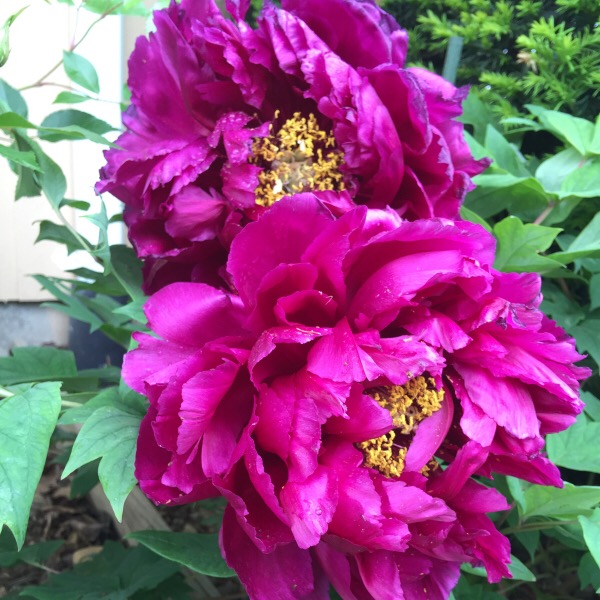 Mother passed away in 1994, yet she walked me through every step of planting "Black Dragon"; I could hear her voice in my head say "plant it level with the ground or it will come up blind." She walked me through planting and the care of this very special peony. Since I can hear my Mother's 'gardening tips' in my head about taking care of peonies, I thought in honor of my Mom, Dorothy Chisholm Proctor, and Mom's everywhere that pass on crucial oral history I'd share her 5 peony tips. And I want to thank Mom's and care-givers everywhere for the crucial role they play and their voices in our head and for passing on the crucial oral knowledge that cannot be learned anywhere else and their profound wisdom that is an echo through the furrows of time.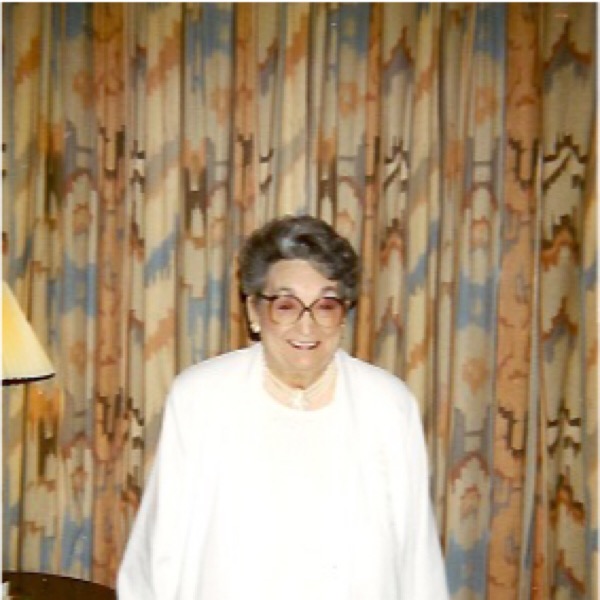 You don't realize how magnificent a peony is until you live in a zone without peonies. We couldn't grow this variety of peony in Texas so you can imaging how I felt when I discovered the secret garden filled with peonies on my property in Illinois. You will want to read this amazing story called In Loving Memory, discovering the hidden peonies.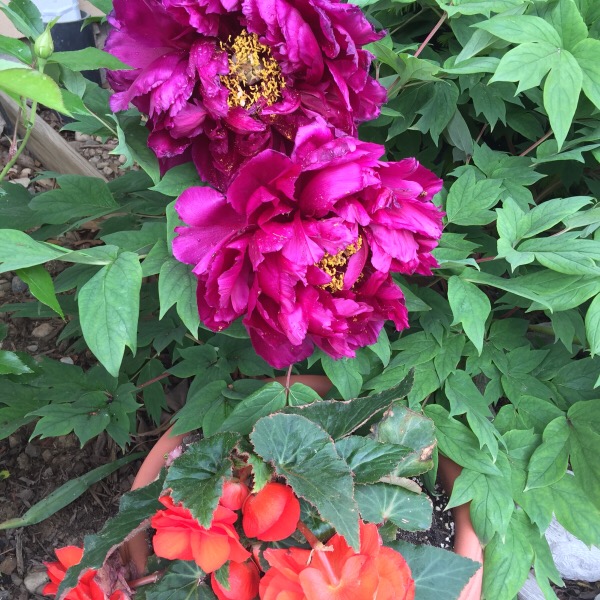 Back in Northern Illinois when Mom could no longer do it I would tend to her peonies each year before we pruned the roses by gently taking the digging fork around each peony bush, adding bone meal and topping each bush with love and Canadian Spaghnum peat moss. While working in the hosta this year I was wondering how did our Mom's know so much without 'Google Search', without the Internet? Oral history was key to knowledge. I'll give you a hint: She read EVERYTHING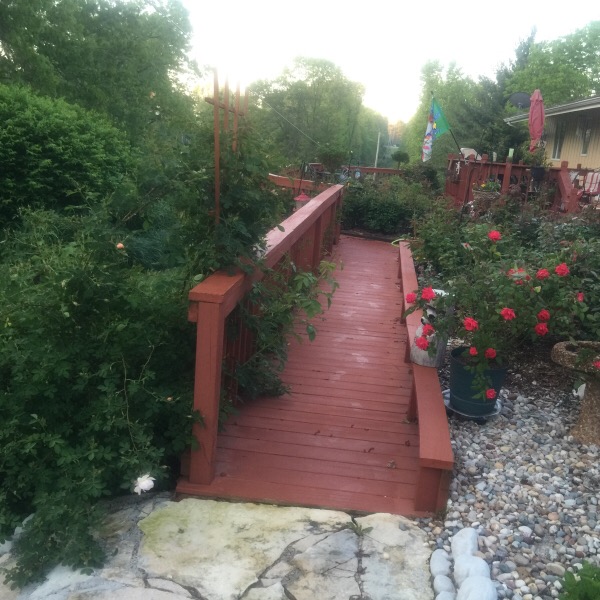 Mom's 5 Tips On Growing Peonies
Plant peonies at ground level or they "will come up blind" meaning they won't bloom.
Peonies need ants to bloom.
Surround the plant with Canadian spaghnum peat moss every year
Divide the peony with a sharp pruning shovel to propagate the plant
Add a cup of bone meal around each plant per year
"The first rule of good breeding: never mistreat anyone who is not in a position to retaliate."~ Dorothy Chisholm Proctor