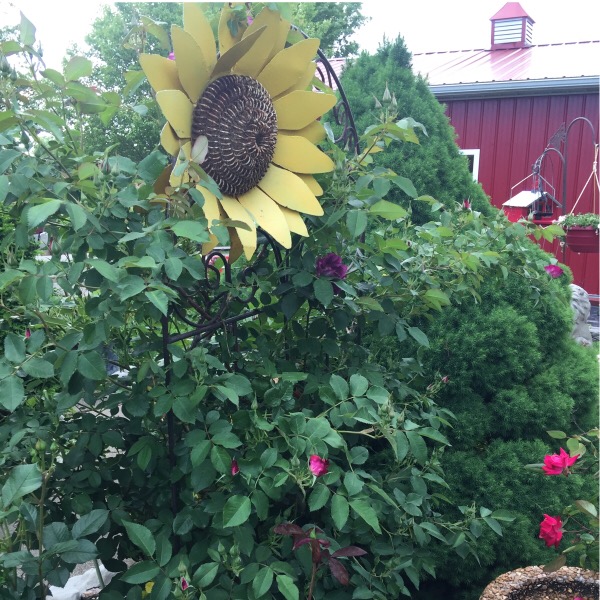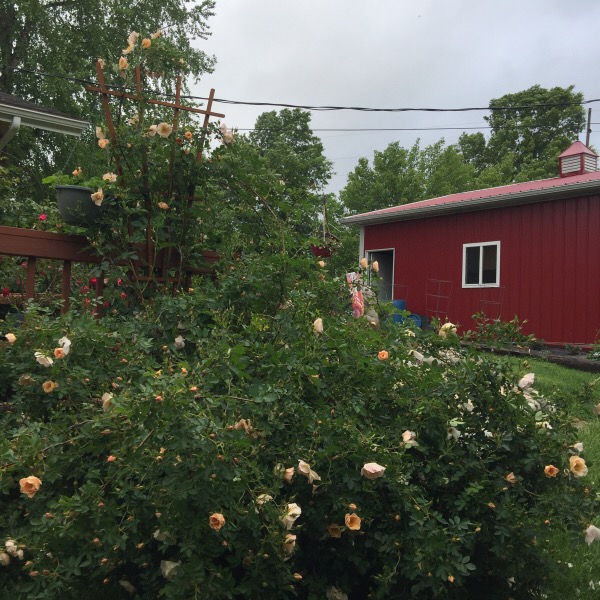 One qustion I am ask frequently is "what's a great climbing rose?" Here are three early spring blooming climbing roses. Two that are as "big as a barn." One is a compact 'mysterious deep smoky purple that's simply a stunner!
1. Above and Beyond' LCI
Winter hardy
No-spray
Minimal care
Highly Fragrant

'Above and Beyond' Large Flowered Climber loaded with rose buds | Hybridized by Dr. David Zlesak | Winter Hardy, Easy-Care, no-spray

'Above and Beyond' loaded with buds as 'Big As A Barn' | Next to 'Above and 'Beyond' is Proven Winners Oso Easy 'Paprika' and 'Fragrant Speader'
It is winter hardy, no-spray, minimal care and so enchantingly fragrant. Although it blooms just once a year in the spring, its worth having just for this spectacular bloom.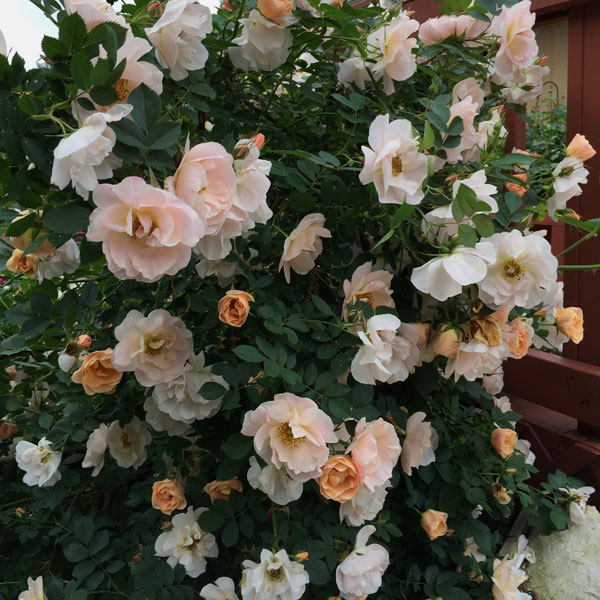 2. 'Nevada' Hybrid Moyesii
Winter hardy
Minimal care
Blooms twice per year, white in the spring, pink in the fall!
Highly fragrant
When the gentle spring breeze blows its petals appear to look as if the entire bush is filled with butterflies. The fragrance is divine.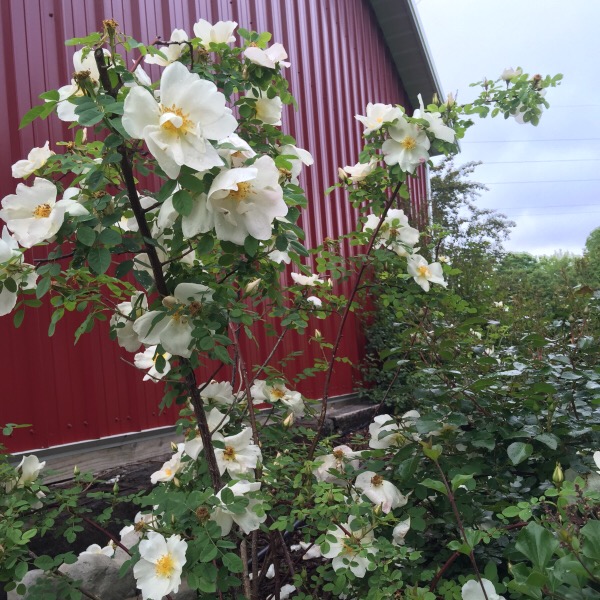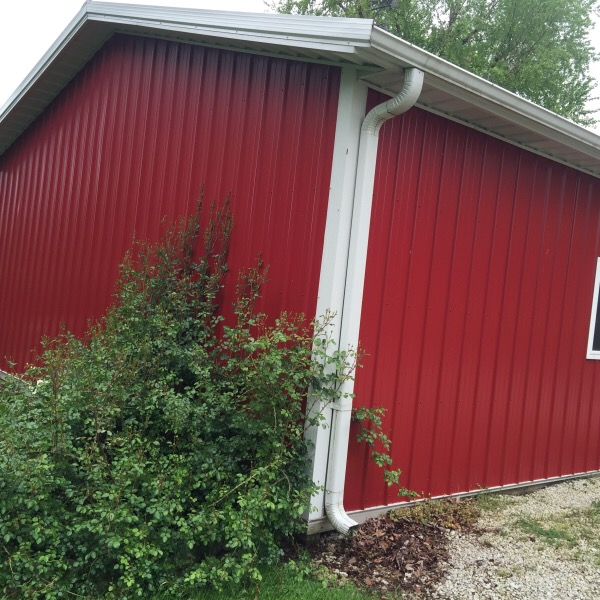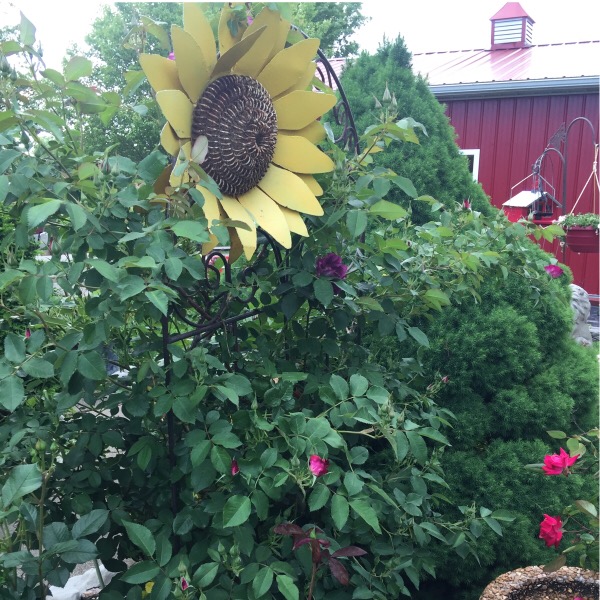 3. 'Stormy Weather' LCI Large Flowered Climber
Mid-size climber with full size roses, 8-10 feet
Repeat blooms in uncommon intense color, creating the perfect contrast w/oranges, reds, whites & yellows.
Fragrant­

'Stormy Weather' Rose Blossom

'Stormy Weather' beginning to blooming