The definition of irony: a raccoon ripping up your plants next to a cute raccoon statue, after you caught the last one and released him.
Here's the story. We caught the last little varmint. His brother or sister are back. Instead of borrowing the neighbor's animal trap we went to Rural King and bought our own safe "catch & release' trap.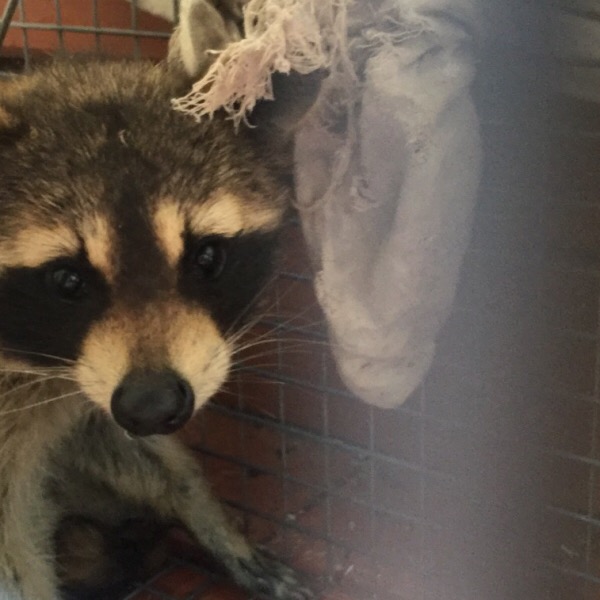 Big Daddy said buy sardines for the trap. How was I to know the fine print said gourmet sardines in hot mustard? Anyway at 6:00 AM this morning I went out and something was in the cage having a fit.
'Big Daddy had slipped the cage inside of a lawn & leaf bag and all I could see were angry eyes. So I ran in to get Mr. Fox and said "Get-Up, Get-Up! You got him and he's spitting mad.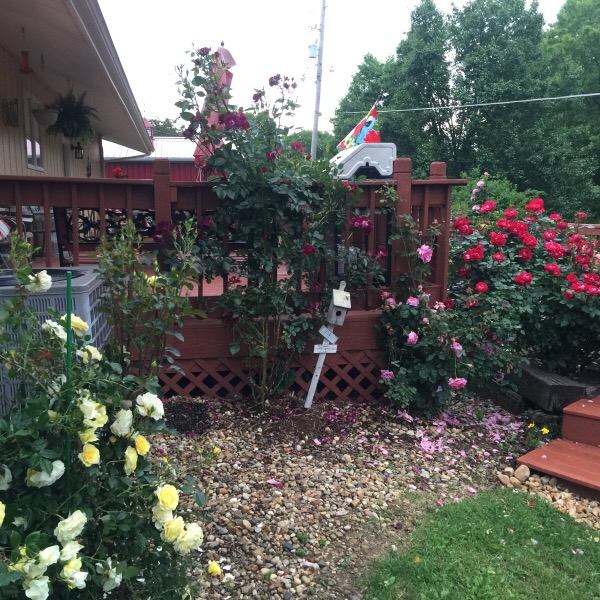 So after he backed up the truck to drive him to the edge of our woods and we got our cup of coffee and a fishing pole we took the cage out of the bag opened the cage only to discover we had bagged the neighbor's Tom cat!
And Big Daddy said he didn't even get a meal out of the deal because he refused to eat Gourmet Sardines in Hot Mustard! So The Cat's Out Of The Bag! We bagged the neighbor's Tom Cat!