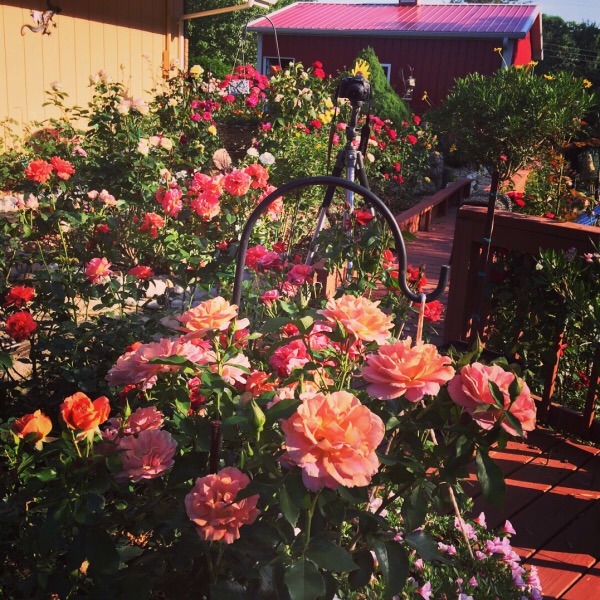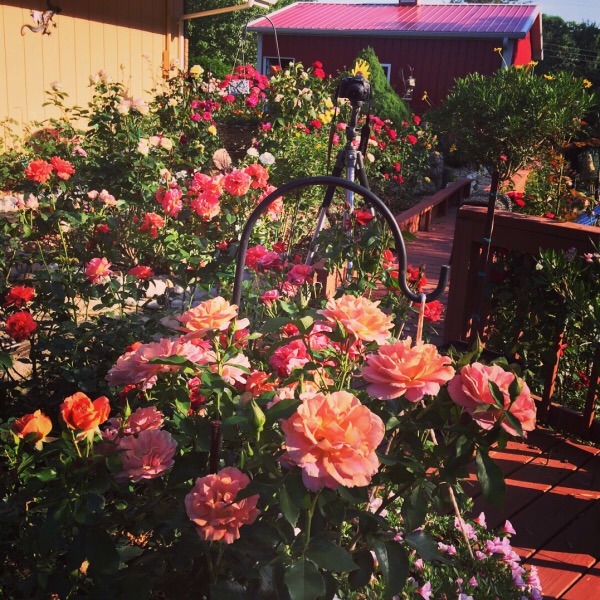 Roses can be fun & easy-to-grow. If you want easy-to-grow roses, 'Easy Does It'* tops the list. 'Easy Does It' blooms its precious, sweet mango orange heart out out from the first bud until the last day of winter when temps dip below 21 degrees for more than 3 days.
A rotogravure of 'Easy Does It' with light dancing among the petals of roses from dusk to dawn.
Each stage of bloom are shown with floribundas and hybrid tea roses 'Elle', 'Hot Cocoa, and gorgeous 'Pumpkin Patch'.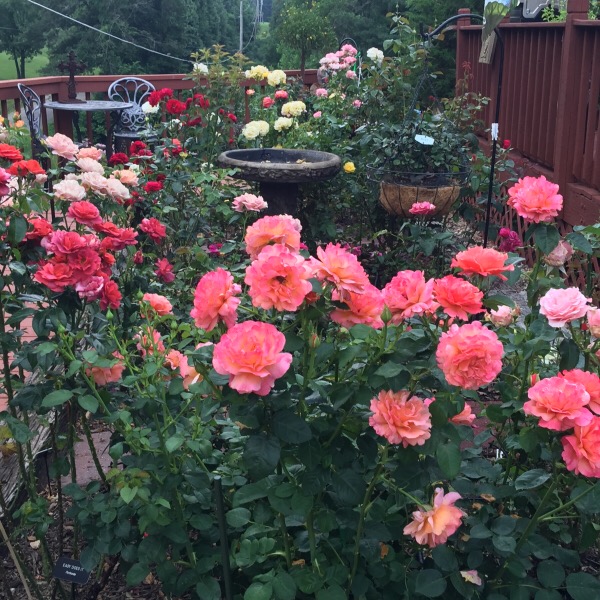 Roses are a gathering place for family and friends. See how the rose 'Hot Cocoa' takes on such burnished rich tones.
'Easy Does It' floribunda rose, a little blooming machine ready to start all over again!
Happy #WordlessWednesday