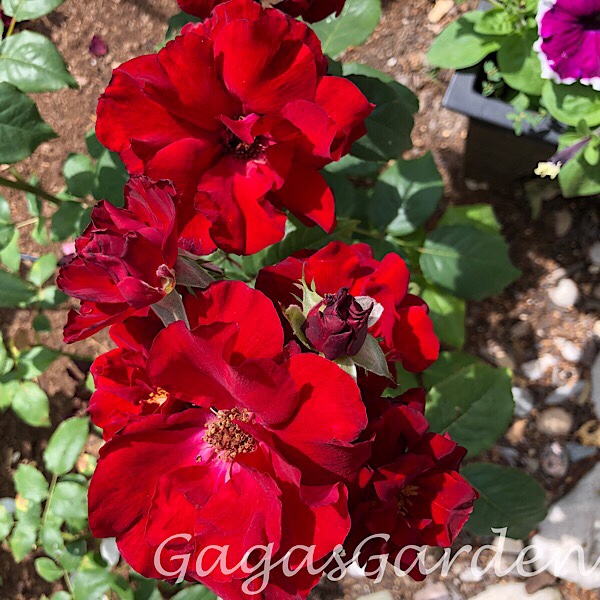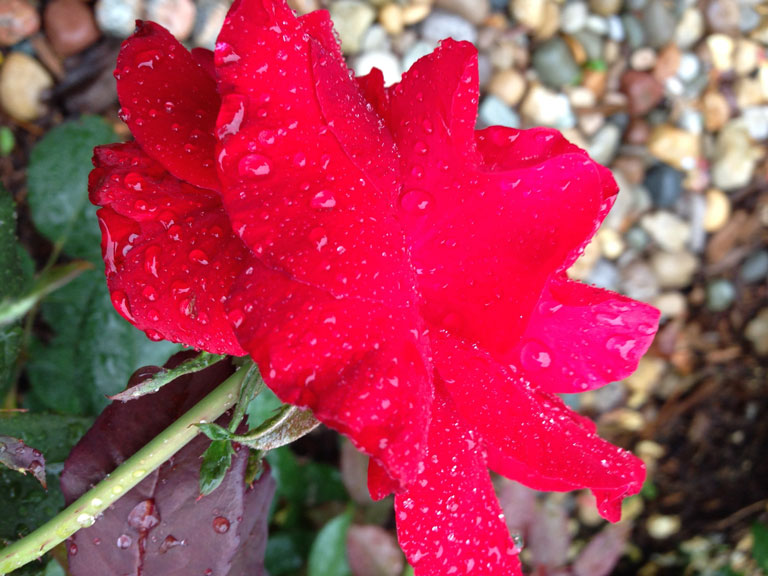 'Oh My!' Introduced In 2012 As 'Dad's Day'
Happy Father's Day to "Big Daddy." Creator and founding partner of the "Oui Theory."   "Qui Theory" was discovered on a Sunday afternoon in Texas. Big Daddy was retired and I worked full time. We had over 200 roses in our Texas gardens, so after working in the roses all day Saturday, I said on Sunday, "Why don't we finish fertilizing the roses on Monday?" He surprisingly said, "We won't be here on Monday, you are at work."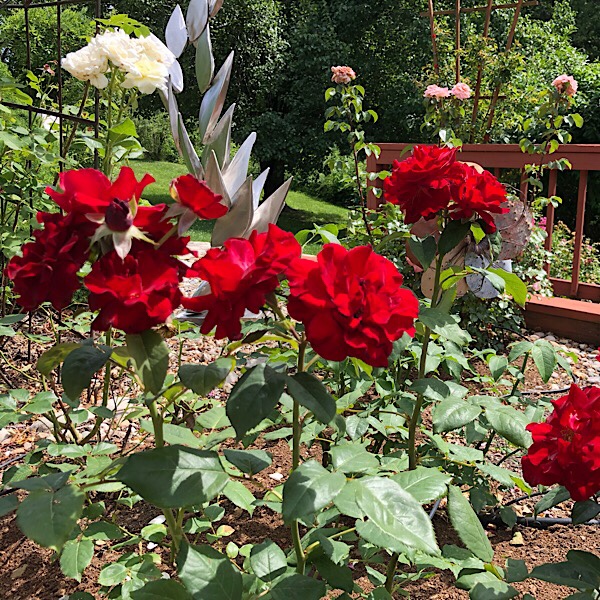 Get More Done With The 'Oui Theory'
Exactly. Never do anything on the week-end that you can put off until Monday, when oui can do it without you actually being there. "Yes dear" is the reply "oui' hope for.  Just look how much more you can get done. Since 'Big Daddy' agreed to the deal we call it "Oui Theory" as in the phrase "Yes, Dear," (oui) meaning yes I will do this without you being present, here or your involvement. ;) Be sure to read when "Oui Theory" Ran Aground when I nearly derailed a perfectly good working theory with fishing.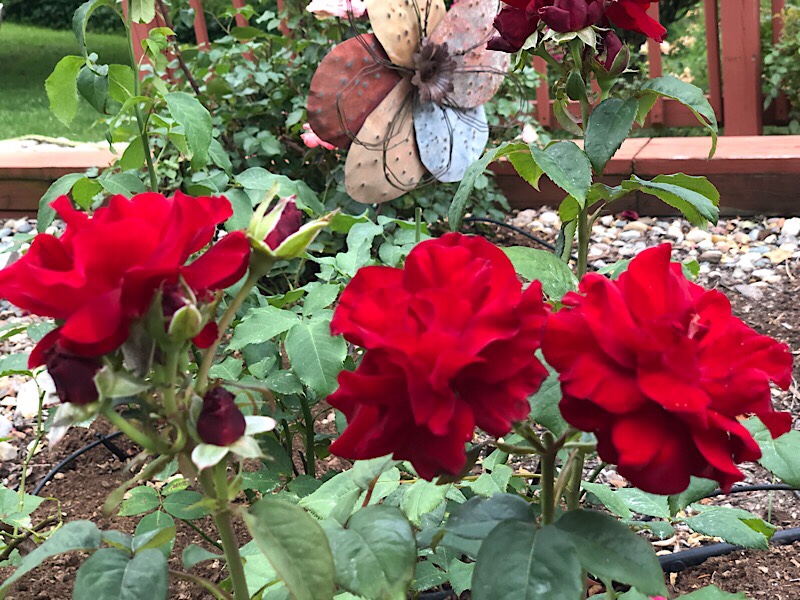 Mr. Fox Goes To The Biltmore Rose Trials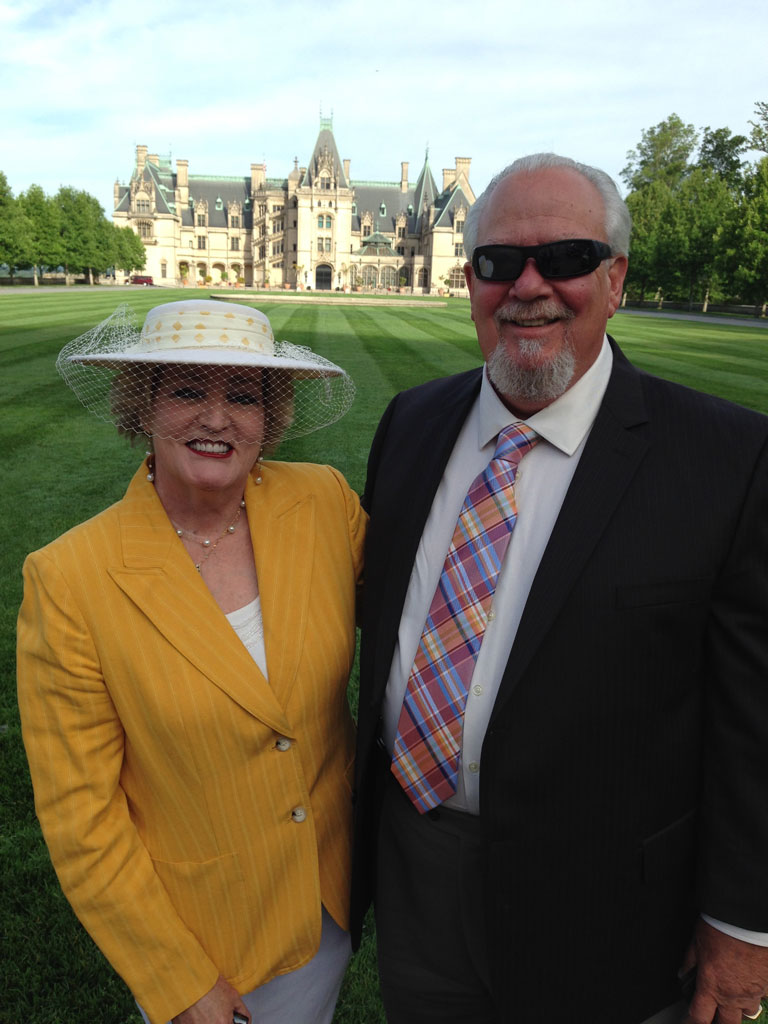 Richard and Susan Fox at The Biltmore Rose Trials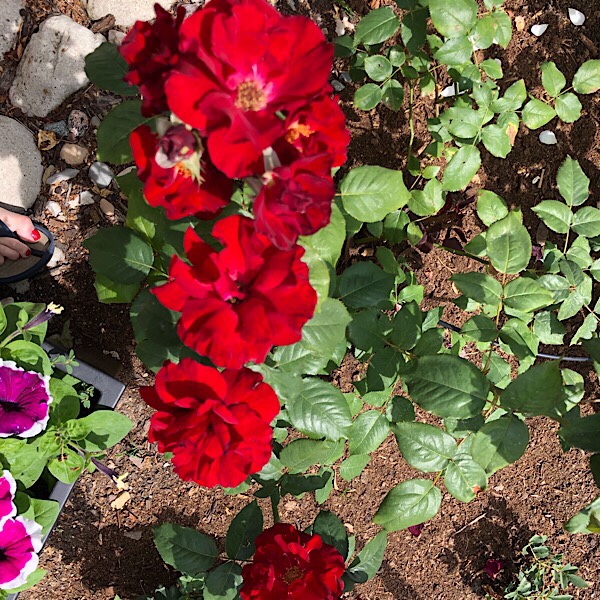 Special Thanks To Our Fathers
I especially think of my father who worked so hard and dedicated so much of his life to being sure we had all that we needed. Last year I wrote about how he loved Mother's rose garden and insisted on calling 'Miranda' and every red rose 'Miss All American Beauty'. I still haven't planted 'Miss All American Beauty'. But maybe I should plant 'Miranda' and call it 'Miss All American Beauty' like my father did. Happy Father's Day to all of you wonderful Father's, Grandfather's and patriarch's of your families, have a wonderful "Dad's Day!
Our Great Uncle Sam Chisholm at 94