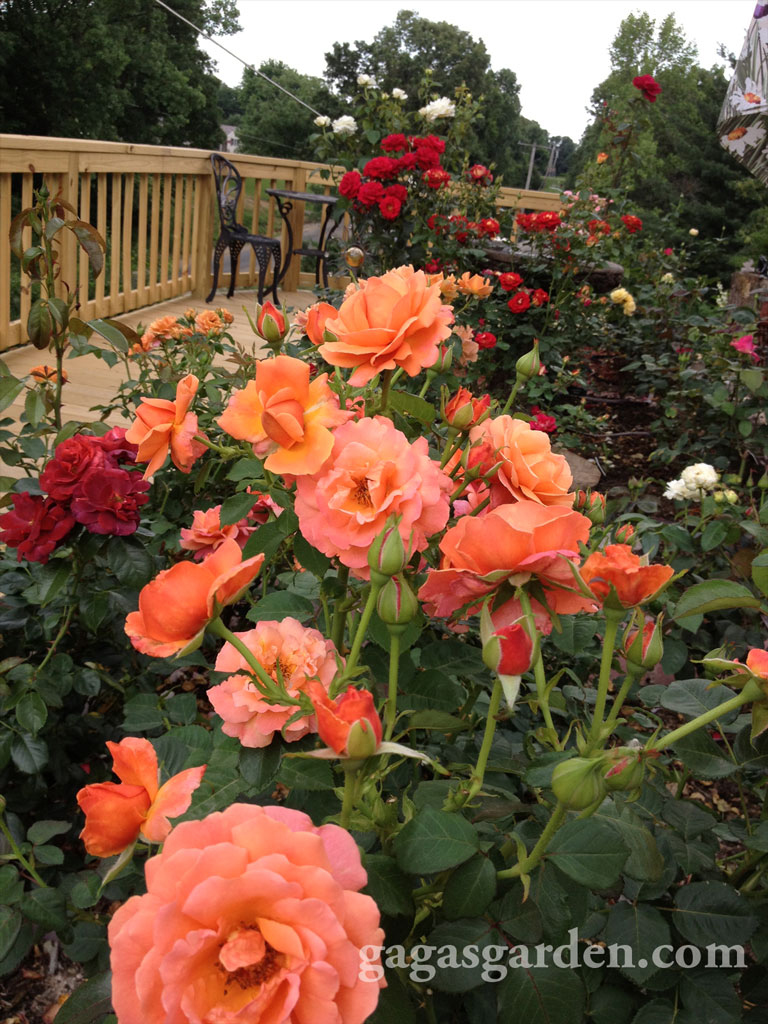 Where are the rose gardens? Backyards.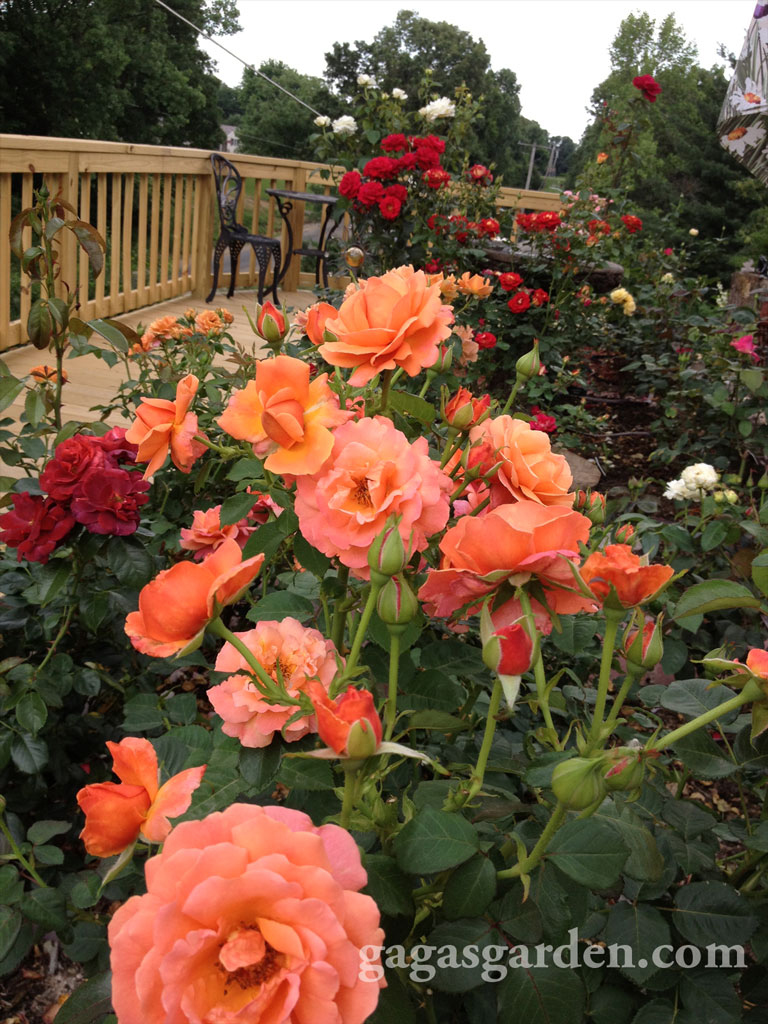 Hidden secret gardens are behind beautiful urns and cascading fountains or perhaps ivy brick walls. You can catch a glimpse of a climbing rose or a waft of their fragrance on the wind as you walk along the sidewalk out for an evening stroll. Some of the nation's most beautiful treasured gardens are tucked away behind gates in back yards. The first rose garden I had, I inherited from my mother in Northern Illinois, one mile from Lake Michigan along the North Shore off Beach Road on a dead end street. I sought out members of the Libertyville Men's Garden Club and the Northeastern Illinois Rose Society to teach me how to take care of a rose garden. Like most kids, I had not paid attention when my mother did her best to engage me in the art of gardening. I didn't know it at the time, but my rose mentors would become the crème de la crème of the rose world. You wouldn't know it.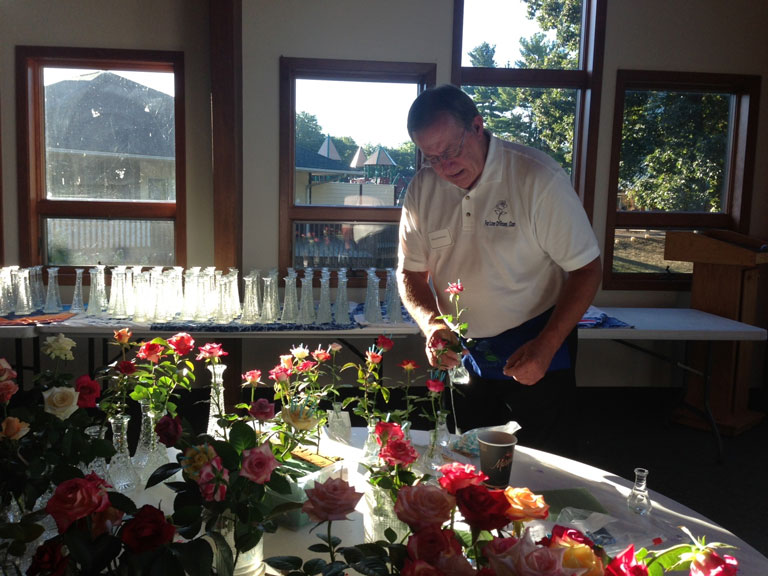 Richard Anthony, of For The Love of Roses Preparing for the Show
They are the most down-to-earth, caring, giving and friendly people you could ever hope to meet. This group at the time comprised of scientists, doctors, professors and consulting rosarians were committed to educating anyone interested in rose gardening. What I remember most is their spirit of total commitment to education, camaraderie, friendship and fellowship. The first time I entered a rose show, it was only because of the encouragement of this group. I wanted to share how beautiful the rose garden was that most people could not see hidden in the back yard. The only way to do this was to take roses from the backyard rose garden and enter a rose show. The garden was also featured on a rose garden tour and I'll never forget when one of the PhD's said, "Susan, you have achieved perfect rose culture." I still think that's the best thing anyone's ever said to me. 🙂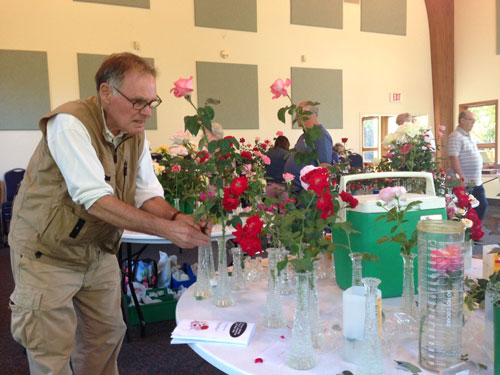 It Takes A Village
I was in my twenties when I approached the Libertyville Men's Garden Club and the Northeastern Rose Society to learn about roses. Remember the phrase "It Takes A Village.?" It does "take a village" to teach and create the next generation of gardeners. I believe we are obligated to educate, encourage and pass on what we know to the next generation of gardeners. I can sincerely tell you this is the feeling that the rose society nurtured within their group with newcomers in sharing their knowledge. It can be encapsulated by one word: "encouragement". This past weekend, the American Rose Society Chapter of the Illinois Indiana District hosted the District Rose Show and Convention in Decatur, Illinois. There were beautiful roses, of course, and the show was open to the public on a beautiful day. The rose shows in cities across the country are also free to the public. The best part of the rose show is the people. People that we have known since we were in our twenties actually attended and entered the show. It was wonderful to see Dr. Andy Plasz who was our friend, rose mentor and neighbor from all those years ago in the Northeastern Rose Society. His arrangement won the highly coveted Betty Pavey Memorial National Trophy.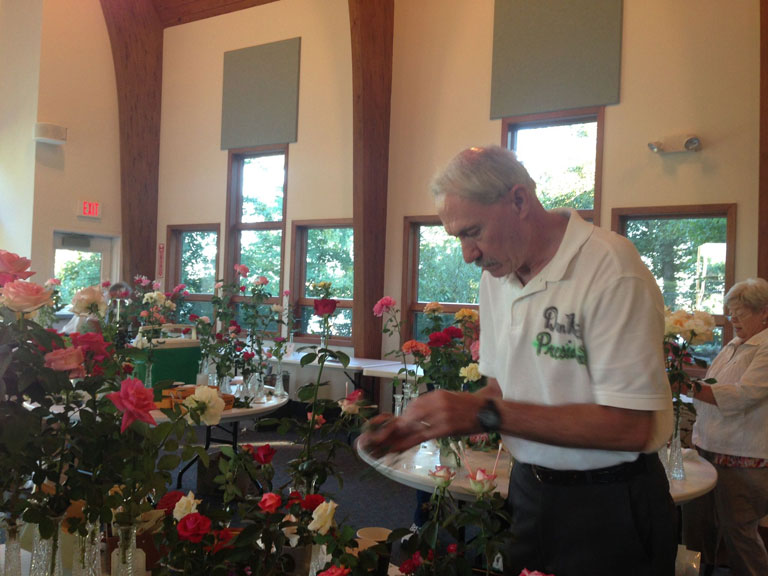 You meet the nicest people at a rose show
 
Research shows that association memberships are dropping at an alarming rate across every sector in the US. I guarantee when we as members of individual chapters in garden clubs and the American Rose Society make our number one interest people and their needs to connect, be encouraged and to learn, I know our membership will increase.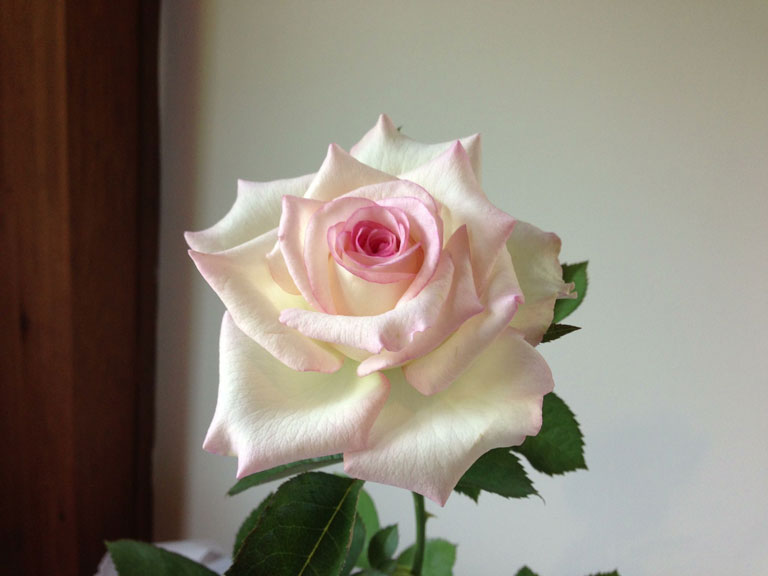 Dr. Andy Plasz entry 'Moonstone' won Queen of Show

 
Find Your Tribe
I was flying home from Houston on a Southwest Airlines flight with the President of The Texas Nursery And Landscape Association Region IV talking roses and she invited me to speak to the Master Gardeners in Dallas, Texas about roses. She explained through TNLA, she had found her tribe. I would like to invite you to seriously consider locating your nearest rose society and/or garden club visiting them more than once and find your tribe. Your tribe is a group of people who are really, truly passionate and share the same interests as you do. With them you can continue to learn and share your knowledge with them about what you love everyday.
Teresa Byington, of TheGardenDiary.com found through our love of roses and now a part of my tribe is working with me to get entries ready before judging begins.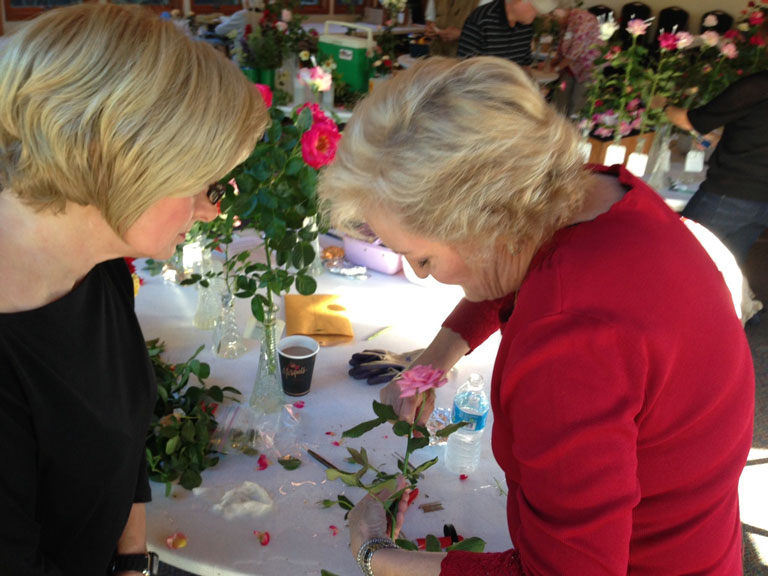 Linda Kimmel,  ARS Illinois-Indiana District Director
Linda Kimmel's Beautiful Arrangement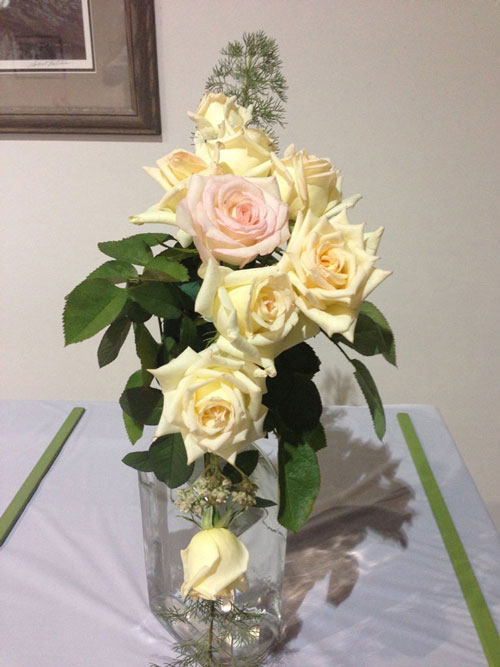 Mark and Kathy Nolan preparing for the Show
Diane Sommers and Dr. Tony Liberta, Rose Show Judges
Greg Byington and R. Fox enjoying a free moment and a little commaraderie.
Mark and Kathy Nolan from the Indianapolis District win this Challenge Class with 3 Mavrik and 3 Desparado  Simply Spectacular! Congratulations All!

Clyde Beaty talking about Ted Mills amazing organic products Mills Magic
Illinois Indiana District Show Photo Credits Teresa Byington. Thank-you Teresa Byington for taking these great pictures during the show and allowing me to use them!  🙂