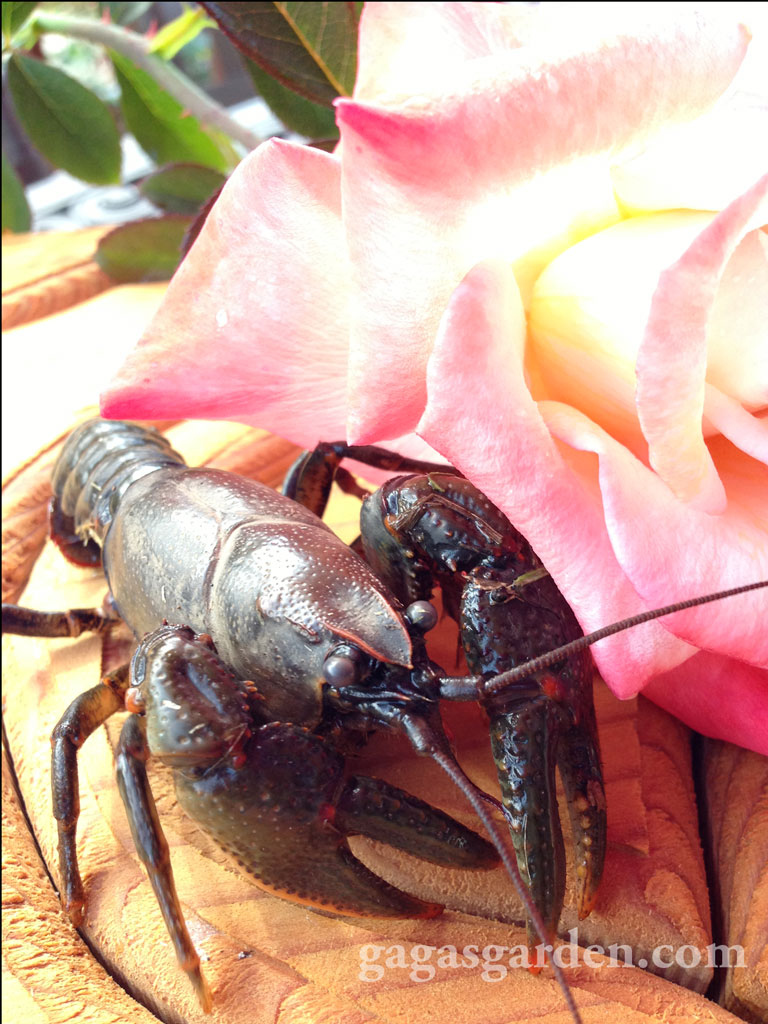 "Everything I can catch has its picture taken with a rose."
                                                                                                 ~Susan Fox
Do you like surprises?
You've probably heard, "I love surprises, or "tell me now because I don't like surprises!" A prominent psychologist once said, "Our degree of sanity is directly related to our ability to adapt to change." So like it or not we don't know what the future holds. Life is filled with surprises. With fall around the corner we can see gradual changes beginning in the weather and in our gardens. Once in awhile though there are real surprises when I open the door to the garden. These surprises delight and intrigue me. Here's the way I handle rose garden surprises:
 
"Everything I can catch that won't bite me and can't escape too quickly has its picture taken with a rose."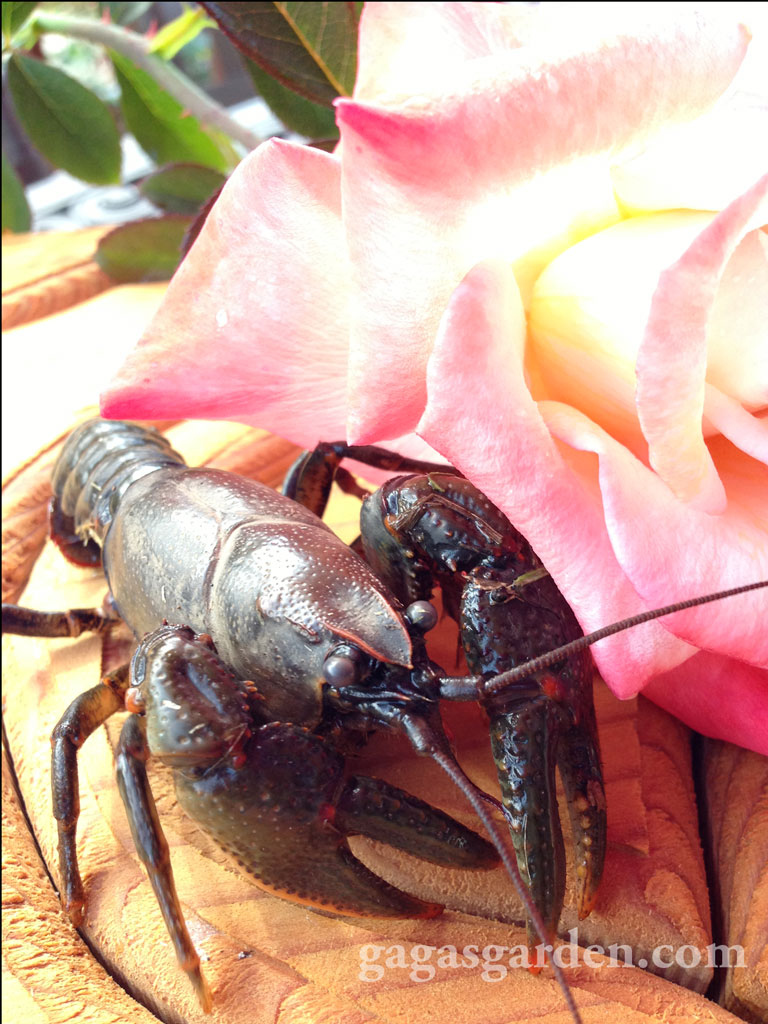 What this little crawdad needed was a Touch of Class
My favorite is the most unusual. I could tell by the sound of my husband's voice there was something I needed to come see quickly. To my amazement he had a crawdad that looked the size of a small lobster in his hand. We don't have a pond on the property and I have no idea how this little creature ended up in the garden. I did, however, think he could use a "Touch of Class." The rose Touch of Class was blooming with a perfect center so I snipped it and posed this little guy with a rose, as is the policy around here, and took some pictures of him. Then we put him in water, got in the pick-up and drove him to be released off the bridge into a creek.
You can imagine we have some very challenging photo-shoots.
There is the tree frog that thought the patio umbrella was a tree and lived in the base for two seasons until he got too chubby to fit back in his little hidey-hole. Bees and bugs abound of course but I'm talking about unusual little critters that I don't expect to see, so today this is a rotogravure of rose garden surprises and their photo-shoots.
Every time the iPhone clicked the little turtle hissed at me.
I hope they will delight you as much as they have enchanted and entertained us. Well, truth be told mostly me because my husband is usually saying "that's enough pictures, let him/her" go. I can't say they are all seemed happy about their pictures being taken. Every time the iPhone clicked the little turtle hissed at me.