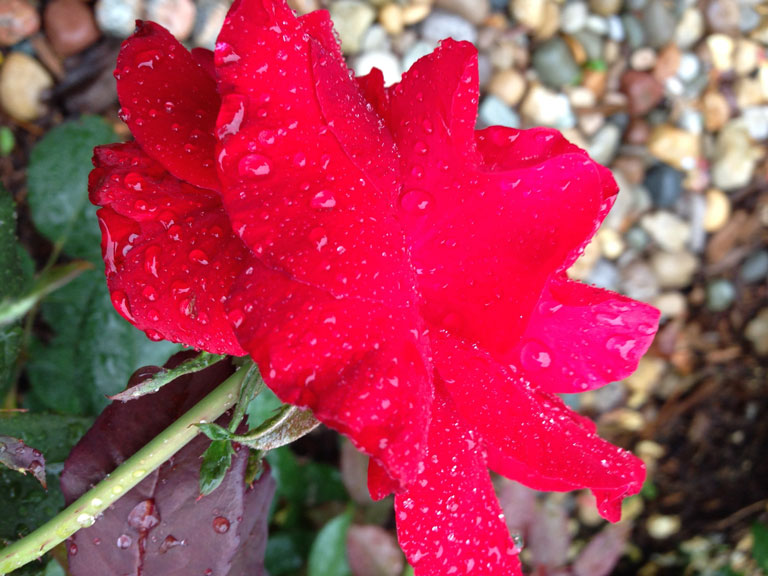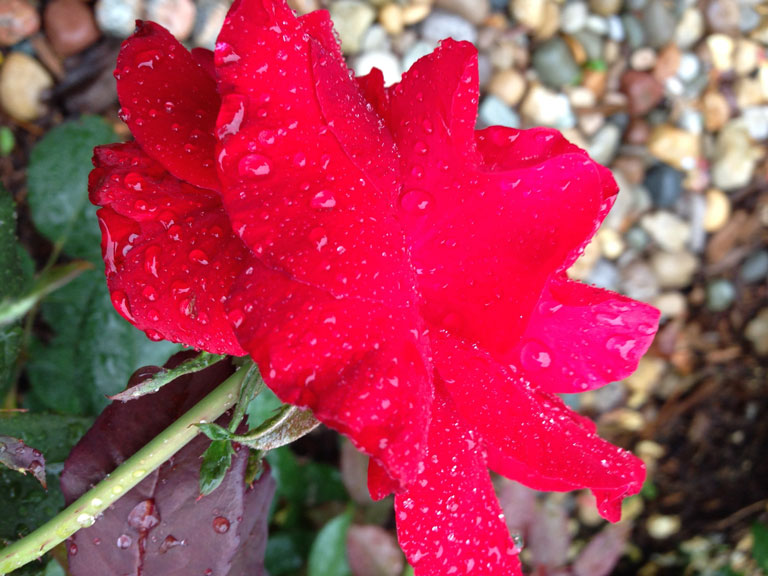 Happy Father's Day to "Big Daddy." Creator and founding partner of the "Oui Theory."   "Qui Theory" was discovered on a Sunday afternoon in Texas. Big Daddy was retired and I worked full time. We had over 200 roses in our Texas gardens, so after working in the roses all day Saturday, I said on Sunday, "Why don't we finish fertilizing the roses on Monday?" He surprisingly said, "We won't be here on Monday, you are at work." Exactly. Never do anything on the week-end that you can put off until Monday, when oui can do it without you actually being there. "Yes dear" is the reply "oui' hope for.  Just look how much more you can get done. Since he agreed to the deal we call it "Oui Theory" as in "Yes, Dear," (oui) meaning yes I will do this without you being actually here or your involvement. 😉 Be sure to read when "Oui Theory" Ran Aground when I nearly derailed a perfectly good working theory with fishing.
Here is the picture of 'Oh My' that is published in my Monthly Guide to Rose Care Four Seasons of Roses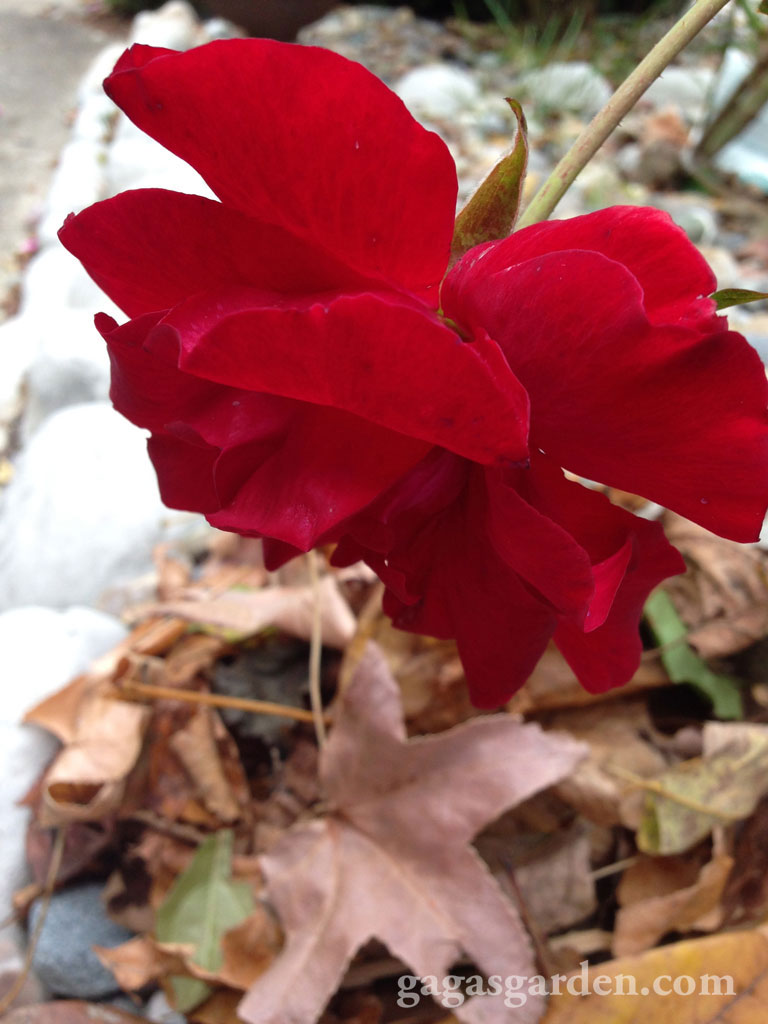 By the way the rose you see pictured is in the Weeks Catalog as 'Oh My'.  As an American Rose Show exhibitor for over 20 years and a winner of an American Rose Society National Trophy I entered a magnificent spray of 'Oh My!' last year in the Stephen F. Decatur Rose Show, a society I belong to. Since I knew the name of the rose and bought it from Witherspoon Roses as  "Oh My', Bédard – 2013, I didn't look up the official exhibition name, nor do I see it in Modern Roses 12th edition 2007 of course. So much to my humiliation I was disqualified by mis-naming my magnificent spray. Point being. If you are going to enter 'Oh My!' in an American Rose Society Rose Show one must enter it as 'Dad's Day.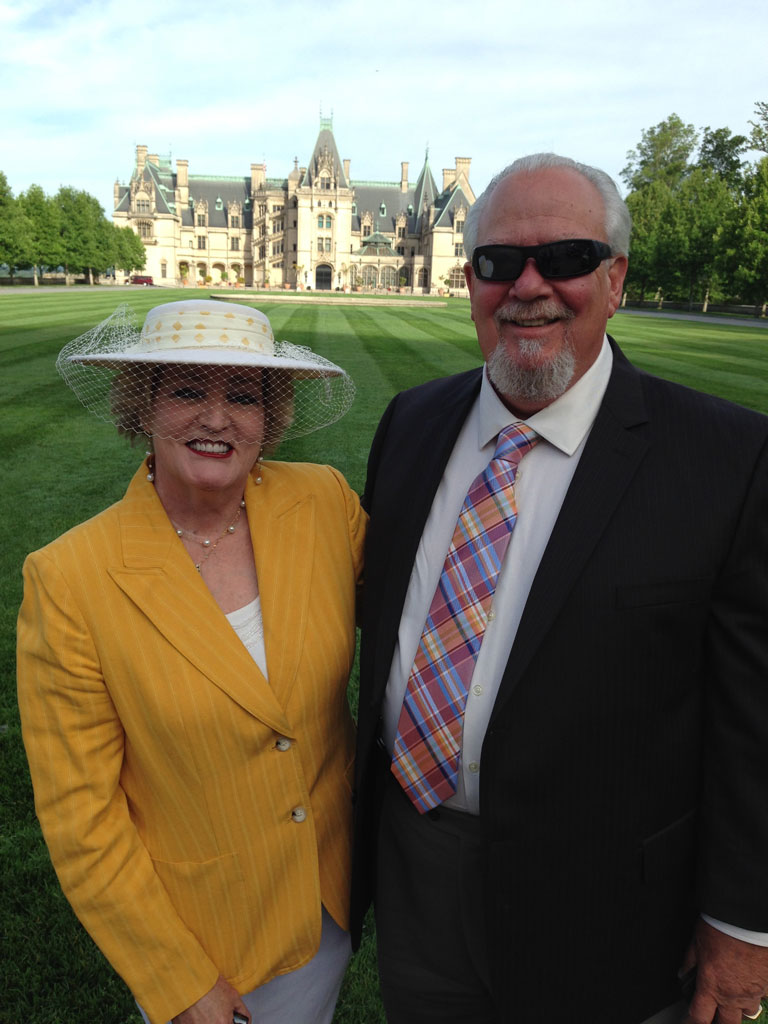 Happy Father's Day to our son Michael. Michael is one of the best Dad's I've ever known. He is inspiration for more than a couple of the stories I've written here. Remember when I locked him in the car in front of the Pet Store in Texas, "If You Go Shopping With Gaga, You Better Keep The Keys" It was over 90 degrees and he promised to report me to the Department of Child and Family Services. I heard the alarm going off, I just didn't realize the doors wouldn't open and it was him out there sweltering. Don't worry he's fine, just slightly brain damaged. But that's not my fault. He now has four kids. Just ask his five year old about that and she'll give you the whole scoop on life around there now. Ella say's "They, (meaning her parents) don't even know what day it is Gaga!) 😉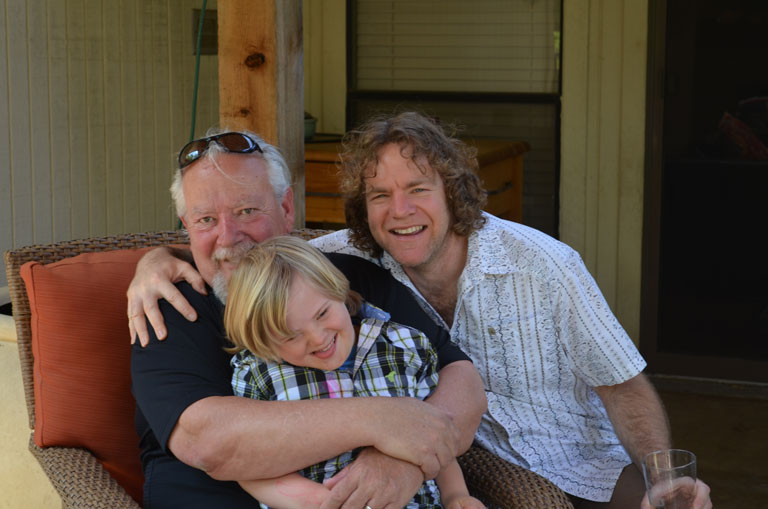 And Happy Father's Day to Tim Ray, here with all the California grandkids. Cool T-Shirt Tim.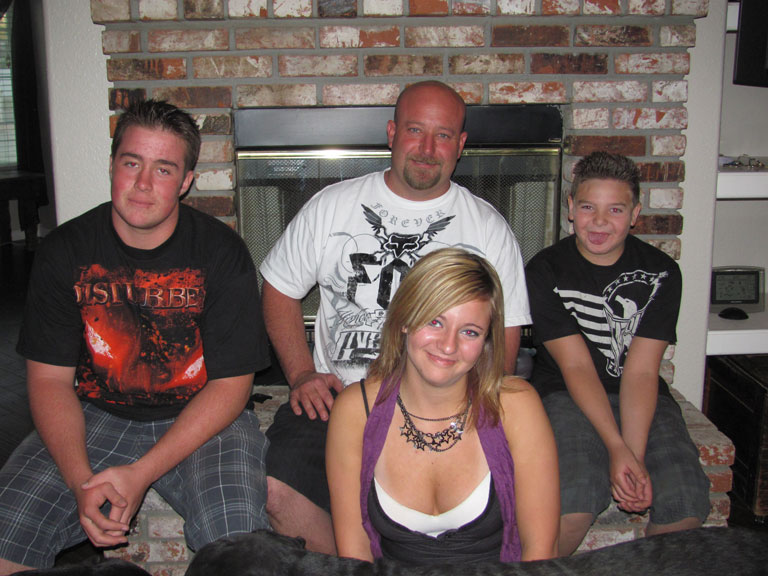 I especially think of my father who worked so hard and dedicated so much of his life to being sure we had all that we needed. Last year I wrote about how he loved Mother's rose garden and insisted on calling 'Miranda' and every red rose 'Miss All American Beauty'.  I miss you daddy. I still haven't planted 'Miss All American Beauty'. But maybe I should plant 'Miranda' and call it 'Miss All American Beauty' like you did. And I miss my Great Uncle Sam Chisholm who passed away this year at the age of 94 who was the last of my Grandfather's 12 siblings. Happy Father's Day to all of you wonderful Father's, Grandfather's and patriarch's of your family like my Great Uncle Sam Chisholm.