"To be a Rainbow Warrior is to be a magician who works with the energies of the Earth and the Light of the Great Spirit. Using the power they have gained to transform themselves and the earth"   ~ Richard Dannelley
"Rainbow Warrior" P. Allen Smith has transformed a gentle sloping natural circular valley, along the Arkansas River into a rose garden that rivals Versailles, the Tuileries Garden in Paris, and Mottisfont Rose Gardens, in the UK.
Have you experienced the beauty and the power of Sedona, Arizona where Page Bryant gave the term "vortex" to the area while he was investigating the red rocks and the mysterious beautiful land that has been sacred to Native Americans for thousands of years? Simply stated vortex means: "A place or situation that draws into its center all that surrounds it." A vortex is a site where the energy of an area is concentrated and intense.
Walking down the path to P. Allen Smith's rose garden I began to feel a gentle sense of an energy drawing me toward the garden and into its peaceful setting. There was a powerful sense of a higher presence everywhere in the garden. Could it be this sense of highly concentrated energies conducive to prayer, meditation and healing that draws people as far away as Dubai for weddings?
While at the beautiful Capital Hotel Bar & Grill in Little Rock, AR the evening that all of the Garden Writers invited by Allen to his Garden 2 Blog 2014 event met for our book exchange that several of us met a couple that overheard that we were guests of P. Allen Smith. They excitedly shared with us that they had traveled all the way from Dubai and were staying in the hotel for their wedding to be held in the Rose Garden at P. Allen Smith's the Saturday after we were to be leaving. People come from all over the world to be married in P. Allen Smith's Rose Garden. The garden is filled with continuous blooming Star Roses and Plants minimal Care Knock-Out® Roses, Drift Roses some OGR's by David Austin Roses and is a sustainable no spray garden with additional OGR's.
It's located down a winding path, past a pond some distance from the farm house,  it is a bowl shaped garden that embraces you in roses and fills you with a sense of indescribable peace, tranquility and beauty.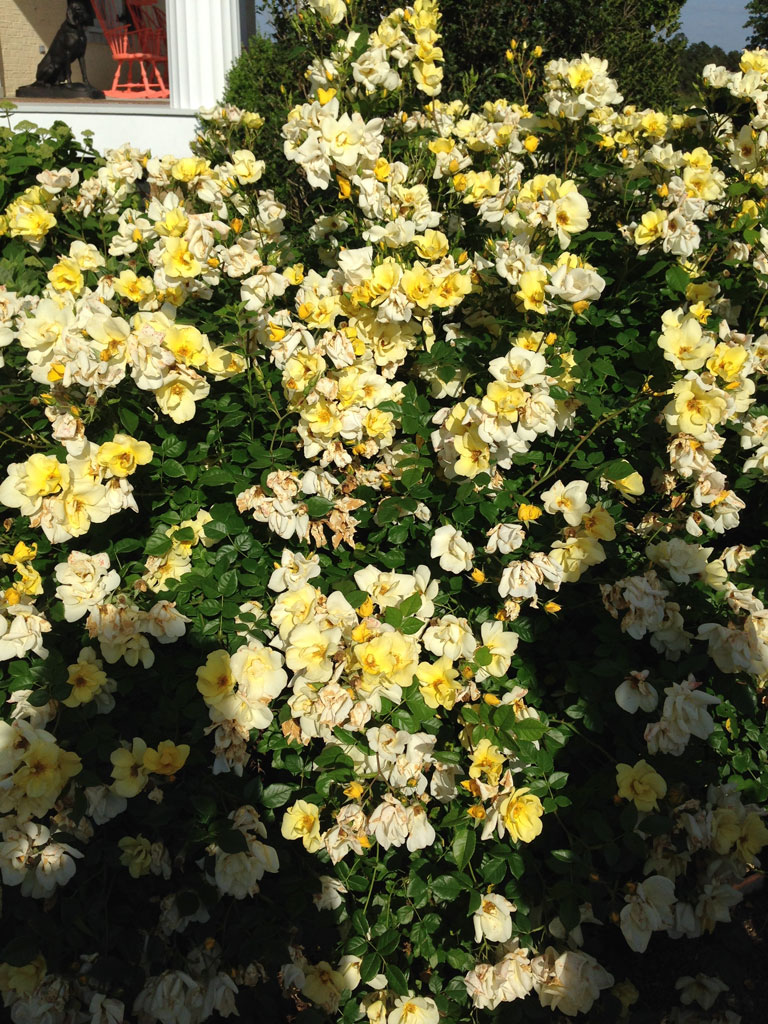 Simply stated, walking down the path to Allen's rose garden I began to feel it drawing me in immediately. The garden seemed to generate its own energy, a vortex if you will, the subtle power of an energy force drawing me into the garden. Before I went to Sedona, Arizona I had never heard of a vortex. Surely Allen must have felt the same way when he saw this natural bowl carved out on the side of the beautiful Arkansas River, a perfect place for his rose garden. The garden surrounds and envelops you in beauty and as you leave you can feel the gentle pull of gravity calling you back as if you never want to leave this place. The rose garden at P. Allen Smith's is a treasure and if your travels can take you to Little Rock you should go.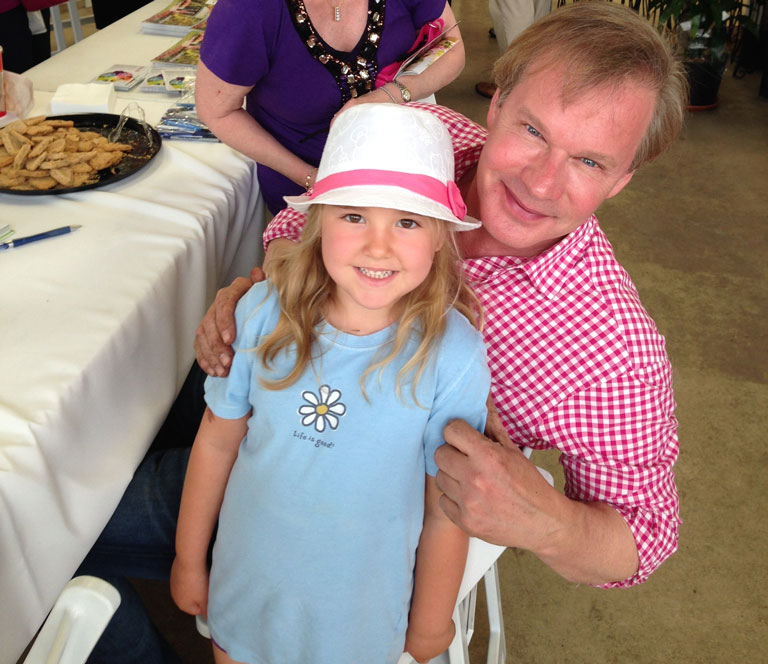 Here's the List of Garden Writers That Attended P. Allen Smith's Garden2Blog 2014 Conference. Be sure and watch our "Happy Happy Happy" dance video to the right on this hone page if you want to get "Happy" and vote for your favorite writer below!
[listly id="FYJ" layout="full" show_header="true" show_author="true" show_sharing="true" show_tools="true" per_page="25″]