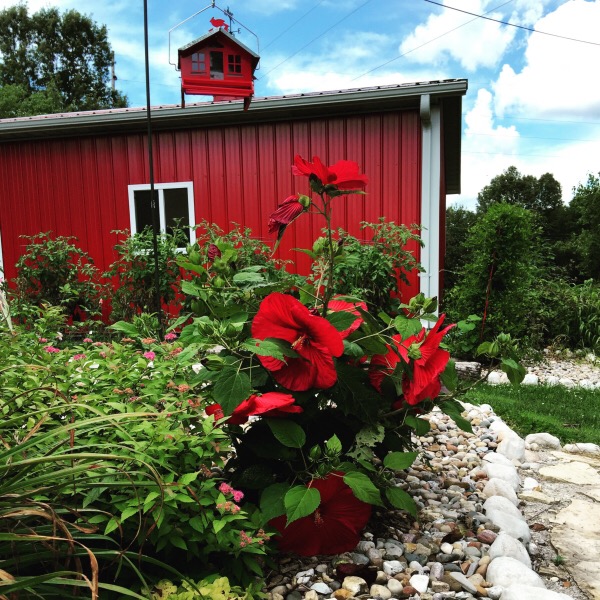 Juxtaposition
1. The fact of two things being seen or placed close together with contrasting effect. 
"The juxtaposition of country & tropical creates a marshmallow garden world."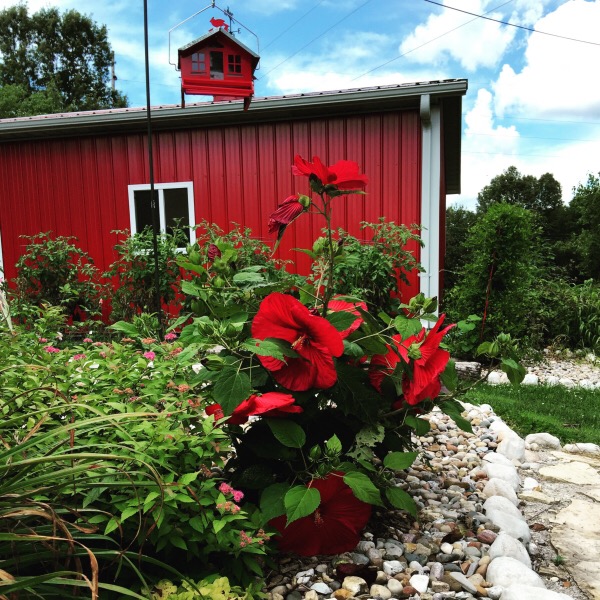 Shown above is a Proven Winner genus of plants in the mallow family, Malvaceae known for large showy flowers simply known as hibiscus, less widely known as 'rose mallow'. The magical quality of the hibiscus enchants me to sing out loud, "A Marshmallow World."
Most of the mallows from the hibiscus (also known as 'rose mallow') have been used as food recorded throughout history by early classic writers. A dish of 'marsh mallow' considered an edible vegetable during Roman times was considered a delicacy. According to Wikipedia Prosper Alpinus stated in 1592 that a plant of the rose mallow kind was eaten by the Egyptians. Many of the poorer inhabitants of the world have subsisted for weeks on herbs, of which marsh mallow is one of the most common.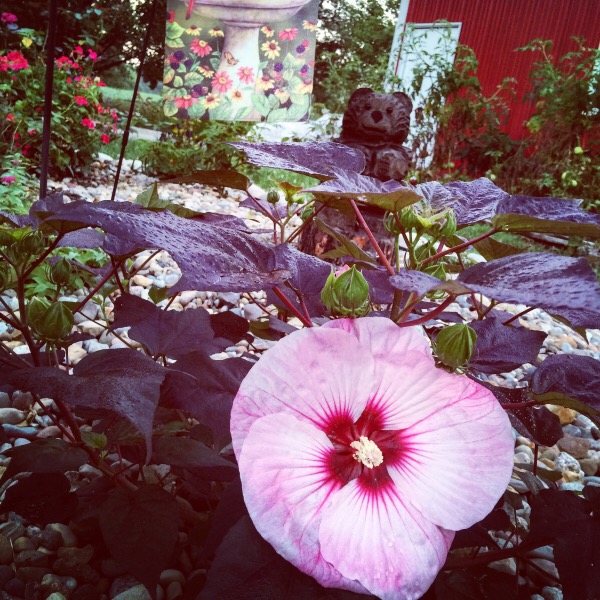 The juxtaposed look of country; the little red barn & tropical the; the 'Rose Mallows' give the garden a Marshmallow World effect. You too can have a Marshmallow World. I love these Proven Winners Summerific 'Rose Mallow' plants, don't you?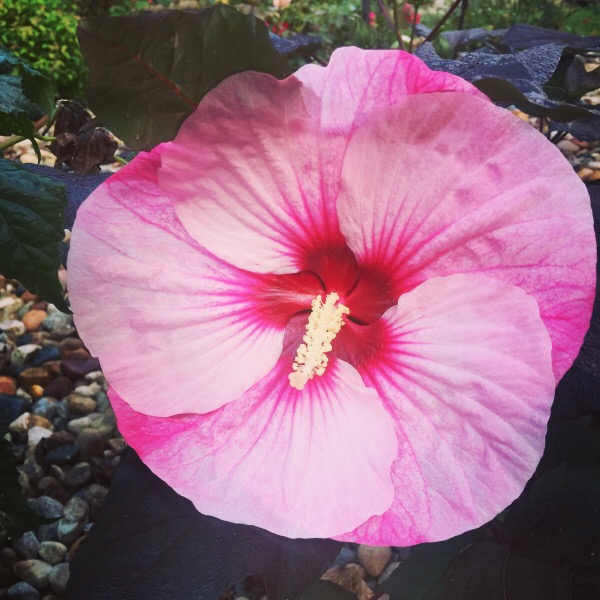 Proven Winners 'Meteor Showers' next to my conifer, Â and the 'Rose Mallow' Hibiscus.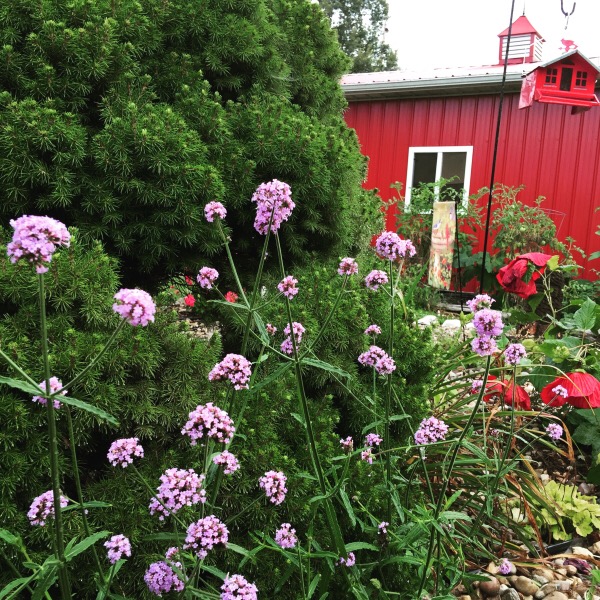 The smartest, most beautiful woman I know, my daughter-in-law said to me,
on mixing tropicals in a country rose garden landscape: "Its the juxtaposition that I love."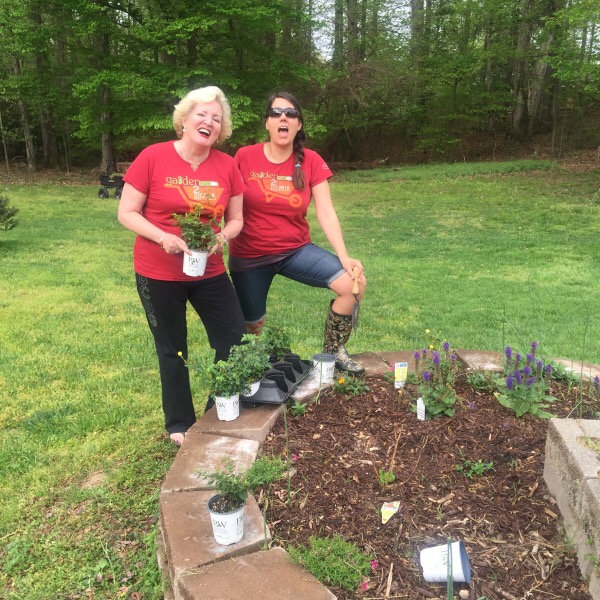 *Please visit Instagram where I can give some credit to my dear sister-in-law, Martha Proctor who I first saw 'Cranberry Crush' blooming in Wisconsin and was enchanted by it.
So I say mix 'em up Roses & Tropicals!