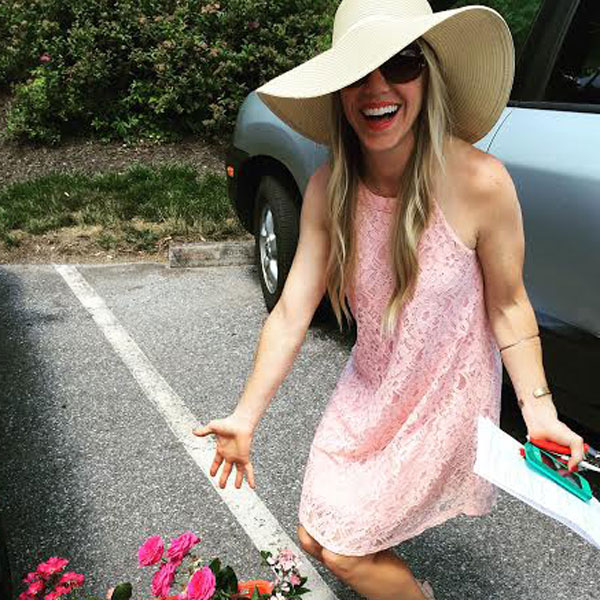 Sat., May 30, 2014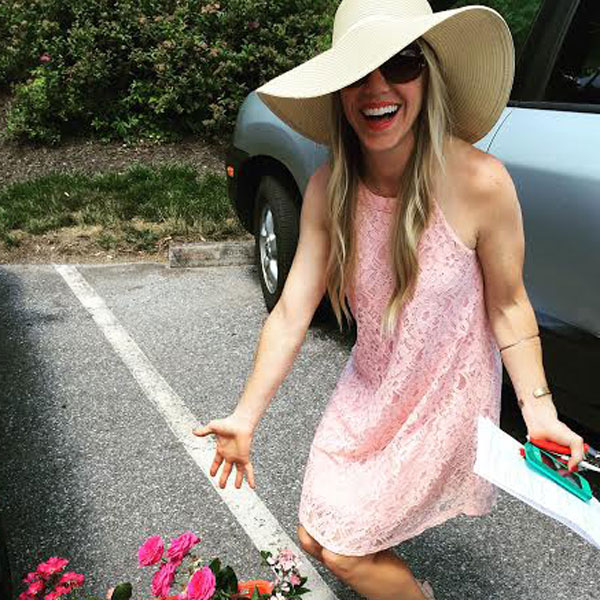 The George & Edith Vanderbilt Award for Most Outstanding Rose of the Trials
Best in Show
"Savannah," bred by Kordes Rosen in Germany
The Pauline Merrell Award for Best Hybrid Tea:
"Savannah," bred by Kordes Rosen in Germany  
The Cornelia Vanderbilt Cecil Award for Most Fragrant Rose:
"Savannah," bred by Kordes Rosen in Germany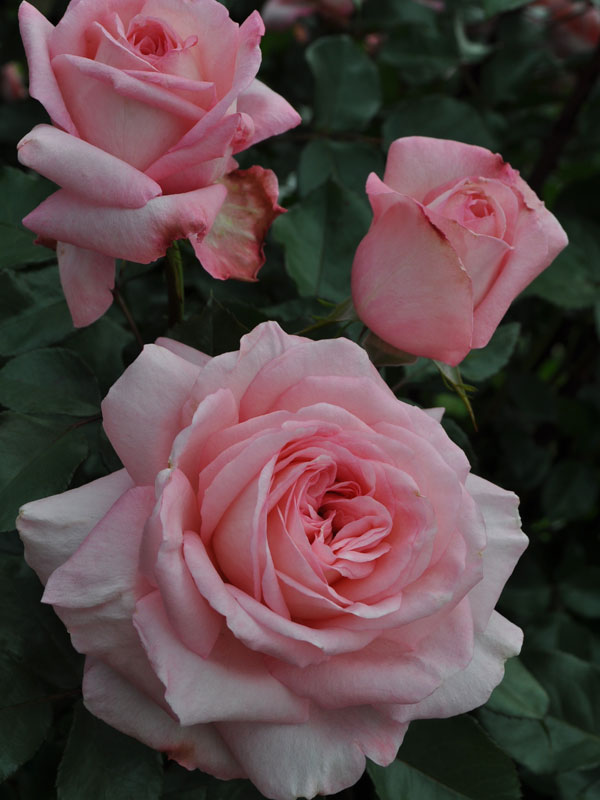 Savannah | A Kordes Rose | Photo credit New Flora
The gardens are managed by horticulturalist, Parker Andes. The International Rose Trials were created and coordinated by Paul Zimmerman of Paul Zimmerman Roses and author of Everyday Roses. Today Paul introduced the newly appointed rosarian of the rose gardens at the estate, the delightful and talented Emily Wilson pictured above ready getting ready to announce the winners along with the former head of the rose garden Lucas Jack. Here are the other winners:
The Award of Excellence for Best Established Rose: "Queen Elizabeth," a Grandiflora rose.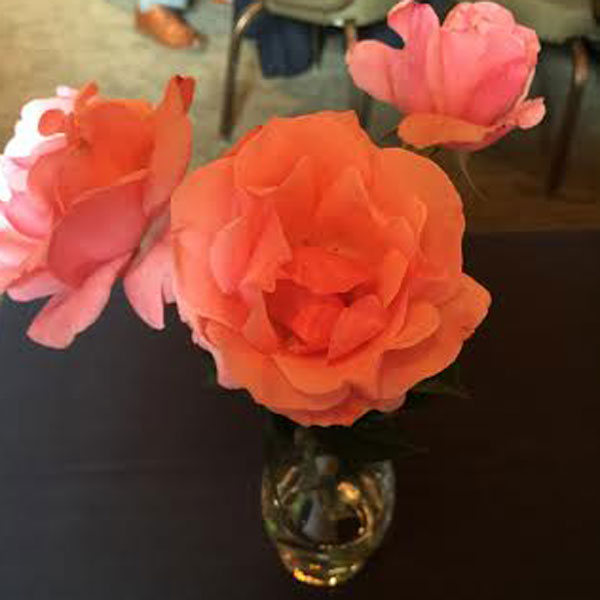 Bred by Dr. Walter E. Lammerts (United States, 1954).
The Edith Wharton Award for Best Floribunda:
The Honorable John Cecil for Open Group:
"Popcorn Drift," bred by Nova Flora, in West Grove, Pa.
The Gilded Age Award for Best Climber:
"Flying Kiss," bred by Roses by Ping Lim, based in Portland, Oregon.
The Chauncey Beadle Award for Best Shrub Rose:
The Lord Burleigh Award for Most Disease Resistant:
"Peachy Keen," bred by Bill Radler of Milwaukee, WI
The William Cecil Award for Best Growth Habit:
"Phloxy Baby," bred by Bill Radler, of Milwaukee, Wisc.
Brad Yoder of Star Roses Conard Pyle, practically stayed up front to receive his awards for Star/Bill Radler's Roses. It was an exciting Day for all.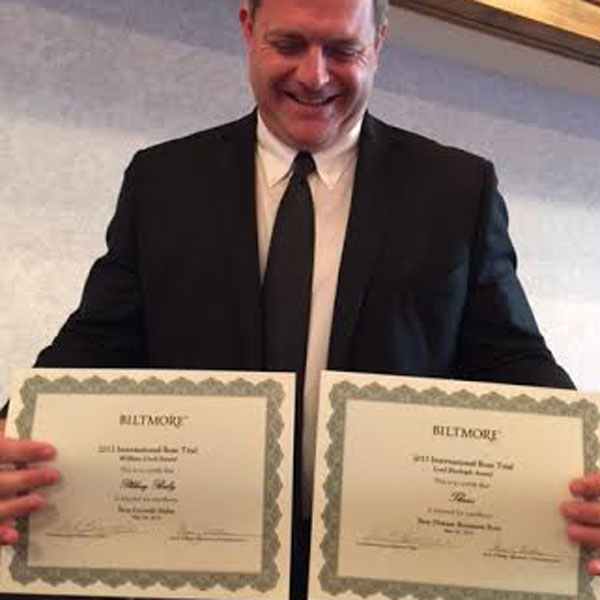 One of the most unusual roses we saw that Debbie and Dr. Keith Zary | Jackson & Perkins | Wikipedia and I were judging at the same time was this delightful creature that truly has the look of phlox and we said so before we knew its name and low and behold its name is 'Phloxy Baby' It's truly delightful. That's all for now folks! Until next year and a new hat. Love from the Biltmore Estate.
The Beautiful Biltmore Rose Garden View along the back walls as we complete our judging.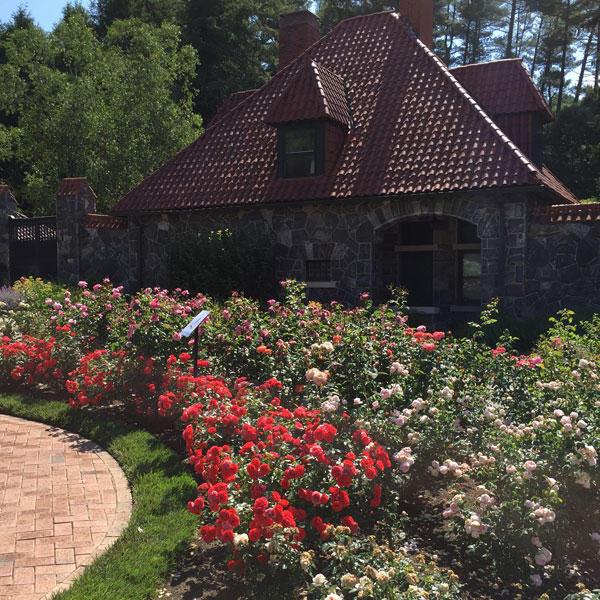 Sponsors of this event were Witherspoon Rose and Clyde Beaty makers of Mills Magic Fertilizer
David Pike, Witherspoon Rose | Sponsors of The Biltmore Rose Trials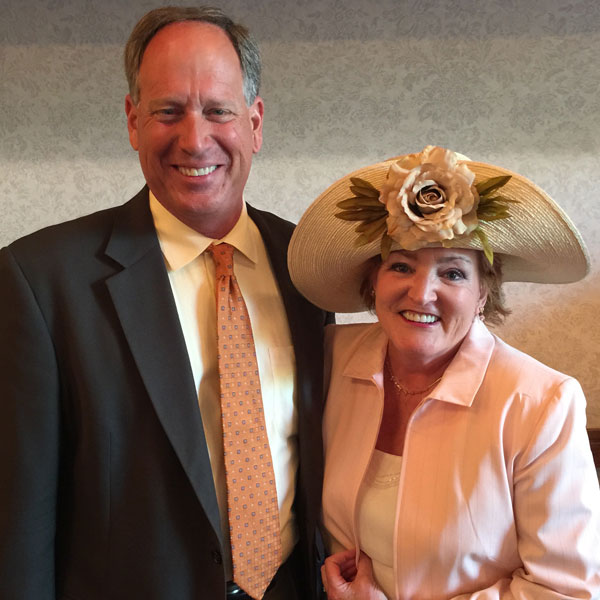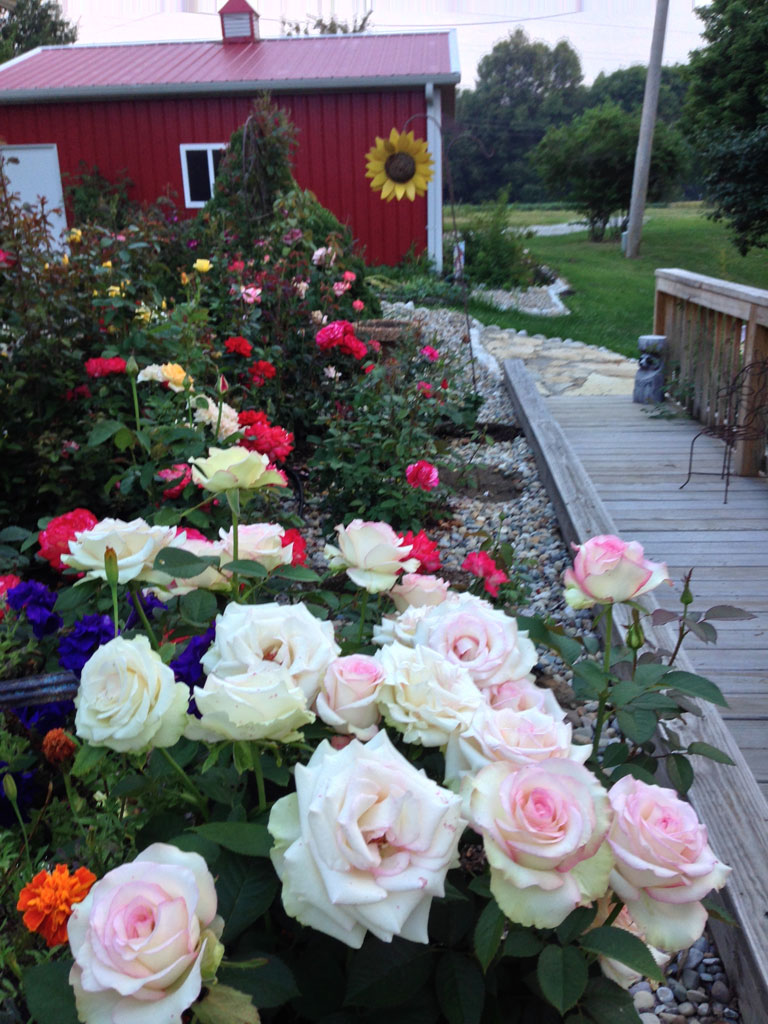 Gaga's Witherspoon Rose Garden in Illinois | Moonstone in the Foreground last summer, yes these are roses bought bare-root most from Witherspoon Rose
From left to right John Del Vecchio, Susan Fox, Vice President of the American Rose Society, Executive Director of the American Rose Society Jeffrey Ware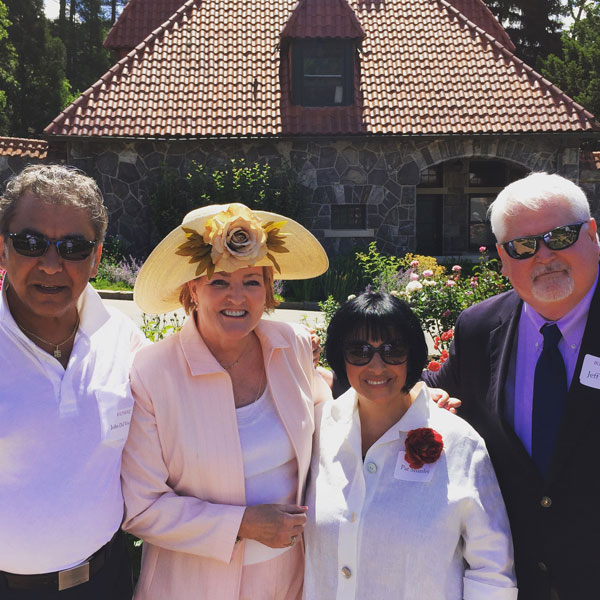 The Biltmore Team of Excellence