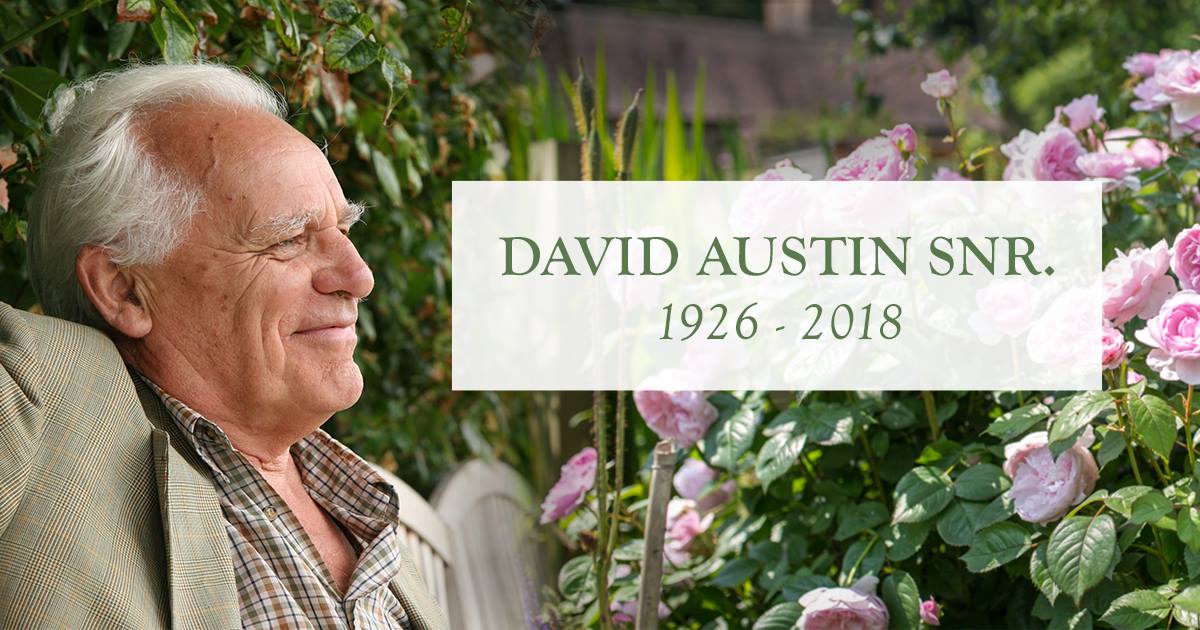 David Austin Roses Announced: "It is with great sadness that the Austin family announces the passing of David C. H. Austin Snr OBE VMH, rosarian and founder of David Austin Roses. David Snr died peacefully at his home in Shropshire, in the U.K on Tuesday, Dec. 18, 2018, surrounded by his family. He was 92." If you would like to share your memories and condolences with David Austin Roses, please email them to: rememberingmra@davidaustinroses.co.uk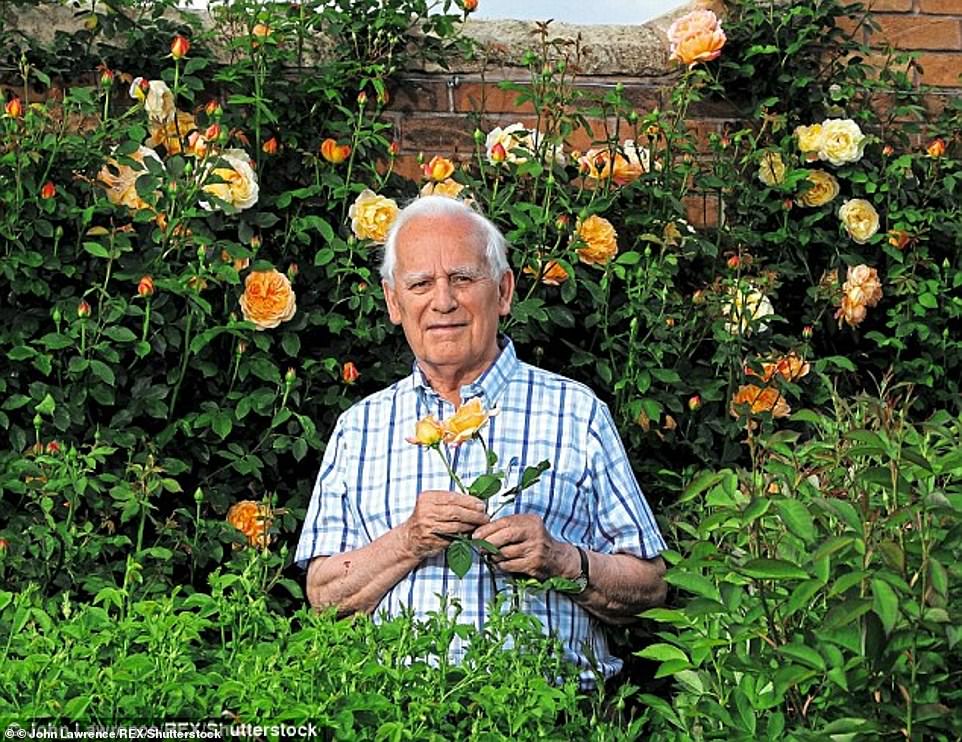 The Father of English Roses
"He will be remembered as one of the greatest rosarians and rose breeders of all time who is responsible for creating the world's first horticultural brand. With over 240 varieties to his name, he was still absolutely passionate about developing new varieties of English Roses until the very end. He died already knowing what the future may hold, having planned and undertaken the next crosses, which will hopefully create a new rose that will be introduced in nine years' time." David Austin Roses
Garden Legends Live On By Designs & Impressions They Leave on The Earth | Our Hearts and Minds
According to Shropshire Star reporter Rory Smith, David Austin Junior, son and managing director of the company for the last 25 years said: "My Father – or Mr A as he was affectionately known within the wider Austin family – was a remarkable man.
The article goes on to state: "His presence will be sorely missed within the global family company that he created. But the passion he instilled will continue and we will hold true to my father's vision when he founded the company almost 50 years ago."
"His love for the art of rose breeding was truly inspiring – he loved nothing more than seeing the pleasure that his roses gave to others.
The company said although it would be a difficult time for the family, the business would continue as usual.
"We will continue to honour Mr Austin Snr's memory with vigour and passion in all that we do and in the plants that we love," they said.
The Future
The Shropshire Star article went on to state that David Austin Roses said: "Our success is very much built on our family's values and ethics and we have no plans to change this. And in the future a special rose could be bred in his name."
"It is difficult to contemplate a rose that justifies Mr Austin Snr's name as this would suggest that his ambition had been reached. It is, however, something we would very much like to do in time."